Scientists identify motor that powers parasitic cell invasion
The development of drugs to combat some of the world's most serious parasitic diseases is a step nearer with the discovery of a widely-shared gene that helps parasites to invade host cells.
The new understanding of the gene's role in the single-celled parasite Toxoplasma gondii gives scientists a target to block that could stop the parasite literally in its tracks.
In experiments reported today in the journal Science, researchers at Imperial College London and the University of Mannheim, Germany show that the motor powering Toxoplasma's invasion of host cells is stopped when the parasite myosin A gene is disrupted.
Myosin A is present in all members of the Apicomplexa family of parasites, which includes Toxoplasma and Plasmodium falciparum, which cause Toxoplasmosis and malaria respectively.
Toxoplasma, mainly transmitted by consumption of contaminated meat or by cat faeces, chronically infects half the world's population. The pathogen is a leading cause of neurological birth defects in children born to mothers who contract the disease during pregnancy and can cause fatal toxoplasmosis encephalitis in immunosuppressed patients.
Scientists hope that understanding the gene's function will aid efforts to develop drugs that target and block the way Apicomplexa parasites penetrate host cells.
Unlike most viruses and bacteria that require host cell participation to attack cells and be engulfed, Apicomplexans actively penetrate cells.
They use a unique gliding motion powered by an actin-myosin system to rapidly spread throughout tissues in the host's body and to invade cells.
"Our research demonstrates for the first time that parasite motility is powered by an unusual motor, which is essential for invading host cells," says research leader Dr Dominique Soldati from Imperial's Department of Biological Sciences.
"The Apicomplexa family of parasites are all strictly dependent on an unusual gliding motion to get into cells. If the parasite can't get in, it can't establish an infection," she says.
Once the parasite docks with the host cell it sends out proteins that bind tightly to host cell receptors and create an indented pocket in the surface of the cell. The parasite's myosin molecules then latch onto the newly formed protein-receptor complexes pulling the myosin along a skeleton of actin and into the cell.
"Myosin A is an extremely fast moving motor, comparable in speed to the myosin responsible for the contraction of muscle in humans. The motor propels the parasite at a speed of five micrometers per second, allowing it to penetrate host cells within 10 to 30 seconds.
"This rapid entry process is essential for Apicomplexan parasites to replicate safely, hidden from the immune system," says Dr Soldati.
Researchers established myosin A's function by knocking out the gene in Toxoplasma gondii and observing the effects on its motility. They used time-lapse microscopy to score the percentage of parasites able to glide and perform normal forms of movement on coated glass slides.
"In optimum conditions freshly released parasites exhibit circular gliding, upright twirling and helical gliding. But with only partial gene function the parasites performed a reduced number or incomplete circles and at a lower speed. With the gene completely shut down the parasites were totally unable to move."
"Toxoplasma remains an important threat to human health with the continual spread of AIDS, while the malaria parasite kills more than 1 million children each year.
"A detailed understanding of the mechanism of host cell invasion by the Apicomplexans is an important and acute goal since such studies will lead to the identification of novel therapeutic targets, which are urgently needed," says Dr Soldati.
The work was funded by the Deutsche Forschungsgemeinschaft.
Media Contact
Judith H Moore
EurekAlert!
Alle Nachrichten aus der Kategorie: Health and Medicine
This subject area encompasses research and studies in the field of human medicine.
Among the wide-ranging list of topics covered here are anesthesiology, anatomy, surgery, human genetics, hygiene and environmental medicine, internal medicine, neurology, pharmacology, physiology, urology and dental medicine.
Zurück zur Startseite
Neueste Beiträge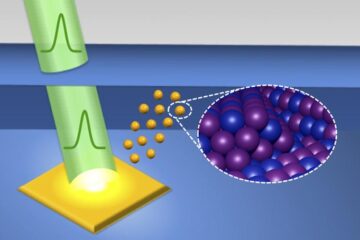 Pulsed lasers in liquids speed up hunt for effective catalysts
Chemical catalysts are the change agents behind the production of just about everything we use in our daily lives, from plastics to prescription drugs. When the right catalysts are mixed…
Cell-to-cell contacts control liver regeneration
Dresden and Cambridge researchers identify cell type that regulates liver regeneration with touch. From the time of Aristotle, it has been known that the human liver has the greatest regenerative…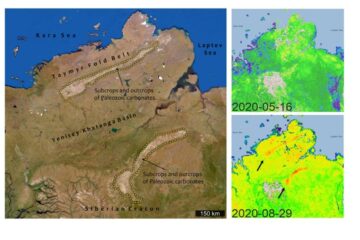 Thawing permafrost releases greenhouse gas from depth
In a study led by the University of Bonn, geologists compared the spatial and temporal distribution of methane concentrations in the air of northern Siberia with geological maps. The result:…