Cystic fibrosis gene mutations missing from some cases
A new study from Johns Hopkins finds that some patients diagnosed with cystic fibrosis (CF) lack any of the more than 1,000 reported disease-causing mutations in the only known CF gene. Scheduled for presentation Oct. 18 at the annual meeting of the American Society for Human Genetics in Baltimore, the findings also recently appeared in the New England Journal of Medicine.
The discovery may mean that another gene, as yet unidentified, is to blame for these cases, or perhaps these patients really have another, unknown disease, despite the similarity of symptoms, the researchers suggest.
Loss of the function of a protein called CFTR was identified more than a decade ago as the cause of CF, a life-shortening disease characterized by frequent, severe lung infections. In less severe cases, known as "non-classic" CF, patients retain some working CFTR, but not at normal levels. Over the years, scientists have linked these conditions to more than 1,000 changes in the gene for CFTR.
"Our findings should lead to a discussion about what is, and is not, non-classic cystic fibrosis," says Garry Cutting, M.D., director of the DNA Diagnostic Lab at the McKusick-Nathans Institute of Genetic Medicine at Hopkins. "Hopefully, extensive clinical evaluation of patients without identifiable changes in the gene for CFTR will improve diagnosis and treatment of cystic fibrosis and cystic fibrosis-like conditions."
In the new study, of 74 patients diagnosed with non-classic CF and referred to the Cystic Fibrosis Foundation Genotyping Center at Hopkins, detailed genetic analysis showed that 29 had mutations in both copies of the CFTR gene, 15 had only a single mutation and 30 had no detectable changes in their CFTR genes. (One copy is inherited from each parent.) Cutting says other researchers now report the same observation.
"These patients were referred by physicians experienced with cystic fibrosis, and we expected to find a causative mutation in each copy of each patient's CFTR gene," says Cutting, who also heads the genotyping center. "While it's possible we could have missed some mutations, we believe they just weren't there to be found in these patients."
The researchers looked for changes in the CFTR gene in areas that carry instructions for the CFTR protein and those that control the expression of the gene. It might be possible that changes to the CFTR protein, unrelated to the sequence of its gene (so-called "epigenetics"), are at the root of these patients' conditions.
To cause disease, any changes must reduce or alter how the CFTR protein works. In classic CF, there's no working CFTR protein, and a thick mucous forms that traps bacteria in the airways, causing infections. In the non-classic version, the theory held that some working CFTR protein remained to transport charged atoms and water into and out of cells, while symptoms run the gamut from mild to severe.
First surprised that many patients lacked any mutations in their CFTR genes, the scientists were surprised again when symptoms were the same for these patients and those with one or two CFTR mutations. For each measurement, including the standard test for CFTR function that measures the amount of salt in sweat, each group looked like the others.
"Once we saw that we had a large number of patients without changes in CFTR, we thought we'd be able to demonstrate that they had a different condition," says Cutting. "But we couldn't."
The Cystic Fibrosis Foundation Genotyping Center at Johns Hopkins was launched in 1998 to look for genetic changes responsible for cases of non-classic cystic fibrosis that couldn't be explained by the most common known mutations.
The Hopkins researchers are putting together a detailed account of each patient's symptoms, biochemical and electrophysiological measurements, genetic status, and possible non-genetic contributors to find subtle differences between the groups that will allow physicians to distinguish between conditions linked to CFTR mutations and those that aren't.
Media Contact
Joanna Downer
EurekAlert!
All latest news from the category: Health and Medicine
This subject area encompasses research and studies in the field of human medicine.
Among the wide-ranging list of topics covered here are anesthesiology, anatomy, surgery, human genetics, hygiene and environmental medicine, internal medicine, neurology, pharmacology, physiology, urology and dental medicine.
Back to home
Newest articles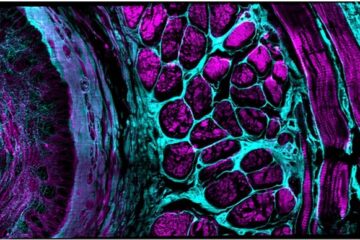 Enhancing the workhorse
Artificial intelligence, hardware innovations boost confocal microscope's performance. Since artificial intelligence pioneer Marvin Minsky patented the principle of confocal microscopy in 1957, it has become the workhorse standard in life…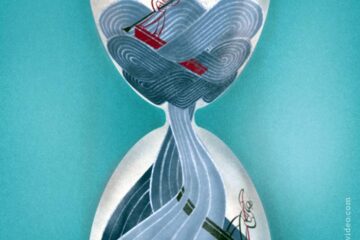 In the quantum realm, not even time flows as you might expect
New study shows the boundary between time moving forward and backward may blur in quantum mechanics. A team of physicists at the Universities of Bristol, Vienna, the Balearic Islands and…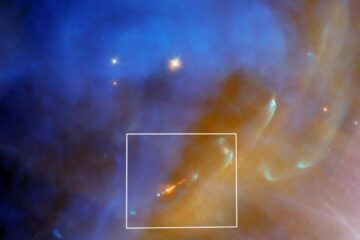 Hubble Spots a Swift Stellar Jet in Running Man Nebula
A jet from a newly formed star flares into the shining depths of reflection nebula NGC 1977 in this Hubble image. The jet (the orange object at the bottom center…