Using GRIDS in fight against breast-cancer
Cancer specialists will soon be able to compare mammograms with computerised images of breast-cancer from across Europe, in a bid to improve diagnosis and treatment. Researchers – including computer experts from the Complex Cooperative Systems Research Centre at the University of the West of England – have just received a grant of 1.9 million Euros (£1.2 million) from the European Union for the three-year project.
"Improving access to data on cancer could be highly relevant to the early detection and better targetting of treatment for this disease," said Professor Richard McClatchey from UWE`s Faculty of Computing, Engineering and Mathematical Sciences. "For example, in America, it is estimated that only 20% of all previously recorded mammogram data can be faithfully retrieved for consultation, which is a very poor statistic. Reliable access to securely curated medical data should dramatically improve the diagnosis procedure, which will enable early detection of cancers – a significant step in improving womens` health."
Medical staff will be able to compare data on a standardised basis, even though it may have originated in a wide range of formats. The new project, known as MammoGrid, brings together computer and medical imaging experts, cancer specialists, radiologists and epidemiologists from Bristol, Oxford, Cambridge, France and Italy.
"We will be harnessing the latest data Grid technology for this project," said Professor Richard McClatchey from UWE`s Faculty of Computing, Engineering and Mathematical Sciences. "Grid techniques are at the forefront of data management for future large-scale scientific applications. They will allow millions of images and files of relevant medical information held on distributed computers – in this case from different hospitals, regions and even different countries – to be accessed and compared. One important advantage is that use of the Grid will be completely transparent for the end-user, in this case the clinician or radiologist."
Widening the network of information available to cancer specialists has many potential benefits. It could improve accuracy of diagnosis and treatment, assist epidemiologists in understanding patterns of disease, and be invaluable in training new specialists.
"Users should be able to request summary data on a particular condition, and receive information without necessarily knowing where it originated, whilst of course maintaining patient confidentiality and medical record anonymity. Data will be able to be compared on a number of subjects but without in any way disclosing the identity of the individual."
Professor McClatchey, who has spent five years working with the European Organisation for Nuclear Research (CERN) in Switzerland as part of a collaboration with UWE, says there is a vast quantity of relevant information held in medical records that currently is not able to be accessed.
"Data management across Europe is even more fragmented than in the United States. With MammoGrid partners from across Europe, we will be using sample data from both north and south. This has the extra benefit that the impact of diet, climate and stress levels associated with the different lifestyles can be studied across Europe. And we know that developments in data management for Grid technologies will also be relevant in combatting other diseases, such as coronary heart disease."
Grids are currently a hot topic, with the UK government pledging £300 million to launch its eScience programme as a way of enabling scientific information to be more easily shared. At an international level, there will need to be agreement between governments on the degree to which data is shared. Some of the prime concerns of researchers such as Professor McClatchey are to ensure that security, reliability and anonymity is respected.
His team also has to build a system flexible enough to cope with any future developments in computing power. "As far as possible, we have to `future-proof` the system so that it can adapt to advances in computing, medical science and politics for many years to come. This represents a significant research challenge.
"The funding for this project is lasting for three years – but we hope that what comes out of it will be useful for the next twenty years. This means we have constantly to store descriptions of our processes – this metadata should ensure that as systems evolve, data from the start of the project can still be used for purposes of long-term studies of patterns of this dreadful disease."
All latest news from the category: Health and Medicine
This subject area encompasses research and studies in the field of human medicine.
Among the wide-ranging list of topics covered here are anesthesiology, anatomy, surgery, human genetics, hygiene and environmental medicine, internal medicine, neurology, pharmacology, physiology, urology and dental medicine.
Back to home
Newest articles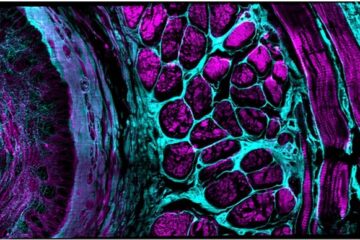 Enhancing the workhorse
Artificial intelligence, hardware innovations boost confocal microscope's performance. Since artificial intelligence pioneer Marvin Minsky patented the principle of confocal microscopy in 1957, it has become the workhorse standard in life…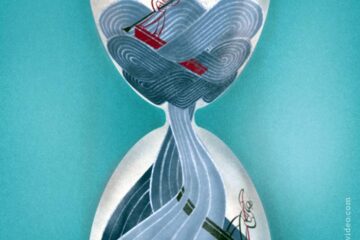 In the quantum realm, not even time flows as you might expect
New study shows the boundary between time moving forward and backward may blur in quantum mechanics. A team of physicists at the Universities of Bristol, Vienna, the Balearic Islands and…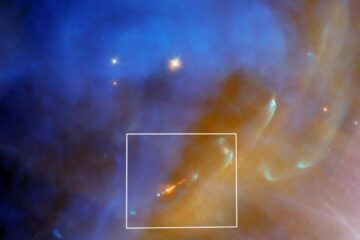 Hubble Spots a Swift Stellar Jet in Running Man Nebula
A jet from a newly formed star flares into the shining depths of reflection nebula NGC 1977 in this Hubble image. The jet (the orange object at the bottom center…