Foot pressure device may stamp out muscle loss
Research to Aid Astronauts Also Could Help Bed-Ridden Patients on Earth
These boots weren't made for walkin', but "space boots" under development at the University of Houston may help astronauts stay healthy and readjust more quickly to walking again on terra firma.
University of Houston researchers have developed technology that could help combat the loss of muscle mass, strength and coordination experienced by astronauts during long-duration stints in microgravity. The system also may have earth-bound applications in rehabilitation therapy for bed-ridden patients.
Charles Layne, associate professor and chair of the UH Department of Health and Human Performance, and his colleagues developed a mechanical system that stimulates muscle activity in the legs by attempting to mimic the natural sensory input feet receive while walking, running or jumping.
"We're not using electricity to directly stimulate the leg muscles, but rather a series of plungers that push against the bottom of the foot in specific patterns, which mimics the pressure one feels while walking around in normal gravity," Layne says.
The researchers will publish a study in an upcoming issue of the journal Neuroscience Letters that describes how mechanical foot stimulation generates enhanced neuromuscular activity in the legs. Layne and his graduate student, Katherine Forth, will give presentations about their work during the World Space Congress 2002 in Houston Oct. 10-19.
In normal gravity, when you move your arms while standing or walking, muscles in your legs and trunk contract in certain ways to regulate your center of gravity and keep you from falling down.
But in space-based experiments, Layne and other researchers have previously found that when you're floating free in space and move your arms around, postural activity in the legs and back is reduced. "This is the same situation that occurs when you lie on your back on the ground. In a stable posture, there's no opportunity to fall over when you raise your arms, so the muscle activity in the legs disappears," Layne says.
Layne developed a primitive space boot several years ago that incorporated an air bladder that applied static pressure to the bottom of the foot. The idea was to trick a free-floating astronaut's nervous system by mimicking the pressure one's feet feel while standing on the ground.
Astronauts on board the Russian Space Station MIR wore Layne's first boots, and data collected from those flights indicated that continuous foot pressure from the boots resulted in enhanced muscle activity in the crew's legs as they moved about their daily routine.
Now Layne and his UH colleagues are taking space boot technology another step forward.
Working with mechanical engineers in the UH Cullen College of Engineering, Layne has improved the foot-pressure technology. The researchers replaced the static air bladder with a dynamic system that uses a series of mechanical plungers to push against the bottom of the feet in patterns that mimic what feet actually feel while in action.
When you learn a new skill, like juggling, your muscles and nervous system work together to form a series of connections. The more you perform that activity, the stronger those connections are reinforced. This "use it or lose it" principal works for your neural connections as well as for your muscles, Layne says.
"While you're in microgravity or bed-ridden, and not getting sensory input from the bottom of your feet, neither your leg muscles nor the nerves controlling their movement are active. You lose not only muscle mass, but also the ability to control your muscles in a coordinated fashion to produce efficient movement," he says.
During long-duration space flights, such as on board the International Space Station, the successful completion of mission objectives is dependent on physical performance. Also, the maintenance of the astronauts' health and physical condition upon their return to Earth – or upon landing on Mars – is a primary concern, Layne says.
Layne and his colleagues are in the process of developing a new boot-type device based on the dynamic foot pressure concept, one that could be worn by astronauts to serve as a supplement to exercise during space flight, as well as an effective rehabilitation technique for bed-ridden patients. "We want to optimize the patterns of sensory stimulation as well as the amount and time of pressure application. The goal is not only to reduce muscle loss but also help the nervous system retain those connections so that you can get back to optimal performance as quickly as possible, or return to some degree of functionality if you're bed-ridden."
The paper to be published in Neuroscience Letters describes the temporal relationship between the sensory input to the foot and the subsequent muscle activation in the legs. Human subjects had the dynamic pressure device hooked up to their feet while sensors placed on their skin picked up changes in the electrical activity in their leg muscles, which indicates the muscle is contracting.
"We could control when the pressure was applied to our subjects' feet, and vary the application relative to when the subjects contracted their leg muscles," Layne says. The study indicates applying the stimulus immediately before a leg muscle contracts enhances muscle activity more than stimulating the foot during or after the contraction.
Currently, Layne and his colleagues are conducting studies to determine whether foot pressure can actually prevent muscle wasting, and if so, by how much.
Media Contact
Amanda Siegfried
University of Houston
All latest news from the category: Health and Medicine
This subject area encompasses research and studies in the field of human medicine.
Among the wide-ranging list of topics covered here are anesthesiology, anatomy, surgery, human genetics, hygiene and environmental medicine, internal medicine, neurology, pharmacology, physiology, urology and dental medicine.
Back to home
Newest articles
Creating good friction: Pitt engineers aim to make floors less slippery
Swanson School collaborators Kurt Beschorner and Tevis Jacobs will use a NIOSH award to measure floor-surface topography and create a predictive model of friction. Friction is the resistance to motion…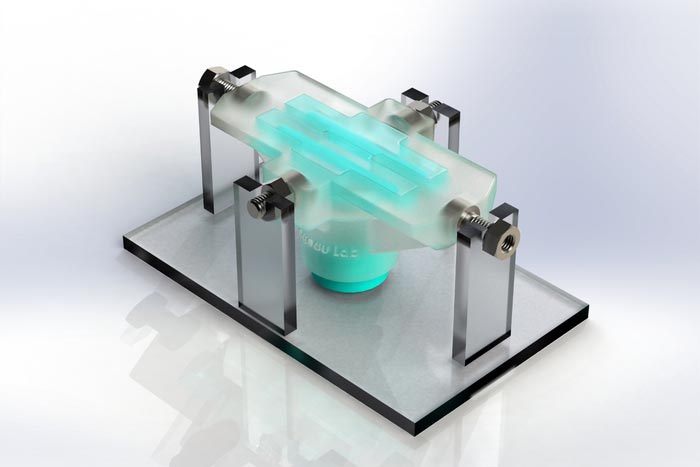 Synthetic tissue can repair hearts, muscles, and vocal cords
Scientists from McGill University develop new biomaterial for wound repair. Combining knowledge of chemistry, physics, biology, and engineering, scientists from McGill University develop a biomaterial tough enough to repair the…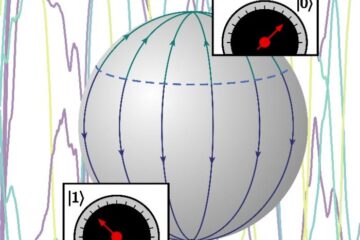 Constraining quantum measurement
The quantum world and our everyday world are very different places. In a publication that appeared as the "Editor's Suggestion" in Physical Review A this week, UvA physicists Jasper van…