Eye specialists `light up the brain` to understand sight defects
Eye specialists at the University of Leicester are using a new technique of 'lighting up the brain' to investigate and understand eye diseases.
The Ulverscroft Foundation has funded a new five-year research post at the University to probe into the link between the eyes and the brain with a view to increasing knowledge about common eye problems and improving treatment for patients. The Foundation is a charity that the funds production of large print books for visually impaired people.
The University Department of Ophthalmology, based at the Leicester Royal Infirmary, is using the funding for an fMRI (functional Magnetic Resonance Imaging) Physicist, Dr Catherine Bennett, who is working with University and NHS colleagues in the Departments', Radiology and Medical Physics.
Head of Ophthalmology at the University of Leicester, Professor Irene Gottlob, said: "Brain scanning, using the methods of Magnetic Resonance Imaging (MRI), is used routinely to image the brain and detect abnormalities such as tumours. Although it may seem obvious that we `see` with our eyes – it is the brain that analyses what our eyes see and controls how our eyes move.
Professor Gottlob and Dr Bennett are using a new technique called functional MRI, which takes the MRI one step further.
"This method visualises changes in blood flow in the brain that accompany brain activity. By doing this, it is possible to see which areas of the brain `light up`, or become active, as people look at different pictures and patterns. Understanding how the brain works in conjunction with the eyes is an important step to fully understanding what happens in eye diseases."
Professor Gottlob said the method was usually used by brain researchers to study normal brain function and neurological disorders – only a few eye diseases have been investigated by this method.
"A large part of the brain is involved in processing the information from what the eye sees but also is responsible for controlling the movement of the eye. The University of Leicester now plans to concentrate on how eye diseases affect brain function," said Professor Gottlob.
Patients with a number of conditions would be helped with greater understanding of eye problems. Said Professor Gottlob: "There are many common disorders of the visual system, where we don't understand how the brain has changed."
"If people have missing parts of their peripheral vision (enlarged `blind spots`), for example, due to glaucoma, they are not aware of the missing information. This often leads to people not recognising their symptoms and being treated too late. The brain `fills-in` the missing information, so the patient sees a complete picture. However, in some patients with a loss of central vision, filling-in could help to orientate a person."
"Another example is with the eye movement disorder nystagmus where the eyes continually `wobble`. Some patients report a continually moving world, whereas to others the world seems perfectly normal and stationary. We will investigate how the brain and eye work together to do this."
The Departments of Radiology and Medical Physics have recently purchased and installed a state-of-the-art MRI scanner from Siemens Medical Systems. It is this system that is being used to scan volunteers and patients for the above research. Prior to this post, Dr Bennett worked for Siemens and acquired expert knowledge on the same MRI system, providing training to radiographers and radiologists throughout the UK. Because of her expert knowledge, Dr Bennett is working close together with Radiologists and Radiographers from at the Leicester Royal Infirmary to further develop scanning methods for NHS patients. Research scanning is performed in the evenings or weekends, so no scanning time is taken away from the hospital.
Alle Nachrichten aus der Kategorie: Health and Medicine
This subject area encompasses research and studies in the field of human medicine.
Among the wide-ranging list of topics covered here are anesthesiology, anatomy, surgery, human genetics, hygiene and environmental medicine, internal medicine, neurology, pharmacology, physiology, urology and dental medicine.
Zurück zur Startseite
Neueste Beiträge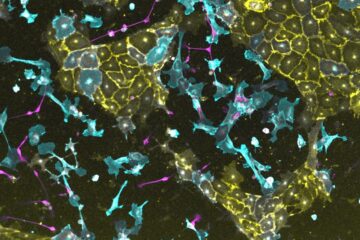 Customized programming of human stem cells
Induced pluripotent stem cells (iPS) have the potential to convert into a wide variety of cell types and tissues. However, the "recipes" for this conversion are often complicated and difficult…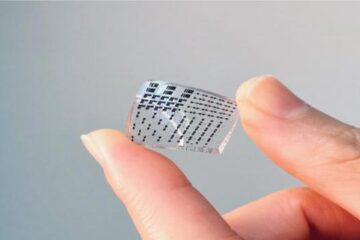 Electronic skin has a strong future stretching ahead
A material that mimics human skin in strength, stretchability and sensitivity could be used to collect biological data in real time. Electronic skin, or e-skin, may play an important role…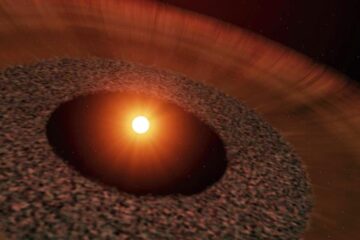 Fast-moving gas flowing away from young star caused by icy comet vaporisation
A unique stage of planetary system evolution has been imaged by astronomers, showing fast-moving carbon monoxide gas flowing away from a star system over 400 light years away, a discovery…