New treatment offers greater dietary freedom for people with diabetes
People with insulin-treated diabetes may soon be freed from the restrictive diet and regimented lifestyle usually associated with the condition
A study, funded by Diabetes UK and published in the British Medical Journal on Saturday 5 October 2002 [BMJ Volume 325] shows that a new flexible method of treating diabetes in the UK provides substantial benefits for quality of life without increasing health risk.
"DAFNE really does give the freedom to eat what you like, when you like and to miss a meal when you want to. It`s taken away the guilt about food." Mrs Susan Dunigan, Sheffield housewife and trial participant
Around 195,000 people in the UK have a form of diabetes – known as Type 1 diabetes – which requires insulin injections to control blood glucose levels. Without such control, long-term complications can develop, including kidney failure and blindness. The standard treatment entails two or more prescribed insulin injections per day and set mealtimes to avoid 'going hypo' (where low blood sugar level can lead to unpleasant symptoms such as headaches, confusion, aggression and in severe cases loss of consciousness). The new Dose Adjustment For Normal Eating (DAFNE) programme provides people with the skills to adjust their insulin injections to fit their lifestyle rather than having to adjust their lifestyle to suit their diabetes treatment.
DAFNE is based upon a treatment approach used by people with diabetes in Germany for over 20 years. The DAFNE trial (a collaboration between health psychologists from Royal Holloway, University of London and diabetes clinicians from Northern General Hospital, Sheffield, King`s College Hospital London and Northumbria Health Care Trust) is the first to measure scientifically the benefits for patients` quality of life offered by the more flexible treatment approach. The study also demonstrates that the DAFNE programme transfers to the UK healthcare system without any loss of clinical benefits – there was a significant improvement in the control of blood glucose levels in participants without increase in severe hypoglycaemia or cardiovascular risk factors.
The Royal Holloway psychologists involved in the study, Jane Speight and Professor Clare Bradley, used a method of measuring the impact of diabetes on quality of life that takes into account the relevance and importance of each aspect of life for the individual`s quality of life. This and similar methods for evaluating quality of life for people with other conditions have been developed by Professor Bradley, who believes that all evaluations of medical treatments should include quality of life measures.
Professor Bradley says: "We knew from studies in Germany and elsewhere in Europe that an intensive but flexible approach has medical benefits. We also knew, from our own research into the impact of diabetes on quality of life, that dietary freedom was the aspect of life most damaged by current treatment in the UK, so we expected that this approach would reduce the damage. We have now shown that the flexibility offered by the DAFNE approach offers significant and important benefits for the quality of life of people with Type 1 diabetes. That strengthens the argument for adopting the DAFNE programme in the UK."
Trial participant Susan Dunnigan adds: "If you want to eat chocolate you just add some more insulin to allow for it and keep control of your blood sugars. I did adjust my insulin before but it was very hit and miss. The DAFNE course teaches the science of insulin adjustment, helps you adapt it to your own individual needs and lets you adjust insulin with precision. You may not want to use it every day but you have the tools to be more flexible when you want to. It`s so nice to have a late lunch or even miss a meal without your blood sugars going out of control."
The DAFNE programme involves a five-day, outpatient training course. The course is provided by DAFNE-trained diabetes specialist nurses and dietitians and an important element appears to be the support of other people with diabetes on the course.
All latest news from the category: Health and Medicine
This subject area encompasses research and studies in the field of human medicine.
Among the wide-ranging list of topics covered here are anesthesiology, anatomy, surgery, human genetics, hygiene and environmental medicine, internal medicine, neurology, pharmacology, physiology, urology and dental medicine.
Back to home
Newest articles
Creating good friction: Pitt engineers aim to make floors less slippery
Swanson School collaborators Kurt Beschorner and Tevis Jacobs will use a NIOSH award to measure floor-surface topography and create a predictive model of friction. Friction is the resistance to motion…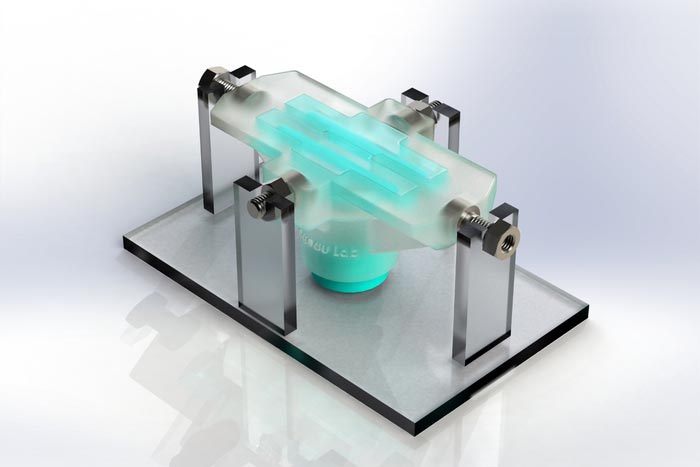 Synthetic tissue can repair hearts, muscles, and vocal cords
Scientists from McGill University develop new biomaterial for wound repair. Combining knowledge of chemistry, physics, biology, and engineering, scientists from McGill University develop a biomaterial tough enough to repair the…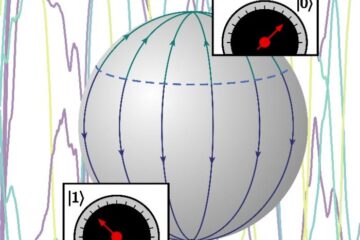 Constraining quantum measurement
The quantum world and our everyday world are very different places. In a publication that appeared as the "Editor's Suggestion" in Physical Review A this week, UvA physicists Jasper van…