Novel form of vitamin D shown to grow bone
A novel form of vitamin D has been shown to grow bone in the lab and in experimental animals, a result that holds promise for the estimated 44 million Americans, mostly post-menopausal women, who suffer from or are at risk for the bone-wasting disease osteoporosis.
The research, conducted by a team of scientists led by biochemist Hector F. DeLuca at the University of Wisconsin-Madison, was reported this week (Sept. 30) in the Proceedings of the National Academy of Sciences (PNAS), a leading scientific journal.
"We've got a compound that is very selective for bone," says DeLuca. "It is very effective in animals," increasing bone density significantly in rats with a condition that mimics human osteoporosis, and can be used in the lab to grow bone in culture.
The research, conducted by DeLuca, Nirupama K. Shevde, Lori A. Plum, Margaret Claggett-Dame, Hironori Yamamoto and J. Wesley Pike, describes the effects of a potent Vitamin D analog known in scientific shorthand as 2MD. Its synthesis by the Wisconsin group, and studies of its effects in the lab and in animals, suggests the potential for developing a class of drugs that could effectively reverse bone loss in humans suffering from osteoporosis, a disease characterized by diminished bone density and, ultimately, brittle, fracture-prone bones.
"From where I sit, this is the most promising vitamin D compound I've seen," says DeLuca, an international authority on vitamin D and its chemistry.
But he stressed that while the new compound posts astonishing results when used in experimental animals, it has yet to be tested in humans and it will likely be several years at best before a drug reaches the market.
"There's nothing like it on the market now. We think it could become a major actor, but we haven't done any experiments in people," he says.
The compound could become an important alternative to hormone replacement therapy, one of whose benefits was prevention of bone loss in post-menopausal women. Because of new evidence of an increased risk of cancer, hormone replacement therapy has recently been called into question.
The vitamin D analog developed by the Wisconsin team was tested in rats that had their ovaries removed to mimic menopause and the bone wasting associated with osteoporosis. Rats given the new vitamin D analog exhibited a 9 percent increase in total body bone mass. Importantly, vertebrae in the treated rats exhibited a 25 percent increase in bone mass. Frequently, osteoporosis patients exhibit a stooped posture as the bones in the spinal column tend to be among the most affected by osteoporosis.
The compound also added bone mass to the long bones in the limbs of animals used in the study.
According to DeLuca, the 2MD compound is also the first vitamin D analog shown to increase bone mass, and that exhibits no apparent toxicity or side effects.
2MD acts at very low concentrations and appears to work by promoting the growth of osteoblasts, the cells responsible for making bone. Another form of vitamin D is now used to treat osteoporosis, but its bone-building action is limited.
"Our results suggest that 2MD exhibits at very low concentrations a marked and unexpected activity in stimulating the synthesis of new bone," the Wisconsin team wrote in their PNAS report. "This activity is at best only weakly observed with (the other active form of vitamin D) and then only at very high concentrations."
It is possible, the authors suggest, that 2MD possesses a "unique capacity to induce genes capable of orchestrating the process leading to the formation of bone nodules."
Terry Devitt (608) 262-8282, trdevitt@facstaff.wisc.edu;
Emily Carlson (608) 262-9772, emilycarlson@facstaff
Media Contact
Hector F. DeLuca
EurekAlert!
All latest news from the category: Health and Medicine
This subject area encompasses research and studies in the field of human medicine.
Among the wide-ranging list of topics covered here are anesthesiology, anatomy, surgery, human genetics, hygiene and environmental medicine, internal medicine, neurology, pharmacology, physiology, urology and dental medicine.
Back to home
Newest articles
Creating good friction: Pitt engineers aim to make floors less slippery
Swanson School collaborators Kurt Beschorner and Tevis Jacobs will use a NIOSH award to measure floor-surface topography and create a predictive model of friction. Friction is the resistance to motion…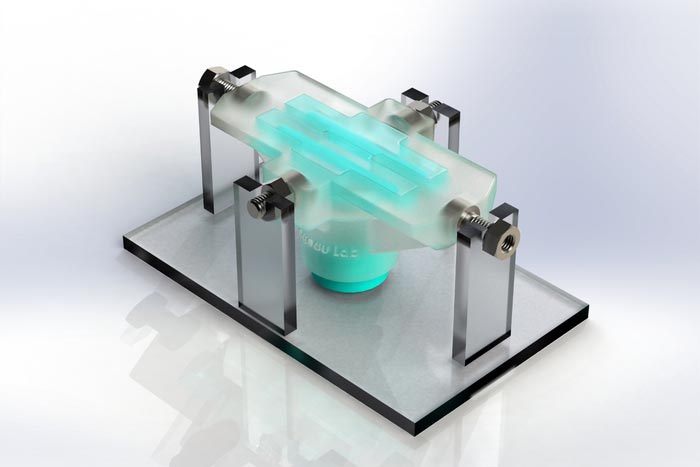 Synthetic tissue can repair hearts, muscles, and vocal cords
Scientists from McGill University develop new biomaterial for wound repair. Combining knowledge of chemistry, physics, biology, and engineering, scientists from McGill University develop a biomaterial tough enough to repair the…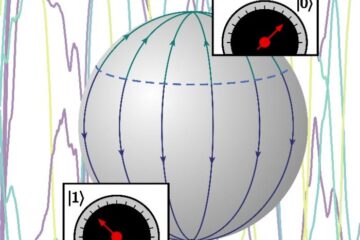 Constraining quantum measurement
The quantum world and our everyday world are very different places. In a publication that appeared as the "Editor's Suggestion" in Physical Review A this week, UvA physicists Jasper van…