Genetic findings in monkey herpes virus could aid research in human cancer
For the first time, scientists at the University of North Carolina at Chapel Hill have discovered similar gene activity profiles between a herpes virus that affects rhesus macaque monkeys and a human herpes virus linked to Kaposi's sarcoma. This cancer is endemic among Mediterranean and sub-Sahara African populations. In the last 20 years, however, the disease has occurred most frequently in people with AIDS.
The study team, led by Dr. Blossom Damania, assistant professor of microbiology and immunology at UNC School of Medicine and a member of the Lineberger Comprehensive Cancer Center, also has identified three new genes in the rhesus monkey rhadinovirus that show high structural similarity to those in human herpesvirus-8, also known as Kaposi's sarcoma-associated herpesvirus, or KSHV.
The new research, which appears in the Journal of Virology on Tuesday (Oct 1), lays the foundation for future studies using recombinant rhesus viruses that could eventually form the basis of targeted drug therapies against specific KSHV genes.
Researchers in microbial genetics use recombinant technology to study the effect of altered genes on the life cycle of viruses linked to human disease. These studies require large quantities of virus grown in tissue culture, which is a problem with the human virus, KSHV, because it cannot be cultured efficiently.
Damania said the simian virus can grow to very high titers in tissue culture and then grown in large quantities. These can be used in making recombinant viruses for testing in a rhesus macaque model.
"By developing this model, we can determine the genes that are important for virus survival, viral growth and replication, and genes that enable the virus to induce malignancies in its host. Once you've established the genes that are required to do all of these things, you can start thinking about developing drug therapies against these genes to prevent virus spread and to prevent the virus from inducing cancer in its host. So there is potential for developing at least two drug therapies at this point in time."
The scientific literature suggests that less than 10 percent of people in the Western Hemisphere are infected with KSHV; however, these percentages are currently under investigation. But around the Mediterranean, particularly Italy, Spain, Egypt and Greece, the percentage is between 25 percent and 40 percent.
And then there is sub-Saharan Africa, where the infected population is greater than 50 percent, Damania said. "The problem is very bad because of the HIV epidemic," Damania added. "It's known that immune suppression is a factor. Whether you're HIV-infected or a transplant patient taking immunosuppressive drugs or a patient undergoing chemotherapy, you are more likely to develop Kaposi's sarcoma. In sub-Saharan Africa, many children 6 years of age develop Kaposi's with very bad lesions. It's the number one childhood cancer in this region primarily as a result of widespread HIV infection in the area."
KSHV is also associated with B-cell lymphomas, a type of blood cancer. "Although Kaposi's sarcoma is the most common cancer linked to KSHV, many individuals frequently develop B-cell lymphomas, as well," Damania said.
"At the present time, most herpes viruses cannot be cured but their outbreak can be prevented. And so the best we can hope for at this point in time is an effective preventive strategy rather than a cure. Our research will help move us toward identifying potentially better therapies."
All latest news from the category: Health and Medicine
This subject area encompasses research and studies in the field of human medicine.
Among the wide-ranging list of topics covered here are anesthesiology, anatomy, surgery, human genetics, hygiene and environmental medicine, internal medicine, neurology, pharmacology, physiology, urology and dental medicine.
Back to home
Newest articles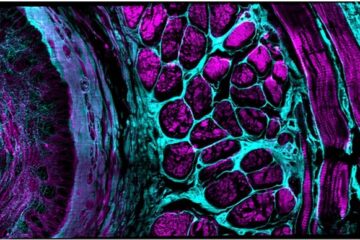 Enhancing the workhorse
Artificial intelligence, hardware innovations boost confocal microscope's performance. Since artificial intelligence pioneer Marvin Minsky patented the principle of confocal microscopy in 1957, it has become the workhorse standard in life…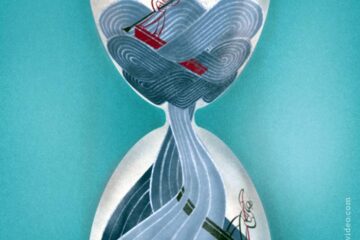 In the quantum realm, not even time flows as you might expect
New study shows the boundary between time moving forward and backward may blur in quantum mechanics. A team of physicists at the Universities of Bristol, Vienna, the Balearic Islands and…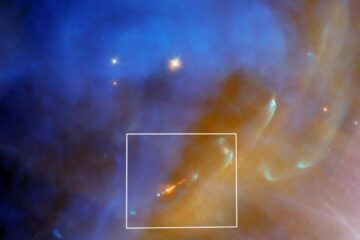 Hubble Spots a Swift Stellar Jet in Running Man Nebula
A jet from a newly formed star flares into the shining depths of reflection nebula NGC 1977 in this Hubble image. The jet (the orange object at the bottom center…