New combination treatment for hepatitis C reported more beneficial than standard therapy
he New England Journal of Medicine's Sept. 26 issue carries the first published report showing that a combination treatment with peginterferon alfa-2a (Pegasys) – a new long-acting interferon drug – and an antiviral medication is more beneficial than the standard combination therapy for people with the most-difficult-to-treat and most common strain of hepatitis C.
The large international study, headed by researchers at the University of North Carolina at Chapel Hill, is also the first published one to show that treatment with the investigational drug peginterferon alfa-2a in combination with the oral antiviral medication, ribavirin, is linked to a lower rate of troublesome side effects – depression, flu-like symptoms (chills, headache and fever) – than the standard interferon (Rebetron) and ribavirin.
"Sixty-five percent of patients in the study were infected with hepatitis C genotype 1, the most prevalent genotype we see here in the United States, and typically the least responsive to therapy," said study co-author Dr. Michael W. Fried, associate professor of medicine and director of clinical hepatology at the UNC School of Medicine.
"With this research, we've found the most significant evidence to date suggesting these patients might benefit by taking peginterferon alfa-2a in combination with ribavirin."
According to Fried, side effects of therapy can be very challenging for patients. "The study shows an approach that can offer patients superior efficacy without increases in some of the most common and difficult to tolerate adverse events associated with hepatitis C therapy."
Of the six different strains, or genotypes, of hepatitis C, approximately 70 percent of people in North America are infected with genotype 1.
The study was funded by Hoffmann-La Roche, the maker of Pegasys, and was conducted at 81 clinical sites in 18 countries. More than 1,100 patients were involved in one of three study arms: 453 were treated with peginterferon alfa-2a plus oral ribavirin, 224 with peginterferon alfa-2a plus placebo and 444 with interferon alfa-2b plus ribavirin. Patients were treated for 48 weeks and then monitored for an additional 24 weeks.
A key variable measured by the study was sustained viral response, defined as undetectable serum hepatitis C RNA after the treatment-free follow-up period.
Overall, patients treated with the peginterferon alfa-2a plus ribavirin combination achieved a 56 percent sustained response rate as compared to patients taking Rebetron (44 percent). Patients with genotype 1 had a sustained response rate of 46 percent, compared to patients on Rebetron (36 percent) and those on Pegasys plus placebo (21 percent).
A retrospective analysis of the data showed that response to PEG interferon alpha-2a plus ribavirin is predictable. At week 12, 86 percent of patients treated with PEG interferon demonstrated an early viral response; of these, 65 percent attained a sustained viral response. However, 97 percent of patients who did not respond by week 12 failed to achieve a sustained response.
"This means that physicians can create an alternate treatment plan for patients who do not show any response by week 12," said Fried. "And for those who do respond, it can be a motivation to continue to adhere to their treatment regimens."
Dr. Fried added that these treatment decisions must be individualized for each patient.
The hepatitis C virus is a life-threatening viral infection of the liver transmitted primarily through infected blood and blood products. Approximately 2.7 million Americans and 170 million people worldwide are chronically infected with the virus, which is often described as "silent" because people may be infected for 10 to 30 years and not exhibit symptoms, yet still be carrying the virus.
While many patients with the hepatitis C virus will not develop complications from their liver disease, chronic hepatitis C is still a leading cause of cirrhosis and liver cancer and is the major indication for liver transplants in this country.
The UNC Center for Liver Diseases and Transplantation provides highly specialized care for liver diseases for residents of North Carolina and surrounding regions. In addition to its commitment to patient care, the UNC liver program is dedicated to studying novel therapies for viral hepatitis, other chronic liver diseases and transplantation.
Contact note: Fried is available at (919) 966-8784 or mfried@med.unc.edu
All latest news from the category: Health and Medicine
This subject area encompasses research and studies in the field of human medicine.
Among the wide-ranging list of topics covered here are anesthesiology, anatomy, surgery, human genetics, hygiene and environmental medicine, internal medicine, neurology, pharmacology, physiology, urology and dental medicine.
Back to home
Newest articles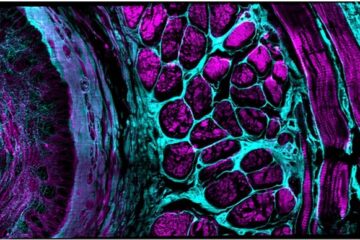 Enhancing the workhorse
Artificial intelligence, hardware innovations boost confocal microscope's performance. Since artificial intelligence pioneer Marvin Minsky patented the principle of confocal microscopy in 1957, it has become the workhorse standard in life…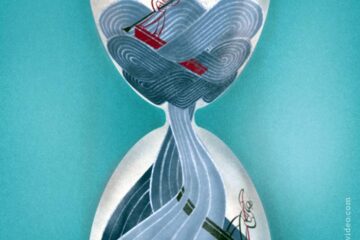 In the quantum realm, not even time flows as you might expect
New study shows the boundary between time moving forward and backward may blur in quantum mechanics. A team of physicists at the Universities of Bristol, Vienna, the Balearic Islands and…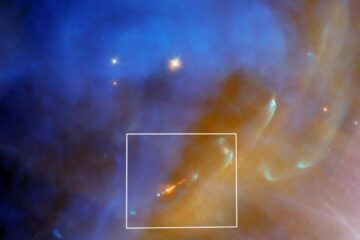 Hubble Spots a Swift Stellar Jet in Running Man Nebula
A jet from a newly formed star flares into the shining depths of reflection nebula NGC 1977 in this Hubble image. The jet (the orange object at the bottom center…