University of Pittsburgh scientist discusses blood cell damage from biomedical devices
While biomedical devices such as prosthetic heart valves, heart-assist devices, oxygenators, vascular grafts and hemodialysis systems can help to save or significantly extend lives, these same devices also can damage the blood cells which travel through them. Severe consequences can result when blood cells are damaged or broken down, said Marina Kameneva, Ph.D., research associate professor of surgery at the University of Pittsburgh School of Medicine.
Dr. Kameneva will discuss the issue in a plenary lecture on "hemorheological aspects of flow induced blood trauma in artificial organs" on Sept. 26 during a joint meeting of the 11th International Congress of Biorheology and the 4th International Conference on Clinical Hemorheology in Antalya, Turkey. Rheology is the science of the deformation and flow of matter.
"Biomedical devices are widely used to repair or replace a number of cardiovascular system elements," said Dr. Kameneva, a scientist at the University of Pittsburgh's McGowan Institute for Regenerative Medicine who is one of the few working worldwide whose research focuses on fluid dynamics and artificial blood products. "The successful functioning of these devices strongly depends on the way they disturb blood."
Previous studies of mechanical blood trauma have focused on the complete destruction of red blood cells, but even sub-lethal damage can have an effect, she noted. In fact, there is evidence suggesting that even minor mechanical damage may shorten the lifespan of red blood cells, which deliver oxygen throughout the body.
"Blood cell damage is a major obstacle in the development of a permanent artificial heart, which would help patients with end-stage heart disease to survive and live a normal life without the need of a donor heart transplant," Dr. Kameneva said.
In previous studies, scientists tagged rabbit red blood cells with a fluorescent marker, then subjected them to high-shear stress before returning them to the animal. "Normally, rabbit red blood cells have a lifespan of 30 days," she said. "But within a few days, the stressed cells were gone." At the same time, tagged red blood cells that were not exposed to shear stress were found to have a normal lifespan.
Blood cells put through mechanical stress took on the characteristics of "old cells," which are cleansed from the body by the liver and spleen while the bone marrow pumps out new cells as part of natural physiological recycling. "This allowed us to consider that even what we call sub-lethal mechanical trauma could be a reason for accelerated blood cell aging," she said.
Mechanical stress also deprived red blood cells of some of their native malleability, Dr. Kameneva continued, explaining that cells must be "deformable" in order to squeeze through the smallest vessels and capillaries.
"The normal human red blood cell is 8 microns in diameter," she said. "But some capillaries are 3 microns across. Cells couldn't pass if they couldn't change their shape."
Red blood cells that had been stressed also shared other important characteristics with aging cells, such as an increased ability to aggregate — form stacks of cells – which increases blood viscosity, Dr. Kameneva said. There also is evidence that biomechanical devices decrease the number of white blood cells and platelets to below normal levels, possibly leading to an increased risk of infection or stroke.
"There are abnormally high shear stresses and turbulence within artificial organs, and even blood cell contact with a foreign surface is abnormal," Dr. Kameneva said. "If we can develop a deeper understanding of the interactions of blood flow, blood cells and their mechanical properties, perhaps we can predict blood damage and improve designs of cardiovascular devices to diminish these effects."
ADDITIONAL CONTACT INFORMATION:
Lisa Rossi
PHONE: 412-647-3555
FAX: 412-624-3184
E-MAIL: RossiL@upmc.edu
All latest news from the category: Health and Medicine
This subject area encompasses research and studies in the field of human medicine.
Among the wide-ranging list of topics covered here are anesthesiology, anatomy, surgery, human genetics, hygiene and environmental medicine, internal medicine, neurology, pharmacology, physiology, urology and dental medicine.
Back to home
Newest articles
Creating good friction: Pitt engineers aim to make floors less slippery
Swanson School collaborators Kurt Beschorner and Tevis Jacobs will use a NIOSH award to measure floor-surface topography and create a predictive model of friction. Friction is the resistance to motion…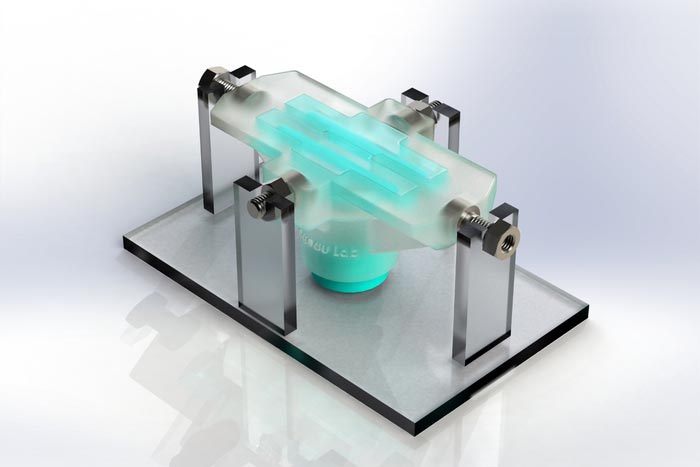 Synthetic tissue can repair hearts, muscles, and vocal cords
Scientists from McGill University develop new biomaterial for wound repair. Combining knowledge of chemistry, physics, biology, and engineering, scientists from McGill University develop a biomaterial tough enough to repair the…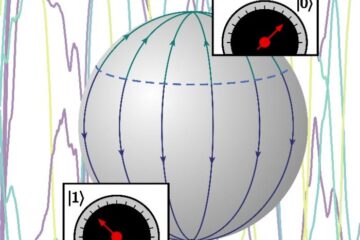 Constraining quantum measurement
The quantum world and our everyday world are very different places. In a publication that appeared as the "Editor's Suggestion" in Physical Review A this week, UvA physicists Jasper van…