New clues to help diabetes and hypoglycemia
University of Melbourne scientists have found clues to why patients with insulin-dependent diabetes are often unable to sense their need to take life-saving glucose.
The evidence came from a known and potent appetite stimulant released by the brain called Neuropeptide Y (NPY). Studies using diabetic rats have shown the NPY levels in the brains of diabetic rats differ significantly to those of normal rats under conditions of low glucose.
It was known that specific nerves in the brain sense the levels of glucose in the body.
"But how these nerves operate and how the brain tells us we need to eat or we are full, which can help maintain glucose levels, has remained a mystery. Understanding these mechanisms is a major goal of diabetes research," says University of Melbourne pharmacologist Associate Professor Margaret Morris who led the research.
"Our research has provided some insight into these mechanisms and should lead to a better understanding and, ultimately, management of diabetes and hypoglycemia, the life threatening condition faced by diabetics when their blood glucose gets too low," she says.
The study is published in the latest edition of Diabetologia and is supported by the US-based Juvenile Diabetes Research Foundation, the world's largest funder of research into diabetes.
Previous clinical research had shown that a long-term program of multiple daily insulin injections can protect against the complications of type-1 diabetes such as blindness and kidney failure. The aim of the program is to drive down the high blood glucose levels, characteristic of diabetes, closer to that of non-diabetic individuals.
Normally we keep a relatively constant level of blood glucose by the pancreas constantly adjusting the amount of insulin it releases. A diabetes, blood sugar can only be controlled by injections of insulin. This causes a series of highs and lows in blood glucose. The problem with such an intensive program of insulin injection is that the lows experienced can often be too low placing the person at risk of hypoglycemia.
Studies have shown that people with repeated exposure to hypoglycemic conditions become desensitised to the body's triggers that inform us we are in this predicament. In the case of NPY, this trigger would be the desire to eat, which would restore blood sugar levels.
The University of Melbourne study compared diabetic and normal rats' brain responses after periods of low glucose, and then tested their ability to recover upon return to normal glucose levels.
The production of NPY in diabetic rats fell significantly during the period of low glucose. In contrast, the NPY levels in the normal rat remained unchanged.
A second approach looked at the levels of NPY in response to injections of insulin. This time the effects in the two groups were opposite. The normally high NPY levels in the diabetic rat decreased, while normally low NPY levels in the normal rat increased.
"As insulin lowers the blood glucose levels, a response that would normally trigger the desire to eat, it is strange that the NPY levels in diabetic rats drop, an effect that would normally suppress the need to eat," says Morris.
"We know that NPY is linked to the brains ability to sense and control the body's levels of glucose. Our task now is to understand NPY's exact role, why it differs in diabetes, what nerves are involved and what, if any, other sensory nerves and stimulants are involved," she says.
JDRF has just provided an additional US$55,000 to fund this research.
More information
Dr Margaret Morris
Department of Pharmacology
The University of Melbourne
Telephone +(61 3) 8344 5745
E-mail mjmorris@unimelb.edu.au
Jason Major
Media officer, Communications and Marketing
The University of Melbourne
Telephone +(61 3) 8344 0181 or 0421 641 506
Fax +(61 3) 9349 4135
E-mail jmajor@unimelb.edu.au
All latest news from the category: Health and Medicine
This subject area encompasses research and studies in the field of human medicine.
Among the wide-ranging list of topics covered here are anesthesiology, anatomy, surgery, human genetics, hygiene and environmental medicine, internal medicine, neurology, pharmacology, physiology, urology and dental medicine.
Back to home
Newest articles
Creating good friction: Pitt engineers aim to make floors less slippery
Swanson School collaborators Kurt Beschorner and Tevis Jacobs will use a NIOSH award to measure floor-surface topography and create a predictive model of friction. Friction is the resistance to motion…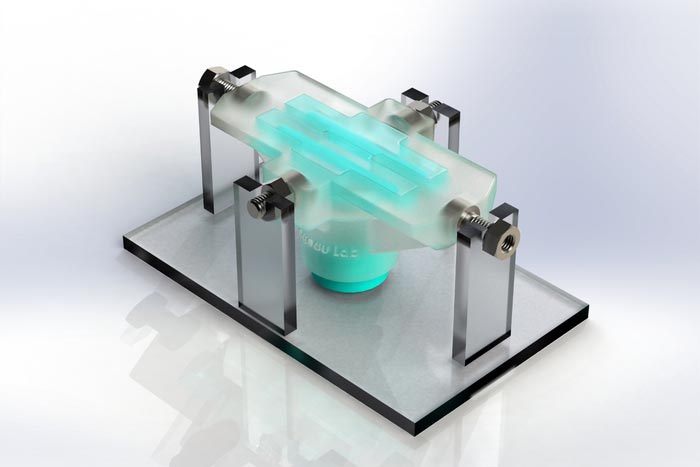 Synthetic tissue can repair hearts, muscles, and vocal cords
Scientists from McGill University develop new biomaterial for wound repair. Combining knowledge of chemistry, physics, biology, and engineering, scientists from McGill University develop a biomaterial tough enough to repair the…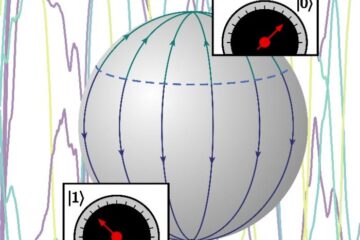 Constraining quantum measurement
The quantum world and our everyday world are very different places. In a publication that appeared as the "Editor's Suggestion" in Physical Review A this week, UvA physicists Jasper van…