New approach to replacing immune cells shrink tumors in patients with melanoma
A new approach to cancer treatment that replaces a patient's immune system with cancer-fighting cells can lead to tumor shrinkage, researchers report today in the journal Science*. The study demonstrates that immune cells, activated in the laboratory against patients' tumors and then administered to those patients, can attack cancer cells in the body.
The experimental technique, known as adoptive transfer, has shown promising results in patients with metastatic melanoma who have not responded to standard treatment. With further research, scientists hope this approach may have applications to many cancer types, as well as infectious diseases such as AIDS.
In the study, 13 patients with metastatic melanoma (a deadly form of skin cancer) who had not responded to standard treatments were treated with immune cells produced in the laboratory specifically to destroy their tumors. The treatment resulted in at least 50 percent tumor shrinkage in six of the patients, with no growth or appearance of new tumors. Four additional patients had some cancer growths disappear.
Researchers have tried previously to treat cancer with immune cells but the cells did not survive well in the body. "In the past, only a fraction of a percent of the cells we injected were able to survive, and they would persist for only a few days," said Steven A. Rosenberg, M.D., Ph.D., of the National Cancer Institute, the lead researcher on the study.
Improvements in the way immune cells are generated in the laboratory and the way patients' bodies are prepared to receive them, however, have led to dramatically different results. "We have been able to generate a very large number of immune cells that appear in the blood and constitute a majority of the immune system of the patient. These persist for over four months and are able to attack the tumor," Rosenberg said.
The adoptive transfer technique fights cancer with T cells, immune cells that recognize and kill foreign cells that have invaded the body. Researchers used a small fragment of each patient's melanoma tumor to grow T cells in the laboratory, using T cells originally taken from the patients. Exposure to the tumor activated the immune cells so that they would recognize and attack cells from each specific cancer.
Once the T cells had multiplied to a sufficient number to be used for treatment, they were administered to patients. Patients were also given a high dose of a protein called interleukin-2 (IL-2), which stimulates continued T cell growth in the body. Prior to the immunotherapy, chemotherapy had been used to deplete patients' own immune cells, which had proven ineffective at fighting the cancer. Diminishing the old cells provided an opportunity for the new T cells to repopulate patients' immune systems. Analysis of blood and tumor samples from many of the patients who responded favorably to the treatment revealed that the administered immune cells were thriving, multiplying rapidly, and attacking tumor tissue. T cells activated against melanoma became the major component in patients' immune systems. They persisted for several months and were able to destroy metastases throughout the body.
Over time, patients' old immune systems recovered, restoring their ability to fight infections. Researchers report that among the patients in the study, only occasional opportunistic infections developed during treatment.
Other side effects were mild autoimmune disorders. T cells act by recognizing a protein fragment called an antigen on the outside of the tumor cells. Antigens found on tumor cells may also be found on certain normal cells in the body, making them vulnerable to attack. Autoimmune effects among the patients in the study were mild and easily controlled.
Although the treatment is highly experimental, researchers are optimistic that it may, in the future, extend beyond the treatment of patients with melanoma. It should be possible, they say, to raise immune cells that will recognize and attack many tumor types.
Similarly, the same technique could potentially be used to treat some infectious diseases, such as AIDS.
Media Contact
NCI Press Office
EurekAlert!
All latest news from the category: Health and Medicine
This subject area encompasses research and studies in the field of human medicine.
Among the wide-ranging list of topics covered here are anesthesiology, anatomy, surgery, human genetics, hygiene and environmental medicine, internal medicine, neurology, pharmacology, physiology, urology and dental medicine.
Back to home
Newest articles
Creating good friction: Pitt engineers aim to make floors less slippery
Swanson School collaborators Kurt Beschorner and Tevis Jacobs will use a NIOSH award to measure floor-surface topography and create a predictive model of friction. Friction is the resistance to motion…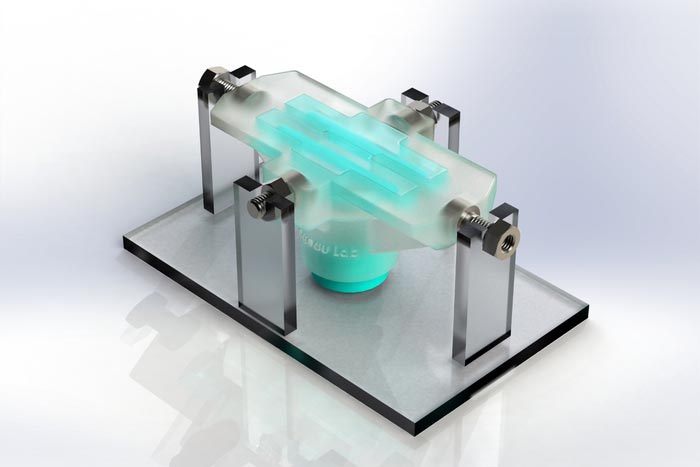 Synthetic tissue can repair hearts, muscles, and vocal cords
Scientists from McGill University develop new biomaterial for wound repair. Combining knowledge of chemistry, physics, biology, and engineering, scientists from McGill University develop a biomaterial tough enough to repair the…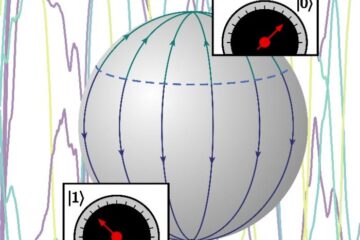 Constraining quantum measurement
The quantum world and our everyday world are very different places. In a publication that appeared as the "Editor's Suggestion" in Physical Review A this week, UvA physicists Jasper van…