Alzheimer's disease may originate in the brain's white matter
Changes in the brain's white matter may play a major role in the onset of Alzheimer's disease, whose baffling origin has traditionally been blamed on the gray matter. The new findings could provide a fresh direction for Alzheimer's research in this neglected part of the brain, offering the potential for early diagnosis and enhanced therapies.
The results are reported in the Sept. 17 print edition of Biochemistry, a peer-reviewed journal of the American Chemical Society, the world's largest scientific society.
"Alzheimer's disease is conventionally considered a disease of the brain gray matter because its most prominent consequence is severe memory loss," says Alex Roher, M.D., Ph.D., director of the Sun Health Research Institute in Sun City, Ariz., and lead author of the paper. The overwhelming majority of Alzheimer's research has focused on gray matter, despite the fact that white matter makes up about 50 percent of total brain tissue and is substantially altered during Alzheimer's progression, Roher says.
The prevailing theory has been that changes in the white matter are simply effects of the initial gray matter alterations, but Roher's research suggests the opposite may be the case: white matter changes could come first.
In the brain, a layer of gray tissue surrounds a whitish core, like the peel of an orange around its juicy interior. The gray exterior consists of neurons and their associated neurites — short protrusions that communicate with neighboring neurons. This gray matter essentially acts as the brain's central processor.
Neurons send messages through the brain and to the central nervous system by transmitting electrical signals over long appendages called axons. Axons are covered with an insulating fatty sheath, known as myelin, which speeds up the transmission of the signals. Myelin is the major component of white matter.
"Ours is the first study to present a detailed biochemical analysis of white matter tissue of Alzheimer's disease patients," Roher says. The researchers studied brain tissue from two groups of people: those with autopsy-diagnosed Alzheimer's disease, and those who died from other causes with no associated dementia.
The study revealed that the total amounts of protein, lipids and cholesterol were significantly reduced in the myelin of Alzheimer's patients in comparison to the control group. This erosion of the myelin sheath is referred to as demyelination. "These profound white matter alterations undoubtedly contribute to the origin and development of Alzheimer's disease, and might possibly be the initiating step," Roher says. There are multiple reasons for arriving at this conclusion, according to Roher, but two in particular stand out.
First, previous studies have demonstrated that patients with pre-clinical Alzheimer's disease show deterioration in the white matter before the gray matter. Second, the current study suggests that white matter degeneration might be caused by a disease of the oligodendrocytes, whose main job is to produce the myelin sheath. A defective myelin coating could leave the axons unprotected, resulting in serious disturbances in nerve conduction and damage to brain functions, Roher says.
Because neurons in the gray matter are vital to cognitive activity, scientists have generally assumed that Alzheimer's disease — with its memory loss and other cognitive debilitations — must begin in the gray matter. But Roher says the white matter is just as critical to cognitive function. White matter axons play a major role in controlling mental activities like emotion, and all mental functions are fully expressed only when the axons are transmitting properly.
An analogy can be drawn from the recent energy crisis in California, Roher says. One of the many issues facing Californians was a short supply of power — attributable, in part, to an unusually cold winter and a dry summer at hydroelectric dams. A suggested solution was to increase the output of coal-fired plants. But the state's infrastructure — power lines, transfer stations, etc. — would be unable to carry the extra power, thus negating any potential benefits. So it is with the brain's transmission infrastructure: the white matter.
The researchers found two other interesting relationships. Women tended to have more alterations in their white matter than men, a finding consistent with the general predominance of Alzheimer's cases in women. An increased level of apolipoprotein E, which has been associated with higher risk of Alzheimer's, also showed a correlation with greater demyelination.
Roher says he hopes that Alzheimer's researchers will expand their area of interest to include white matter: "Only if the full extent of Alzheimer's disease pathology is known will present attempts to intervene in the progression of the disease have any reasonable chance of success."
Media Contact
Beverly Hassell
EurekAlert!
All latest news from the category: Health and Medicine
This subject area encompasses research and studies in the field of human medicine.
Among the wide-ranging list of topics covered here are anesthesiology, anatomy, surgery, human genetics, hygiene and environmental medicine, internal medicine, neurology, pharmacology, physiology, urology and dental medicine.
Back to home
Newest articles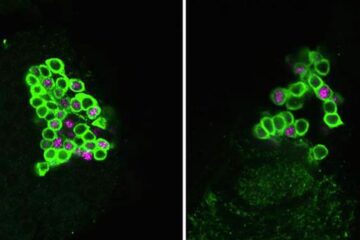 Parkinson's: Are our neurons more vulnerable at night?
A UNIGE team shows that disruptions to the circadian clock increase the risk of developing a neurodegenerative disease. Disturbances in sleep patterns and the internal biological clock are frequently associated…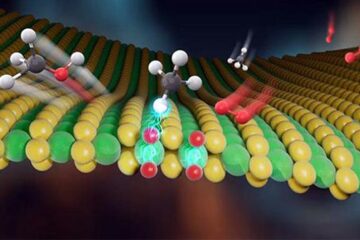 Direct conversion of methane with oxygen at room temperature
Direct conversion of methane (CH4) to high value-added chemicals at room temperature, by directly using abundant and low-cost molecular oxygen (O2) as an oxidant, is an ideal route for CH4 utilization. But…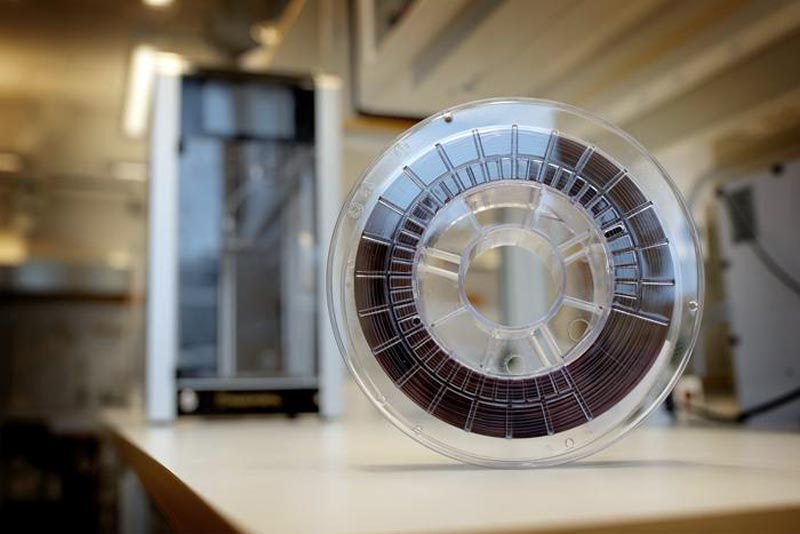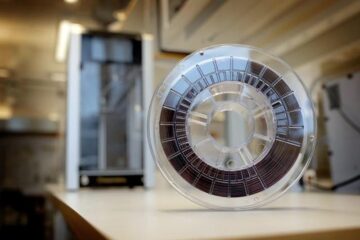 3D-printed plasmonic plastic enables large-scale optical sensor production
In a multi-year project, researchers at Chalmers University of Technology in Sweden have developed plasmonic plastic – a type of composite material with unique optical properties that can be 3D-printed….