Gene therapy promising for preventing restenosis
An experimental gene transfer technique shut down cell re-growth in the arteries' interior lining and reduced the inflammatory response – two main causes of re-narrowing of newly opened blood vessels, researchers report in today's rapid access issue of Circulation: Journal of the American Heart Association.
The process that opens blocked blood vessels – either inflating a tiny balloon to force open the narrowed vessel (angioplasty) or inserting a tiny mesh tube called a stent to serve as a scaffold to widen the opening – can damage the delicate lining of blood vessels, says Seppo Yla-Herttuala, M.D., Ph.D., professor of molecular medicine at the University of Kuoppio, Finland.
"This damage – rather than a progression of heart disease – is believed to cause rapid growth of new cells in the vessel wall, which can cause re-blockage, or restenosis, in the vessel," he says.
Earlier studies suggested that a key player in this process is a biological reaction called oxidative stress. When the endothelium – the blood vessel lining – is damaged, it sends a signal that increases oxidative stress, which means that the body produces more free radicals. The oxygen derivatives known as free radicals are very active chemical compounds "that can destroy almost anything," he says.
One of the most common of these compounds is the superoxide anion, a free radical that increases when the endothelium is damaged. At the same time, endothelial damage causes a decrease in concentrations of vascular superoxide dismutase or SOD, an enzyme that works inside and outside cells as a powerful antioxidant to control levels of free radicals. Yla-Herttuala and his colleagues theorized that by injecting the gene for extra cellular superoxide dismutase (EC-SOD) into damaged blood vessels, they could control free radical damage and thereby short-circuit the process that leads to restenosis.
In the study they tested this hypothesis by using a deactivated virus to deliver EC-SOD to cells in the arterial walls of animals. Researchers treated 18 New Zealand white rabbits with the gene and 18 with placebo. The animals were analyzed two and four weeks later to determine if the gene therapy had worked. At each follow-up the researchers confirmed that the gene transfer was successful.
At two weeks the EC-SOD group had 10-fold fewer macrophages (markers of inflammation) than the control group and 20-fold less macrophage accumulation at four weeks. Moreover, there was a significant reduction in superoxide anion production in the active gene transfer group, he says.
"EC-SOD has already been purified and commercially produced. The virus that we used has been similarly tested, so we expect that it will only take about two years to complete pre-clinical studies before we can begin human trials," Yla-Herttuala says.
In human studies, EC-SOD would be transferred "after a stent is placed and it would be delivered in the stented area and in the areas immediately outside the stent. The study demonstrates that the enzyme is also secreted by the cells after transfer so that it affects both the immediate site of transfer and the areas within a few centimeters of that site."
Co-authors were Mikko O. Laukkanen, Ph.D.; Antti Kivelä, M.D.; Tuomas Rissanen, B.M.; Juha Rutanen, B.M.; Minna K. Karkkainen, M.Sc.; Olli Leppanen, M.D.; and Jan Hinrich Brasen, M.D., Ph.D.
Media Contact
Carole Bullock
EurekAlert!
All latest news from the category: Health and Medicine
This subject area encompasses research and studies in the field of human medicine.
Among the wide-ranging list of topics covered here are anesthesiology, anatomy, surgery, human genetics, hygiene and environmental medicine, internal medicine, neurology, pharmacology, physiology, urology and dental medicine.
Back to home
Newest articles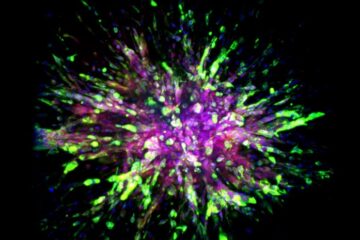 Scientists identify novel molecular biomarkers in cells
Studying a deadly type of breast cancer called triple negative, Johns Hopkins Medicine scientists say they have identified key molecular differences between cancer cells that cling to an initial tumor…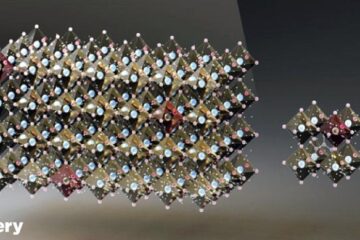 Getting more out of light
Tiny crystals, known as quantum dots, have enabled an international team to achieve a quantum efficiency exceeding 100 percent in the photocurrent generated in a hybrid inorganic-organic semiconductor. Perovskites are…
Antibiotics from natural substances
A new biosynthesis method has been developed. A research team with members from Goethe University Frankfurt and the University of Michigan in the USA is using bacterial biosynthesis to produce…