Research reveals a more complete picture of breast tissue
A team of Dartmouth engineers and doctors are trying to find more comfortable and comprehensive ways to examine breast tissue to better detect and diagnose breast cancer. The Dartmouth group is simultaneously developing and testing four different breast imaging techniques.
The multidisciplinary Dartmouth team includes researchers from the Thayer School of Engineering and Dartmouth Medical School, and they are working under the auspices of the Norris Cotton Cancer Center and the department of radiology at Dartmouth-Hitchcock Medical Center. Halfway through their five-year, $7 million grant from the National Cancer Institute to study four techniques for breast imaging, the group is learning a great deal about breast tissue structure and behavior through magnetic resonance elastography (MRE), electrical impedance spectral imaging (EIS), microwave imaging spectroscopy (MIS), and near infrared (NIR) spectral imaging.
It's the combination of these four techniques that sets the Dartmouth program apart. Their rationale is that one of the methods by itself may not provide the complete picture, but by using more than one technique, there should be added value.
"I think we're the only group looking at these four methods simultaneously," says Keith Paulsen, engineering professor and one of the principal investigators with the Breast Imaging Project.
By collaborating across disciplines, the researchers have been able to take prototype equipment from the drawing board, to the laboratory, to the patient relatively quickly.
"The research is preliminary, but we are progressing," says Steven Poplack, associate professor of radiology and of obstetrics and gynecology. "We're still gathering basic information about the clinical characteristics of normal breast tissue. Once we know what's normal, we can then start working on recognizing what's abnormal."
The new imaging methods are not invasive nor particularly uncomfortable for participants, and they all provide more detailed information about different properties of breast tissue.
"We hope our research can answer some of the anatomical and physiological questions," says Paulsen. "Our data provides quantitative information, and we hope to determine a threshold value that indicates an abnormality."
The four different techniques:
MRE: Using a magnetic resonance machine (the same one used in MRI exams), this test measures tissue hardness or elasticity. While in "the magnet," the breast tissue vibrates 100 times a second with very small amplitudes of less than a millimeter to determine how the tissue moves. The exam provides an image with corresponding numerical values for each portion of the breast.
EIS: This painless test uses a very low voltage electrode system to examine how the breast tissue conducts and stores electricity. Living cell membranes carry an electric potential that affect the way a current flows, and different cancer cells have different electrical characteristics.
MIS: This exam involves the propagation of very low levels (1000 times less than a cell phone) of microwave energy through breast tissue to measure electrical properties. This technique is particularly sensitive to water. Generally, tumors have been found to have more water and blood than regular tissue.
NIR: Infrared light is sensitive to blood, so by sending infrared light through breast tissue with a fiber optic array, the researchers are able to locate and quantify regions of oxygenated and deoxygenated hemoglobin. This might help detect early tumor growth and characterize the stage of a tumor by learning about its vascular makeup. Different levels of blood vessel activity in a tumor influence the effectiveness of treatment, so knowing the vascularity stage of a tumor should help design better treatment regimes.
During the first two and a half years of this five-year National Cancer Institute grant, the group has made significant progress on the technical aspects of the imaging techniques. They have improved the tools and manner of delivery so the exams are more comfortable for the participants.
For the next two and a half years, the researchers will focus on a controlled trial with 150 subjects. The goal is to rigorously test the four techniques and gather data to inform the detection of abnormalities and their subsequent diagnoses.
All latest news from the category: Health and Medicine
This subject area encompasses research and studies in the field of human medicine.
Among the wide-ranging list of topics covered here are anesthesiology, anatomy, surgery, human genetics, hygiene and environmental medicine, internal medicine, neurology, pharmacology, physiology, urology and dental medicine.
Back to home
Newest articles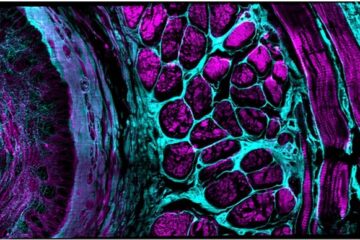 Enhancing the workhorse
Artificial intelligence, hardware innovations boost confocal microscope's performance. Since artificial intelligence pioneer Marvin Minsky patented the principle of confocal microscopy in 1957, it has become the workhorse standard in life…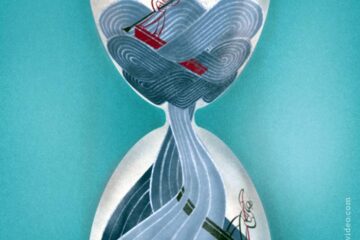 In the quantum realm, not even time flows as you might expect
New study shows the boundary between time moving forward and backward may blur in quantum mechanics. A team of physicists at the Universities of Bristol, Vienna, the Balearic Islands and…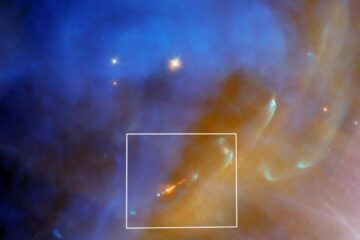 Hubble Spots a Swift Stellar Jet in Running Man Nebula
A jet from a newly formed star flares into the shining depths of reflection nebula NGC 1977 in this Hubble image. The jet (the orange object at the bottom center…