Stanford researchers devise novel gene therapy technique
Researchers at Stanford University Medical Center have devised a way to sneak DNA into skin cells taken from people with a potentially deadly genetic skin disorder. These modified cells later formed normal, healthy skin when transplanted onto the skin of mice. The technique, published in the advance online publication of the October issue of the journal Nature Medicine, marks the first time researchers have stably replaced the mutated gene in this disease and introduces a new gene therapy technique that could be useful in a wide range of diseases.
"We're very hopeful," said study leader Paul Khavari, PhD, associate professor of dermatology at Stanford. "This study was performed in mice but it targets grafted human disease tissue."
The technique has advantages that could one day help it treat a variety of diseases. Not only can it accommodate large genes such as those responsible for Duchene's muscular dystrophy and cystic fibrosis, but it causes the gene to integrate into human chromosomes in locations where it will continue to make protein as long as the cell is alive. In other techniques, the inserted DNA does not become part of the chromosome and eventually breaks down or else integrates in positions where the gene gets turned off.
Michele Calos, PhD, associate professor of genetics who developed the technique, said that although this paper is the first published report of her approach being used to treat one disease, early trials in other disease models look promising. "It worked great in this application and we hope it works just as well for other diseases," she said.
In the Nature Medicine paper, Khavari and Calos tested the new technique in a disease called recessive dystrophic epidermolysis bullosa (RDEB) in which the outer layer of skin is not firmly attached to the underlying layers. When children with RDEB encounter friction or trauma, the outer layer of skin simply peels away – even from such friction as a parent picking up the child. The children have severe blistering, scarring, infections, and often don't live a normal life span.
Researchers know that RDEB is caused by a mutation in a single gene, whose protein – type-VII collagen – migrates to the lower side of the skin cell where it acts as a glue to anchor that cell in place. An ideal gene therapy for this disease would insert a copy of the gene into the skin cells where it could produce normal type-VII collagen. The problem is that the gene is too large to work in most standard gene therapy techniques.
Khavari thought that Calos' technique would provide a way around the gene's large size. "I'm excited that this approach has the potential to make gene therapy work in this disease and in a lot of cases where gene therapy hasn't been working," Calos said.
Calos' technique hijacks a mechanism used by a bacteria-infecting virus (called a bacteriophage) to integrate its genes into bacteria. The bacteriophage makes a protein called integrase that inserts a gene into a specific DNA sequence on the bacteria DNA. It turns out that humans also have a version of that DNA sequence. When the researchers insert a copy of the therapeutic gene and a gene coding for integrase into a human cell, the integrase inserts the gene into the human sequence.
To test Calos' technique in RDEB, Susana Ortiz-Urda, PhD, a postdoctoral fellow in Khavari's lab, took skin samples from four children with RDEB. The samples included skin stem cells that replenish the outer skin layer as it sloughs off. She then inserted the integrase DNA along with the gene that treats RDEB. In the lab dish, these cells all made normal levels of type-VII collagen.
Once the researchers established that the skin stem cells contained working type-VII collagen, they transplanted those cells onto mice where they formed normal skin tissue. The altered skin cells contained type-VII collagen in the proper location and looked like normal skin under the microscope. Although it has only been a few months since the mice received the transplants, Khavari said that the stem cells should exist throughout a person's life and should provide a continuous supply of normal skin cells.
"This technique allows integration of therapeutic genes into stem cells, which supports long-term gene-delivery," Khavari said. However, both he and Calos warn that it could take many years for the technique to be tested well enough to be used in people. "The history of gene therapy shows that there are many steps that we have to take before bringing this to humans," Khavari said.
Media Contact
Michelle Brandt
EurekAlert!
All latest news from the category: Health and Medicine
This subject area encompasses research and studies in the field of human medicine.
Among the wide-ranging list of topics covered here are anesthesiology, anatomy, surgery, human genetics, hygiene and environmental medicine, internal medicine, neurology, pharmacology, physiology, urology and dental medicine.
Back to home
Newest articles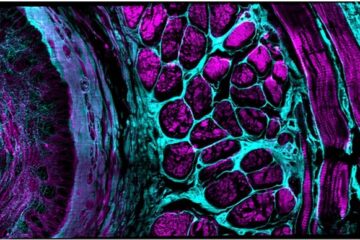 Enhancing the workhorse
Artificial intelligence, hardware innovations boost confocal microscope's performance. Since artificial intelligence pioneer Marvin Minsky patented the principle of confocal microscopy in 1957, it has become the workhorse standard in life…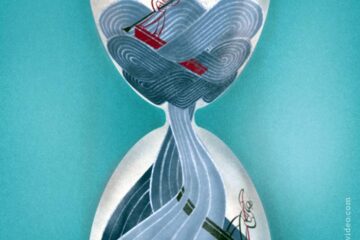 In the quantum realm, not even time flows as you might expect
New study shows the boundary between time moving forward and backward may blur in quantum mechanics. A team of physicists at the Universities of Bristol, Vienna, the Balearic Islands and…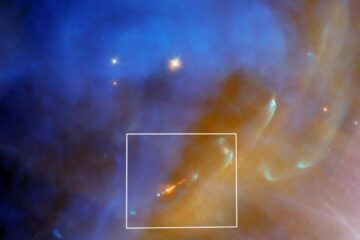 Hubble Spots a Swift Stellar Jet in Running Man Nebula
A jet from a newly formed star flares into the shining depths of reflection nebula NGC 1977 in this Hubble image. The jet (the orange object at the bottom center…