Chlorine dioxide gas kills dangerous biological contaminants
The same sanitizing agent used to rid federal office buildings of anthrax – chlorine dioxide gas – can effectively eliminate deadly bacteria from apples and other fruits and vegetables, according to Purdue University researchers.
Scientists at Purdue began experiments using the gas to kill pathogens found on food long before anthrax was detected in mail sent to offices in New York and Washington, D.C., shortly after the terrorist attacks one year ago. The latest university test measured how effectively different potencies of chlorine dioxide (ClO2) gas used over various periods of time could kill Listeria monocytogenes cells on apples.
Results of the study, published in the September issue of Food Microbiology, demonstrated that the vapor was able to eradicate all of the contaminant on the fruit's skin and significantly reduce the bacteria in the stem cavity and the calyx, said Richard Linton, director of Purdue's Center for Food Safety Engineering and senior author. The calyx is the apple's bottom, directly opposite from the stem cavity.
"We see more and more cases of food-borne diseases associated with fruits and vegetables," Linton said. "Some of this is because we encourage people, especially children and the elderly, to eat more and more of these types of foods for added health benefits. Yet these are two of the groups most susceptible to bacteria on food.
"Just 10 to 100 cells of Listeria on a piece of food can cause illness, and it's possible for 1,000 to 10,000 cells to be on a piece of fruit. We need to develop ways to make food safer; traditional sanitation methods to remove pathogens are not effective enough to meet these new standards."
Although Listeria is relatively rare, it is considered the most deadly of the food-borne pathogens with a 20 percent fatality rate. The Clinton administration issued a "no tolerance" edict for Listeria in processed and ready-to-eat foods, such as hot dogs, and in dairy products. Under the policy, if one organism is found on a piece of food, the whole batch must be discarded and/or recalled from stores, warehouses and consumers' shelves.
In addition, the FDA requires that sanitizers be effective enough to reduce organisms by at least 100,000 fold for Listeria, E. coli O157:H7, and Salmonella. In this study, Linton and his team achieved this level of Listeria elimination on the apple skin. Even on the stem cavity and calyx, the gas reduced the pathogen to a far greater extent than currently possible with other methods.
Another of the paper's authors, Purdue food science researcher Yingchan Han, said one reason Listeria was used for the study is because it's hardy; it can survive in refrigeration and is difficult to inactivate.
"Using the chlorine dioxide gas makes it possible to reduce the bacteria before the apples are cut up or mashed, a significant breakthrough for decontamination processes at small juice-producing companies," Han said. "They often don't have the pasteurization heating systems necessary to meet USDA requirements for eliminating biological contaminants. These processors produce unpasteurized juice."
The chlorine dioxide process is "extraordinarily" better than other chemical methods of eliminating pathogens on produce, he said.
In the current research, the chlorine dioxide gas, used at a concentration of 4 mg per liter for 30 minutes, lowered the Listeria organisms a minimum of more than 1,000-fold for all three areas of apple tested. On the pulp, the average was more than a 100,000-fold reduction. These results support previous test results when Purdue scientists used the gas to sanitize green peppers.
Linton said the gas is so effective because it's a strong oxidizing agent.
"Oxidizing agents disrupt the cell membrane, in this case of the bacteria, and this causes the cell to die," he said. "The chlorine dioxide gas is 1,000 times more effective than any other method tried so far for eliminating food-borne pathogens."
He and Han said they don't believe this process will work well on already cut fruits and vegetables, and not at all for some varieties, such as lettuce, because it would likely affect the color. However, they will be testing the gas on other pathogens, such as Salmonella or E. coli, and on other foods. They also will be determining ways to make the process viable for use by commercial food producers.
The other scientist involved in this study was Jinhua Du.
The U.S. Department of Agriculture funded this research.
Purdue's Center for Food Safety Engineering includes nearly 90 university scientists collaborating with USDA-Agricultural Research Service scientists to find faster, more exact ways to detect biological and chemical food-borne contaminants and to protect against them.
Writer: Susan A. Steeves, (765) 496-7481, ssteeves@purdue.edu
Sources:Richard Linton, (765) 494-6481, lintonr@foodsci.purdue.edu
Yingchang Han, (765) 494-8267, hany@foodsci.purdue.edu
Ag Communications: (765) 494-2722; Beth Forbes, bforbes@aes.purdue.edu; http://www.agriculture.purdue.edu/AgComm/public/agnews/
Media Contact
Susan A. Steeves
EurekAlert!
All latest news from the category: Health and Medicine
This subject area encompasses research and studies in the field of human medicine.
Among the wide-ranging list of topics covered here are anesthesiology, anatomy, surgery, human genetics, hygiene and environmental medicine, internal medicine, neurology, pharmacology, physiology, urology and dental medicine.
Back to home
Newest articles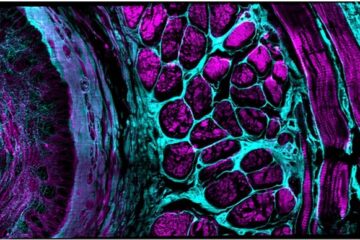 Enhancing the workhorse
Artificial intelligence, hardware innovations boost confocal microscope's performance. Since artificial intelligence pioneer Marvin Minsky patented the principle of confocal microscopy in 1957, it has become the workhorse standard in life…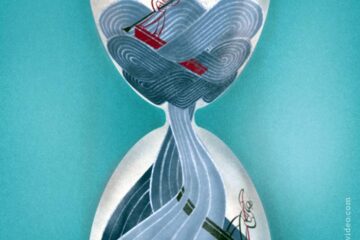 In the quantum realm, not even time flows as you might expect
New study shows the boundary between time moving forward and backward may blur in quantum mechanics. A team of physicists at the Universities of Bristol, Vienna, the Balearic Islands and…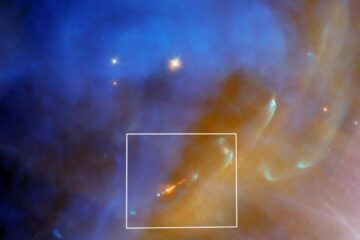 Hubble Spots a Swift Stellar Jet in Running Man Nebula
A jet from a newly formed star flares into the shining depths of reflection nebula NGC 1977 in this Hubble image. The jet (the orange object at the bottom center…