New drug that enhances glutamate transmission in brain being evaluated for fragile X
Rush is one of only two sites in nation testing the drug that may provide new treatment option
Physicians at Rush-Presbyterian St. Luke's Medical Center have begun to recruit patients as part of a clinical research study that will evaluate the effectiveness of a new drug as a potential treatment for fragile X syndrome and autism.
The trials are taking place at Rush and the University of California, Davis. The principal investigators in the study are Dr. Elizabeth Berry-Kravis, a pediatric neurologist at Rush-Presbyterian St. Luke's Medical Center; and Dr. Randi J. Hagerman, medical director, M.I.N.D. Institute, School of Medicine, University of California, Davis. Dr. Edwin Cook an expert in autism at the University of Chicago contributed to the development of the clinical protocol.
"Currently there are no therapies on the market to treat cognitive deficits associated with fragile X syndrome or autism," said Berry-Kravis. "However, in the past five years, basic research has led to an improved understanding of these diseases and a number of scientists have suggested that the use of a drug to enhance glutamate transmission could be beneficial." The study will evaluate CX516 (Ampalex®), an Ampakine® compound, which has been proven to enhance glutamate transmission in the brain through activation of AMPA receptors. Ampalex® is made by Cortex Pharmaceuticals which will provide the study medication. The research is funded by the FRAXA Research Foundation.
Fragile X is an inherited disorder and is the most common cause of inherited mental retardation, affecting 1 in 2,000 males and 1 and 4,000 females. Symptoms of fragile X syndrome include mental impairment ranging from learning disabilities to mental retardation, attention deficit and hyperactivity, anxiety and unstable mood, autistic-like behaviors, long face, large ears, flat feet, and hyperextensible joints, especially fingers. "Once you have a patient with fragile X syndrome, that's a big red flag because that means the mutation has been in the family in a silent form for years," says Berry-Kravis.
Males are typically more severely affected than females. Although most males have mental retardation, only one-half of females have intellectual impairment (which tends to be milder in females); the rest have either normal IQ or learning disabilities. Emotional and behavioral problems are common in both sexes. Currently there are no therapeutic treatments for the learning problems associated with the disease, although medications for anxiety and ADHD are used to treat behavioral symptoms. Rush-Presbyterian-St. Luke's Medical Center is the only clinical site for care of fragile X patients in the Chicago area.
Autism is a complex developmental disability that typically appears during the first three years of life. The result of a neurological disorder that affects the functioning of the brain, autism and its associated behaviors have been estimated to occur in as many as 2 to 6 in 1,000 individuals. Autism is four times more prevalent in males than in females.
A variety of scientific evidence suggests that increasing glutamate neuronal transmission may be beneficial in autism and in fragile X syndrome. Imaging studies demonstrate that areas of the brain that are extremely rich in glutamate transmission are less active in autistic patients. Molecular studies suggest that although genes involved in the AMPA-type glutamate receptor are more active in autistic patients, the density of AMPA-type glutamate receptors is decreased. Drugs that reduce glutamatergic transmission induce symptoms similar to those seen in autistic patients. Taken together, these facts suggest that enhancing AMPA receptor activity may be beneficial in autistic patients.
The scientific logic for using an AMPA receptor activator in fragile X syndrome is even more compelling because of recent findings regarding the direct impact of the genetic defect in fragile X on neural cell activity. The genetic defect results in the reduction or absence of an important protein, FMRP. FMRP is believed to play an important role in allowing normal levels of AMPA receptor proteins to be made – in the absence of FMRP, AMPA receptors are decreased and show lower activity levels. The abnormal AMPA receptor activity is likely related to the abnormal connections seen between neurons in the brains of those with fragile X syndrome. Increasing the activity of AMPA receptors with an Ampakine® may to some degree overcome the reduced number of AMPA receptors, with resulting improvements in brain connections in individuals with fragile X syndrome.
The design of the Phase II clinical study is a randomized double-blind placebo controlled trial lasting four weeks. Fifty patients from the Chicago area will be recruited for the study. It is anticipated that enrollment will occur over a two-year period. Outcome measures will include testing in four domains of attention and executive function; spatial and verbal/auditory memory; language; and behavior.
Media Contact
John Pontarelli
EurekAlert!
All latest news from the category: Health and Medicine
This subject area encompasses research and studies in the field of human medicine.
Among the wide-ranging list of topics covered here are anesthesiology, anatomy, surgery, human genetics, hygiene and environmental medicine, internal medicine, neurology, pharmacology, physiology, urology and dental medicine.
Back to home
Newest articles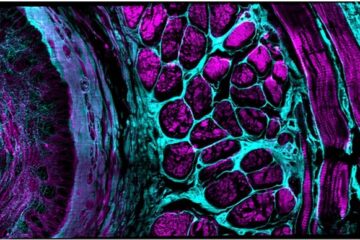 Enhancing the workhorse
Artificial intelligence, hardware innovations boost confocal microscope's performance. Since artificial intelligence pioneer Marvin Minsky patented the principle of confocal microscopy in 1957, it has become the workhorse standard in life…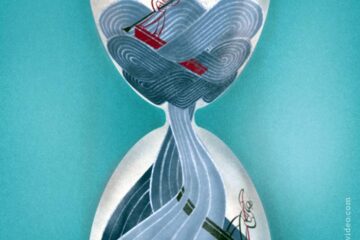 In the quantum realm, not even time flows as you might expect
New study shows the boundary between time moving forward and backward may blur in quantum mechanics. A team of physicists at the Universities of Bristol, Vienna, the Balearic Islands and…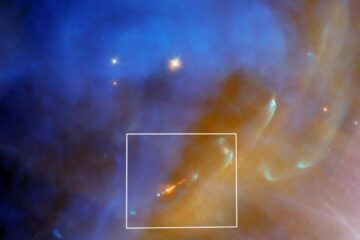 Hubble Spots a Swift Stellar Jet in Running Man Nebula
A jet from a newly formed star flares into the shining depths of reflection nebula NGC 1977 in this Hubble image. The jet (the orange object at the bottom center…