Additive that makes juices 'tart' quadruples yield of essential hemophilia treatment
Citric acid may help alleviate chronic shortages of critical clotting factor
The common additive that gives "tartness" to orange juice, lemon juice and sodas also can dramatically boost the production of a protein critical for treating victims of hemophilia and other bleeding disorders, a UC Irvine study has found.
The findings indicate that citric acid, the juice additive, may help alleviate recurring shortages of a protein called Factor VIII, which is important for the normal clotting of blood and is missing in most victims of hemophilia, a genetic bleeding disorder. The findings were presented at the Congress of the International Society of Blood Transfusion in Vancouver, British Columbia.
UCI researcher John Owens and Dr. Edward Shanbrom, one of the inventors of the first clinical treatment for hemophilia 35 years ago, found that adding small amounts of citric acid compounds to blood plasma produced four times the level of Factor VIII and other crucial clotting proteins compared to current extraction methods.
"Treatment of hemophilia has relied on transfusing patients with clotting factors to raise their levels in the blood and prevent excessive bleeding," Shanbrom said. "But current methods of extracting the proteins from blood plasma don't produce enough clotting factor. New therapies involve going through the contortions of using recombinant DNA to produce proteins from Chinese hamster ovary cells and purifying them in mouse cancer cells. These therapies are prohibitively expensive and not any safer from contamination. Thus, we have an acute need for an inexpensive and safe way to produce hemophilia treatments."
Hemophilia is the oldest known genetic bleeding disorder and is marked by excessive bleeding, inadequate blood clotting and, in severe cases, irreversible joint damage and life-threatening hemorrhages. It almost always appears in men, though women can be carriers of the disease-causing mutation.
There are two types of the disease: Hemophilia A is the most common, affecting one in 5,000 men worldwide. It is caused by a mutation that prevents normal production in the body of the Factor VIII clotting protein. Hemophilia B is less common and is caused by low levels of another clotting protein, Factor IX. Both are treated with transfusions of clotting factors, either from human blood or from using new recombinant DNA techniques.
The researchers found that adding citric acid to the plasma before starting the production of clotting factors, a process known as cryoprecipitation, produced a yield of 97 percent of total plasma levels of Factor VIII, compared to about 25 percent of plasma levels for normal production. Other proteins important for clotting, such as fibrinogen and von Willebrand's Factor, also had yields of about 97 percent.
"A standard 250 milliliter unit of plasma yielded 10 times more clotting factor than what current extraction methods yield," Owens said. "We believe that citric acid seems to act as a 'primer,' allowing for more of these factors to be harvested from plasma. Citric acid not only helped produce higher levels of these factors, but also produced high levels of other proteins important in surgical procedures, such as fibrinogen, fibrin glue and sealant."
In addition to helping resolve shortages in clotting factor supplies, the researchers also are looking at ways to reduce contamination of transfused blood, including clotting factors. In the past decades, transfused blood has transmitted bacteria and viruses, including those causing AIDS and tuberculosis, to patients. Shanbrom, who also developed the first method of protecting blood from contamination, and the UCI researchers suspect that citric acid may aid in preventing contamination and infection from blood transfusions, because the acid is a potent antibiotic and is used to preserve foods and pharmaceuticals.
Owens and Shanbrom are now looking at ways to make their method, called "Super-Cryoprecipitate," commercially available and are exploring methods to ensure the safety of transfusions of clotting factors. One method under study involves pouring treated blood plasma into a column containing iodine, which may help prevent viral and bacterial infections.
Owens' and Shanbrom's colleagues include Dr. Thomas Cesario, dean of the College of Medicine, and Dr. Jose Ocariz, director of UCI Medical Center's Transfusion Service.
Media Contact
Andrew Porterfield
EurekAlert!
All latest news from the category: Health and Medicine
This subject area encompasses research and studies in the field of human medicine.
Among the wide-ranging list of topics covered here are anesthesiology, anatomy, surgery, human genetics, hygiene and environmental medicine, internal medicine, neurology, pharmacology, physiology, urology and dental medicine.
Back to home
Newest articles
Creating good friction: Pitt engineers aim to make floors less slippery
Swanson School collaborators Kurt Beschorner and Tevis Jacobs will use a NIOSH award to measure floor-surface topography and create a predictive model of friction. Friction is the resistance to motion…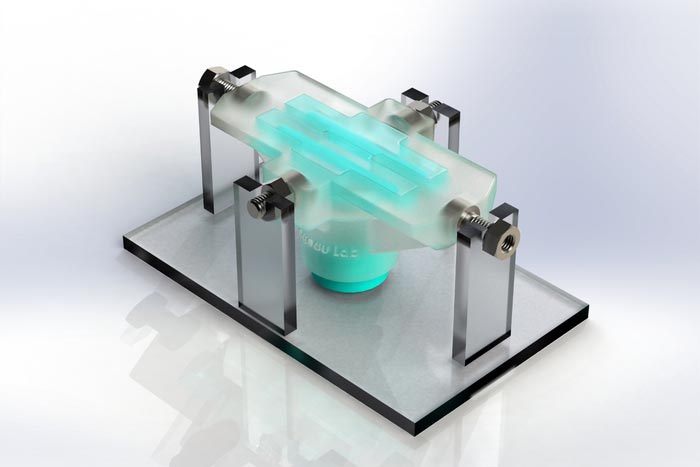 Synthetic tissue can repair hearts, muscles, and vocal cords
Scientists from McGill University develop new biomaterial for wound repair. Combining knowledge of chemistry, physics, biology, and engineering, scientists from McGill University develop a biomaterial tough enough to repair the…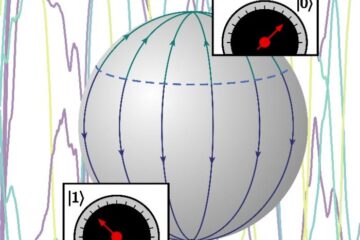 Constraining quantum measurement
The quantum world and our everyday world are very different places. In a publication that appeared as the "Editor's Suggestion" in Physical Review A this week, UvA physicists Jasper van…