Sleep and sedation controlled in same brain centre, say scientists
Undergoing anaesthesia may be more like falling asleep than we once thought, according to new research from Imperial College London and Harvard Medical School, USA.
Researchers report today in the journal Nature Neuroscience how two of the most widely used anaesthetics, pentobarbital and propofol induce sleep by mimicking the natural process of falling into a deep sleep.
Using behavioural studies and molecular imaging techniques in rats, the team of basic scientists and clinicians found that the sleep-inducing action of anaesthetics is localised to a small area of the brain, the tuberomammillary nucleus (TMN), part of the hypothalamic region that controls other fundamental processes such as breathing and temperature regulation.
The team showed that the anaesthetics produce their sedative effect by locking on to a specific type of neurotransmitter receptor in the TMN called GABA-A.
GABA-A receptors have an inhibitory action, hence when anaesthetic molecules bind to them they stop the nerve cells from sending electrical signals to other neurons.
"The sleep-inducing action of general anaesthetics occurs by hijacking one pathway in the brain responsible for promoting deep sleep," said Professor Nick Franks of Imperial College London.
"The TMN region of the brain is part of a key switching mechanism in the sleep/wake cycle. When stimulated, it sends excitatory signals to other parts of the brain telling the body to be awake. TMN neurons are pharmacologically inhibited by the negative action of the anaesthetics binding to the GABA-A receptor – leading to a sleep induced state," said Professor Franks.
"Although not all anaesthetics exert their sedative effect using GABA-A receptors, the research is significant because it indicates that the sleep-inducing effect of anaesthetics acts on specific areas of the brain," he added.
Professor Mervyn Maze, Head of the Department of Anaesthetics and Intensive Care at Imperial College London and senior author of the study said that their new understanding of how anaesthetics induce sleep could lead to new anaesthetics providing a better recovery for patients.
"Individuals need a prolonged period of deep sleep to gain its restorative benefits. Patients recovering from surgery and those in intensive care often suffer from sleep-deprivation. Our research might lead to the design of anaesthetics that mimic non-REM sleep more accurately, reducing post-operative fatigue," said Professor Maze.
The research was supported by the Medical Research Council (UK), the Westminster Medical Trust (UK) and the National Institutes of Health (USA).
All latest news from the category: Health and Medicine
This subject area encompasses research and studies in the field of human medicine.
Among the wide-ranging list of topics covered here are anesthesiology, anatomy, surgery, human genetics, hygiene and environmental medicine, internal medicine, neurology, pharmacology, physiology, urology and dental medicine.
Back to home
Newest articles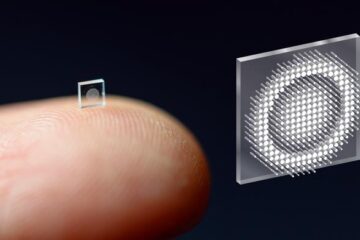 Researchers shrink camera to the size of a salt grain
Micro-sized cameras have great potential to spot problems in the human body and enable sensing for super-small robots, but past approaches captured fuzzy, distorted images with limited fields of view….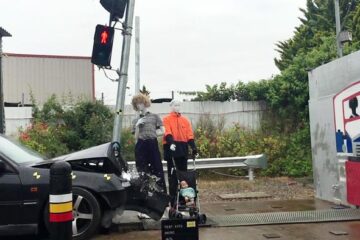 World-first product will be a lifesaving traffic stopper
Game-changing technology to design traffic lights that absorb kinetic energy, stopping them from crumpling when hit by a vehicle, will prevent thousands of fatalities and injuries each year and make…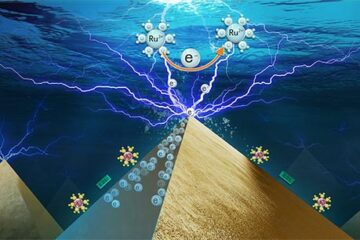 Scientists capture electron transfer image in electrocatalysis process
The involvement between electron transfer (ET) and catalytic reaction at electrocatalyst surface makes electrochemical process challenging to understand and control. How to experimentally determine ET process occurring at nanoscale is…