Study finds link between common neurological disorder and Alzheimer's disease
A new study by scientists at The Wistar Institute links the genes responsible for neurofibromatosis, a common neurological disorder, to a protein thought to play a role in Alzheimer's disease.
In establishing a connection between the two diseases, the research opens new lines of thinking for investigators studying both diseases, while also providing basic biological insights into vital cellular processes. A report on the study was published electronically on August 20 in the Journal of Biological Chemistry.
The protein shared by neurofibromatosis and Alzheimer's disease is kinesin-1, known to be pivotal to protein trafficking, which is the movement of various needed proteins from one part of a cell to another. Neurons are characterized by long arms called processes that extend away from the cell body, and under normal circumstances proteins move along a system of microtubules to reach all parts of the neuron. Problems with the internal transport of proteins can lead to neuronal malfunction and death.
"This protein, kinesin-1, is like a locomotive that pulls cargo throughout the cell," says Ramin Shiekhattar, Ph.D., an associate professor at The Wistar Institute and senior author on the study. "In neurons, it pulls its cargo down microtubules, which can be thought of like the rails for the locomotive. Kinesin-1 is vital for efficient protein trafficking within neurons and other cells, and it's of great interest to us to find it linked to the genes that cause neurofibromatosis."
The two genes linked to the disease are among the most commonly mutated genes in the entire human genome. The primary neurofibromatosis-related gene, called NF1, or neurofibromin, was identified in the early 1990s by Francis S. Collins, M.D., Ph.D., now director of the National Human Genome Research Institute. Another less common gene linked to the same disorder is called NF2, or merlin. Since the discovery of these genes, however, most aspects of their activity in the body and in neurofibromatosis have remained a mystery.
Neurofibromatosis is a common disorder, more prevalent than cystic fibrosis, muscular dystrophy, Huntington's disease, and Tay-Sachs disease combined. It can cause tumors along nerves throughout the body and can affect the development of non-nervous tissues such as bones and skin. The disease can also cause learning disabilities of differing severity. While most cases of neurofibromatosis are mild to moderate, it can lead to disfigurement, blindness, deafness, skeletal abnormalities, retardation, and tumors of the skin, spine, and brain.
In the current study, the Wistar researchers used the tools of biochemistry to identify distinct NF1- and NF2-containing protein complexes in the nucleus and the cytoplasm of cells. An analysis by mass spectrometry of the nuclear complex revealed four subunits, one of which was kinesin-1.
"Kinesin-1 is the real engine of this protein complex," Shiekhattar says.
Unrelated recent studies have also shown that kinesin-1 interacts with a protein called amyloid precursor protein, of APP, which has been implicated in Alzheimer's disease, a major cause of dementia in older people.
"If kinesin-1 is the locomotive, then APP's role appears to be to hook the cargo to the locomotive," Shiekhattar explains. "Finding kinesin-1 in protein complexes that also contain NF1 and NF2 clearly ties neurofibromatosis and Alzheimer's disease to a common cellular pathway."
The lead author on the Journal of Biological Chemistry study is Mohamed-Ali Hakimi, Ph.D., at The Wistar Institute. Wistar professor David W. Speicher, Ph.D., collaborated on the study. This research was supported by grants from National Institutes of Health.
The Wistar Institute is an independent nonprofit biomedical research institution dedicated to discovering the causes and cures for major diseases, including cancer, cardiovascular disease, autoimmune disorders, and infectious diseases. Founded in 1892 as the first institution of its kind in the nation, The Wistar Institute today is a National Cancer Institute-designated Cancer Center – one of only eight focused on basic research. Discoveries at Wistar have led to the development of vaccines for such diseases as rabies and rubella, the identification of genes associated with breast, lung, and prostate cancer, and the development of monoclonal antibodies and other significant research technologies and tools.
Media Contact
Franklin Hoke
EurekAlert!
All latest news from the category: Health and Medicine
This subject area encompasses research and studies in the field of human medicine.
Among the wide-ranging list of topics covered here are anesthesiology, anatomy, surgery, human genetics, hygiene and environmental medicine, internal medicine, neurology, pharmacology, physiology, urology and dental medicine.
Back to home
Newest articles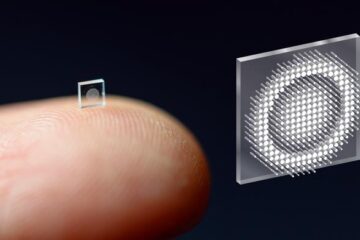 Researchers shrink camera to the size of a salt grain
Micro-sized cameras have great potential to spot problems in the human body and enable sensing for super-small robots, but past approaches captured fuzzy, distorted images with limited fields of view….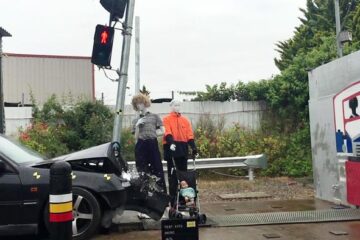 World-first product will be a lifesaving traffic stopper
Game-changing technology to design traffic lights that absorb kinetic energy, stopping them from crumpling when hit by a vehicle, will prevent thousands of fatalities and injuries each year and make…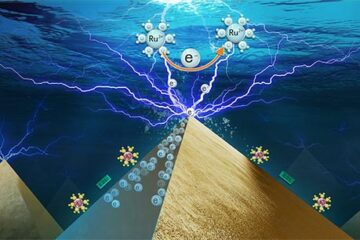 Scientists capture electron transfer image in electrocatalysis process
The involvement between electron transfer (ET) and catalytic reaction at electrocatalyst surface makes electrochemical process challenging to understand and control. How to experimentally determine ET process occurring at nanoscale is…