Marijuana-derived compound targets pain, inflammation
Researchers are developing a marijuana-derived synthetic compound to relieve pain and inflammation without the mood-altering side effects associated with other marijuana based drugs.
They say the compound could improve treatment of a variety of conditions, inctluding chronic pain, arthritis and multiple sclerosis. Their findings were presented at the 224th national meeting of the American Chemical Society, the world's largest scientific society.
The compound, called ajulemic acid, has produced encouraging results in animal studies of pain and inflammation. It is undergoing tests in a group of people with chronic pain and could be available by prescription within two to three years, the researchers say.
"We believe that [the compound] will replace aspirin and similar drugs in most applications primarily because of a lack of toxic side effects," says Sumner Burstein, Ph.D., lead investigator in the study and a professor in the department of biochemistry and molecular pharmacology at the University of Massachusetts Medical School in Worcester. "The indications so far are that it's safe and effective," he added.
At a safety trial of the compound conducted in France last year among 15 healthy volunteers, no clinically adverse events were reported, including gastrointestinal ulcers, which have been associated with other non-steroidal anti-inflammatory compounds such as aspirin and ibuprofen. No mood-altering effects were reported, Burstein said.
Ajulemic acid is being tested in Germany among a group of 21 patients with chronic severe pain. Results are not yet available.
In animal tests, the compound was 10 to 50 times more potent as a pain-killer than delta-9-tetrahydrocannabinol (THC), the main mood-altering ingredient of marijuana. Laboratory studies indicate that the compound, a synthetic derivative of THC, is more potent than aspirin and ibuprofen, says Burstein.
In rodent models of rheumatoid arthritis, the compound prevented joint damage associated with the disease. It could be a promising alternative to current drugs used to treat arthritis, such as COX-2 inhibitors, the researcher says. These compounds have been linked to adverse side effects, including heart attacks and stroke.
Tests of multiple sclerosis (MS) in rats have shown that the drug relieves muscle stiffness (spasticity) associated with the disease, just as natural marijuana has been shown to have a similar effect. Human studies of the drug's effect on MS are planned.
Other evidence suggests the compound could slow the spread of cancer cells and prolong survival in mice with brain tumors. The U.S. Army is evaluating it as a topical drug to relieve the blistering effects of sulfur mustard gas.
How it works is still under investigation. The compound appears to suppress chemical mediators, such as prostaglandins and cytokines, which are known to cause inflammation, the researcher says.
With an increasing number of medically beneficial compounds being found in marijuana, researchers have been searching for years for ways to utilize these compounds therapeutically without its associated "high." They have had little success, until now.
Marinol®, the only FDA-approved, marijuana-derived drug, is available by prescription as an appetite stimulant for AIDS patients and for fighting nausea associated with cancer chemotherapy. But this drug, which is also a synthetic derivative of THC, has been reported to cause a "high" in some patients.
"Some people want the high," admits Burstein. "But the medical community wants efficacy without this effect."
The original discovery of ajulemic acid was supported by the National Institute on Drug Abuse. Indevus Pharmaceuticals, based in Lexington, Mass., is developing the drug itself under the name CT-3. Burstein owns patents on ajulemic acid.
The poster on this research, MEDI 333, will be presented at 9:00 a.m., Wednesday, Aug. 21, at the Hynes Convention Center, Hall B, during a general poster session.
Sumner H. Burstein, Ph.D., is a professor in the department of biochemistry and molecular pharmacology at the University of Massachusetts Medical School in Worcester, Mass.
— Mark T. Sampson
Media Contact
Charmayne Marsh
EurekAlert!
All latest news from the category: Health and Medicine
This subject area encompasses research and studies in the field of human medicine.
Among the wide-ranging list of topics covered here are anesthesiology, anatomy, surgery, human genetics, hygiene and environmental medicine, internal medicine, neurology, pharmacology, physiology, urology and dental medicine.
Back to home
Newest articles
Creating good friction: Pitt engineers aim to make floors less slippery
Swanson School collaborators Kurt Beschorner and Tevis Jacobs will use a NIOSH award to measure floor-surface topography and create a predictive model of friction. Friction is the resistance to motion…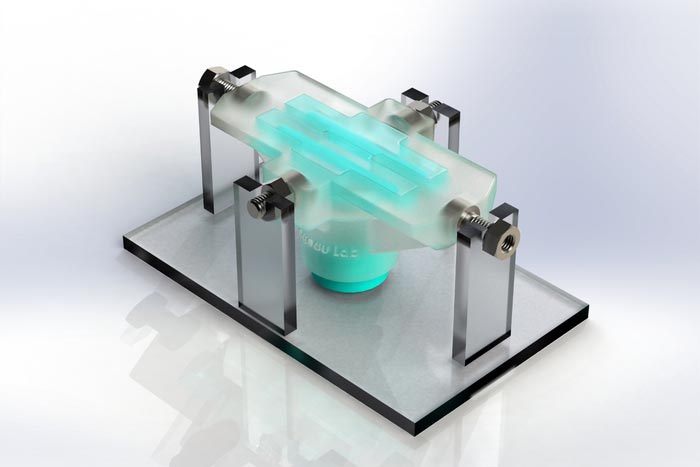 Synthetic tissue can repair hearts, muscles, and vocal cords
Scientists from McGill University develop new biomaterial for wound repair. Combining knowledge of chemistry, physics, biology, and engineering, scientists from McGill University develop a biomaterial tough enough to repair the…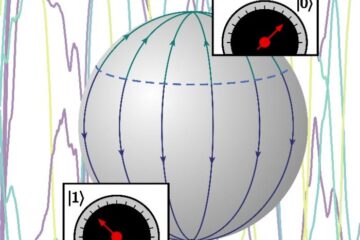 Constraining quantum measurement
The quantum world and our everyday world are very different places. In a publication that appeared as the "Editor's Suggestion" in Physical Review A this week, UvA physicists Jasper van…