Promising multi-strain HIV vaccine candidate emerges
AIDS researchers have developed a candidate vaccine strategy that, for the first time, demonstrates an ability to elicit antibodies that block the infection of multiple HIV virus strains — an elusive scientific goal that has been pursued for a decade.
The candidate vaccine – still early in developmental stages at the Institute of Human Virology (IHV) — is described in a report to appear during the week of Aug. 19-23 in the U.S. Proceedings in the National Academy of Sciences (PNAS). It is authored by Drs. Timothy Fouts, Anthony Devico, and colleagues at the IHV, a center of the University of Maryland Biotechnology Institute and affiliated with the University of Maryland Medical Center, and Dr. Ranajit Pal and colleagues at Advanced BioScience Laboratories, Inc. (ABL) in Kensington, Md.
One of the major challenges in developing an effective AIDS vaccine has long been the fact that the virus that causes AIDS, much like the influenza virus, exists as multiple strains that present many different faces to the immune system, say the authors. The surface of the AIDS virus, HIV, is coated with a protein called gp120 that has chemical features that vary from strain to strain. It has been difficult for researchers to find a single vaccine component that is able to generate antibodies that recognize the many forms of gp120 that exist in nature.
The IHV/ABL research team approached the problem by recognizing that all gp120 molecules have a shared characteristic that allows all HIV strains to bind a molecule on human target cells called CD4. Importantly, once gp120 forms a complex with CD4, it undergoes structural and chemical changes that reveal features shared by all HIV strains.
Taking advantage of this knowledge, the team produced artificial gp120-CD4 complexes that were chemically treated in order to glue or "crosslink" them together. The complexes were then used to generate antibodies in small animals and monkeys.
"The gp120-CD4 complex has shown a consistent ability to generate antibodies that neutralize a wide range of HIV-1 isolates," says Dr. Devico, assistant professor, IHV. "The preliminary findings indicate the gp120-CD4 complex might serve as a useful model for HIV vaccine development," he adds.
Long the hope of AIDS researchers, it now appears that developing a single HIV vaccine for multiple viruses is indeed an increasingly realistic endeavor, according to IHV Director Dr. Robert C. Gallo.
"This is one of the more exciting findings that I have witnessed in HIV/AIDS research since the early days when it seemed scientific advances were announced regularly," says Dr. Gallo, who is also co-discover of the AIDS virus.
"From the beginning of the field of HIV/AIDS research, the most important goal was to develop a vaccine that prevents virus infection," says Dr. Gallo. "The difficulties have been many, spanning close to two decades. But this has the potential to bring us a major step forward in that ultimate quest. At the Institute of Human Virology, we will make this our prime effort."
The timing couldn't be more critical, he says.
"HIV/AIDS has overcome the 1918 influenza pandemic and bubonic plague of the 14th century to become the worst epidemic and deadliest disease in medical history," comments Dr. George Lewis, director of the IHV's Division of Vaccine Development. "Twenty-five million persons have died worldwide, another 40 million are infected and the numbers are rapidly escalating second to second, he explains.
"While advances in therapeutics are helping many with the disease live longer and healthier lives," Lewis adds, "most of the world lacks theses resources and our best bet to stop the AIDS epidemic is a vaccine. We hope this will become an effective tool toward that global goal."
Though designed as a preventative vaccine, the complex might also be useful as a therapeutic vaccine, say the authors. The gp120-CD4 complex will continue to be evaluated with regard to safety and immunogenicity within the next two years should precede into Phase I clinical trials, according to Dr. Gallo.
Media Contact
Gwen Fariss Newman
EurekAlert!
All latest news from the category: Health and Medicine
This subject area encompasses research and studies in the field of human medicine.
Among the wide-ranging list of topics covered here are anesthesiology, anatomy, surgery, human genetics, hygiene and environmental medicine, internal medicine, neurology, pharmacology, physiology, urology and dental medicine.
Back to home
Newest articles
Creating good friction: Pitt engineers aim to make floors less slippery
Swanson School collaborators Kurt Beschorner and Tevis Jacobs will use a NIOSH award to measure floor-surface topography and create a predictive model of friction. Friction is the resistance to motion…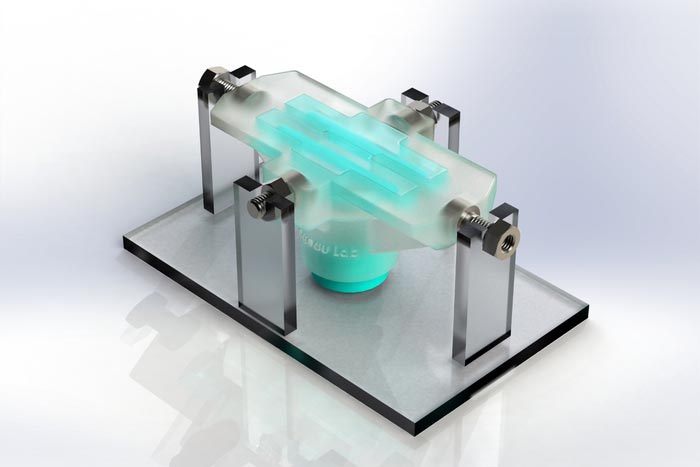 Synthetic tissue can repair hearts, muscles, and vocal cords
Scientists from McGill University develop new biomaterial for wound repair. Combining knowledge of chemistry, physics, biology, and engineering, scientists from McGill University develop a biomaterial tough enough to repair the…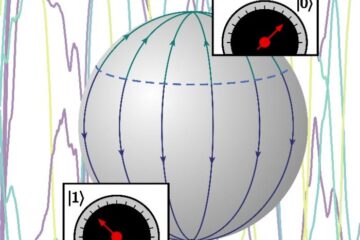 Constraining quantum measurement
The quantum world and our everyday world are very different places. In a publication that appeared as the "Editor's Suggestion" in Physical Review A this week, UvA physicists Jasper van…