It`s good to talk: new multidiciplinary journal aims to improve communication between researchers
Although there has been an intensive research effort focused on diseases caused by kinetoplastid parasites, there has been little success in developing effective ways of treating them. The launch of the online journal Kinetoplastid Biology and Disease represents the practical first step in tackling some of the communication difficulties that face those concerned with the eradication of kinetoplastid parasites that cause diseases like sleeping sickness, Chargas disease and Leishmaniasis.
Kinetoplastid parasites affect millions of people in the developing world every year. They are responsible for a range of diseases that infect humans, animals and plants, adversely affecting human health and agricultural development in less developed countries. In sub-Saharan Africa there is currently an epidemic of sleeping sickness, and in some regions, it is a more serious threat to public health than HIV/AIDS. Leishmaniasis threatens 350 million people in 88 countries around the world, whilst Chagas disease is the leading cause of infectious cardiomyopathy in the world.
Analysis of kinetoplastid research literature from the last 35 years shows that 25,000 articles were published, however, during this period there has been little success in developing therapeutics, prophylactics or even cheap effective diagnostics. This is caused in part by poor communication between the different groups of people who investigate the disease.
Those working on human disease publish in medical journals, whilst those working on the organisms themselves publish in basic science journals, those in veterinary disease publish in distinct veterinary journals and those in epidemiology and public health also have their own journals. The result of this fragmentation of the research literature is that each discipline is largely ignorant of advances of the others, progress is impeded, and similar studies are often reproduced.
Kinetoplastid Biology and Disease aims to become a focus for the whole kinetoplastid research community. The journal publishes peer-reviewed papers, which are freely available to anyone with a networked computer. This is critical, since most scientific journals are expensive and so may not be accessible to researchers, clinicians, and field researchers working in developing countries affected by kinetoplastid diseases. Moreover, the editors hope that multidisciplinary approach of the journal will keep all those working on Kinetoplastida, and the diseases they cause, informed of the latest research developments, be they in biology, medicine or veterinary science.
The first issue of Kinetoplastid Biology and Disease is published by BioMed Central and is freely available from http://www.kinetoplastids.com. BioMed Central http://www.biomedcentral.com, an independent online publishing house committed to providing immediate free access to the peer-reviewed biological and medical research it publishes. This commitment is based on the view that open access to research is essential to the rapid and efficient communication of science. In addition to open-access original research, BioMed Central also publishes reviews, abstracts and subscription-based content.
Selected articles from the first issue
Editorial
Combating kinetoplastid diseases
Alberto Davila, Kevin Tyler
Kinetoplastid Biology and Disease 2002, 1: 6
Full Text: http://www.kinetoplastids.com/content/1/1/6
The Editors-in-Chief explain how this new journal will help tackle some of the communication difficulties that face those concerned with the eradication of Kinetoplastid diseases.
Review
What can we hope to gain for trypanosomiasis control from molecular studies on tsetse biology ?
Serap Aksoy, Zhengrong Hao, Patricia M Strickler
Kinetoplastid Biology and Disease 2002, 1: 4 (6 June 2002)
Full Text: http://www.kinetoplastids.com/content/1/1/4
This review calls for more research effort put into understanding the biology of tsetse flies, the main vector for trypanosomiasis (sleeping sickness) to help create new vector control strategies – large scale efficient way of combating these diseases.
Review
From the cell biology to the development of new chemotherapeutic approaches against trypanosomatids: dreams and reality
Wanderley de Souza
Kinetoplastid Biology and Disease 2002, 1: 3
Full Text: http://www.kinetoplastids.com/content/1/1/2
Discussion of the applicability of cell biology knowledge on trypanosomatids to produce new therapeutics.
Original Research
PCR identification of Trypanosoma lewisi, a common parasite of laboratory rats
Marc Desquesnes, Sophie Ravel, Gerard Cuny
Kinetoplastid Biology and Disease 2002, 1: 2 (29 May 2002)
Full Text: http://www.kinetoplastids.com/content/1/1/2
Identifies a PCR primer set to allow for the diagnosis of Trypanosoma (Herpetosoma) lewisi in rats. As part of a research project aimed at developing primers for the detection and identification of livestock trypanosomes.
Media Contact
Gordon Fletcher
BioMed Central
All latest news from the category: Health and Medicine
This subject area encompasses research and studies in the field of human medicine.
Among the wide-ranging list of topics covered here are anesthesiology, anatomy, surgery, human genetics, hygiene and environmental medicine, internal medicine, neurology, pharmacology, physiology, urology and dental medicine.
Back to home
Newest articles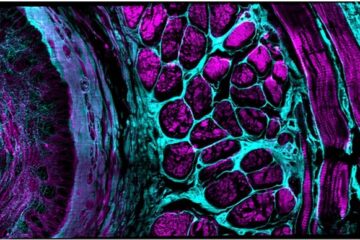 Enhancing the workhorse
Artificial intelligence, hardware innovations boost confocal microscope's performance. Since artificial intelligence pioneer Marvin Minsky patented the principle of confocal microscopy in 1957, it has become the workhorse standard in life…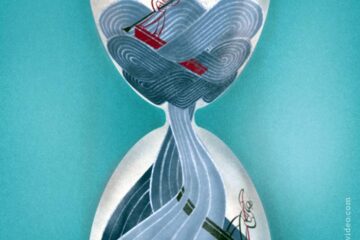 In the quantum realm, not even time flows as you might expect
New study shows the boundary between time moving forward and backward may blur in quantum mechanics. A team of physicists at the Universities of Bristol, Vienna, the Balearic Islands and…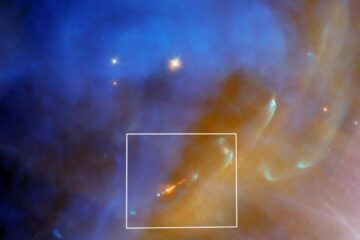 Hubble Spots a Swift Stellar Jet in Running Man Nebula
A jet from a newly formed star flares into the shining depths of reflection nebula NGC 1977 in this Hubble image. The jet (the orange object at the bottom center…