New broccoli compound appears promising against breast cancer
In the future, a "broccoli-pill" a day may help keep breast cancer at bay. Researchers have developed a new compound, designed from a known anticancer agent found in broccoli, that shows promise as a breast cancer preventive.
Apparently less toxic than its natural counterpart, the compound could be marketed for cancer prevention, the researchers say. Their findings were described at the 224th national meeting of the American Chemical Society, the world's largest scientific society.
Tests in animals have shown encouraging results, but no human studies have been done. If tests confirm the findings, the compound could be developed into a once-a-day pill or vitamin component for cancer prevention and perhaps be on the market in seven to ten years, the researchers say.
"It may be easier to take a cancer-prevention pill once a day rather than rely on massive quantities of fruits and vegetables," says Jerry Kosmeder, Ph.D., research assistant professor at the University of Illinois at Chicago and an investigator in the study.
Called oxomate, the synthetic compound works like its natural counterpart, sulforaphane, which was recently identified as a cancer-preventive agent in broccoli and other cruciferous vegetables (such as cabbage and Brussels sprouts). Both compounds boost the body's production of phase II enzymes, which can detoxify cancer-causing chemicals and reduce cancer risk.
But the natural broccoli compound, sulforaphane, can be toxic in high doses, warns Kosmeder. He cites laboratory studies in which the compound, above certain levels, killed cultured animal cells. It is also difficult and expensive to synthesize. These factors make sulforaphane a poor candidate for drug development, he said.
Kosmeder designed oxomate to be less toxic than its parent compound by removing the chemical components that appear to be responsible for this toxicity. In tests on cultured liver cells, oxomate was seven times less toxic than sulforaphane, the researcher said. The synthetic compound is also cheaper and easier to produce, he added.
In tests on female rats, those that were fed oxomate after exposure to cancer-inducing chemicals had up to a 50 percent reduction in the number of breast tumors compared to rats that did not receive the compound, said Kosmeder.
After the initial discovery of sulforaphane as a broccoli component (by researchers at Johns Hopkins University in Baltimore), consumers have been urged to eat more of the vegetable and its close relatives to obtain its cancer-fighting benefit. For those who don't like to eat the familiar green stalks and their bushy flowerets, consumers have a growing number of dietary options, including sprouts, teas and tablets made from natural concentrates.
Kosmeder believes that these variations present a dosing challenge, as not all broccoli-derived products contain the same amount of sulforaphane. This is due to variations in the vegetable's processing, growing conditions and strain, he said.
"Oxomate would give you a definitive benefit; you'd know exactly how much you're getting everyday, its exact benefit and risk," the researcher says.
Oxomate could be taken along with other cancer preventive agents, including nutrients and drugs, in an effort to maximize protection, he said.
Tamoxifen is currently the only FDA approved drug for breast cancer prevention in high-risk women. It works by a different mechanism from oxomate's. Tamoxifen helps a woman who has estrogen-dependent tumors, but may not help those with non-estrogen-dependent tumors, says Kosmeder. A drug based on oxomate would help prevent cancer formation regardless of whether the tumor is estrogen-dependent or non-estrogen-dependent, he says.
If subsequent tests for preventing other types of cancer prove effective, then oxomate might be useful for anyone who is at increased risk of cancer due to exposure to cancer-causing agents, according to Kosmeder. The drug would be particularly beneficial for those at highest risk, such as smokers, he says.
Consumers are still urged to continue eating healthful amounts of fruits and vegetables and to reduce their exposure to cancer risk factors, such as smoking, the researcher says.
Kosmeder conducted his oxomate studies as part of a research team headed by John M. Pezzuto, Ph.D., head of the department of medicinal chemistry and pharmacognosy at the university and deputy director of its Cancer Center.
The National Cancer Institute provided funding for this study.
The poster on this research, MEDI 98, will be presented at 8:00 p.m., Sunday, Aug. 18, at the Hynes Convention Center, Hall B, during a general poster session, and at 8:00 p.m., Monday, Aug. 19, at the Hynes Convention Center, Hall B, during Sci-Mix).
Jerry Kosmeder, Ph.D., is a research assistant professor in department of medicinal chemistry and pharmacognosy at the University of Illinois at Chicago.
John M. Pezzuto, Ph.D., is head of the department of medicinal chemistry and pharmacognosy at the University of Illinois at Chicago. He is also deputy director of the university's Cancer Center.
Media Contact
Charmayne Marsh
EurekAlert!
All latest news from the category: Health and Medicine
This subject area encompasses research and studies in the field of human medicine.
Among the wide-ranging list of topics covered here are anesthesiology, anatomy, surgery, human genetics, hygiene and environmental medicine, internal medicine, neurology, pharmacology, physiology, urology and dental medicine.
Back to home
Newest articles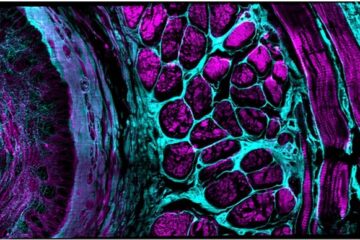 Enhancing the workhorse
Artificial intelligence, hardware innovations boost confocal microscope's performance. Since artificial intelligence pioneer Marvin Minsky patented the principle of confocal microscopy in 1957, it has become the workhorse standard in life…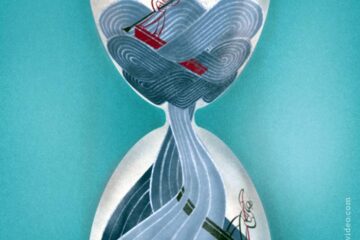 In the quantum realm, not even time flows as you might expect
New study shows the boundary between time moving forward and backward may blur in quantum mechanics. A team of physicists at the Universities of Bristol, Vienna, the Balearic Islands and…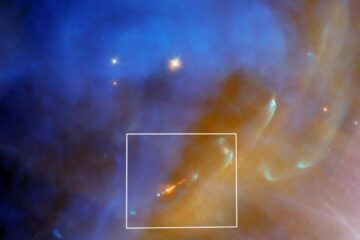 Hubble Spots a Swift Stellar Jet in Running Man Nebula
A jet from a newly formed star flares into the shining depths of reflection nebula NGC 1977 in this Hubble image. The jet (the orange object at the bottom center…