New approach by Cornell researcher could enable treatment of some cancers with retinoic acid with little or no side effects
For some time doctors have been using a vitamin A derivative, retinoic acid (RA), to treat several cancers, particularly prostate cancer and leukemia, and they are now experimenting with the drug to treat breast cancer. The great drawback to RA, however, is that it requires high levels of the medication in order to turn genes "on" and "off," often triggering devastating and potentially fatal side effects.
Now, a Cornell University biochemist has learned how to make tumor cells up to 1,000 times more sensitive to RA so that much smaller doses would be required to flick the "on" and "off" switch (a process known as the induction of gene expression).
"This novel strategy for regulating the anticarcinogenic activity of retinoic acid has potential not only for treating tumors but also, perhaps, for protecting high-risk patients preventively," says Noa Noy, a professor of nutritional sciences at Cornell. "We have discovered that a naturally occurring protein in the cell can dramatically enhance the ability of RA to inhibit the proliferation of breast cancer cells, so that much less RA — perhaps even the amount naturally present in the body — is required to suppress tumor development."
The new findings are described in two recent articles in Molecular and Cellular Biology (April and July 2002).
RA belongs to a class of compounds known as retinoids that play key roles in regulating gene transcription and, therefore, govern multiple functions in the body, such as cell division and differentiation, immune response and embryonic development. They also control the development and spread of cancer cells, and some, including RA, can inhibit tumor growth by preventing cancer cell proliferation. Retinoids are now in clinical trials for treatment of head, neck and breast cancers, as well as for diabetes, arteriosclerosis and emphysema.
In the body, RA activates a protein in cells known as retinoic acid receptor (RAR) that binds to certain DNA sequences and turns target genes on or off. A typical treatment with RA seeks to activate RAR in order to switch on favorable genes. However, at pharmacological doses, RA and other retinoids are highly toxic. Moreover, cancer patients frequently become resistant to RA therapy over time.
Noy decided to take a different approach by seeking to understand how the gene-transcription activity of RA is regulated by two proteins called cellular retinoic acid-binding proteins (CRABP-I and CRABP-II). These proteins were identified decades ago, but their exact functions remained obscure.
"We have found that as soon as RA binds to CRABP-II, the protein rapidly moves into the cell nucleus, unlike CRABP-I, which keeps RA out of the nucleus. Once in the nucleus, CRABP-II binds to RAR and channels RA to it, thereby activating the transcription factor to turn genes on or off," explains Noy.
Noy has found that CRABP-II greatly enhances the transcriptional activity of retinoic acid receptors by directly targeting RA to them. Therefore, she has been working on introducing CRABP-II to cells to treat cancer. She is looking into patenting her approaches.
Noy also has indications that CRABP-II can slow tumor growth in the presence of very small amounts of RA. In new, as yet unpublished, research, Noy — in collaboration with nutritional sciences colleague Danny Manor, and Rodney Page and Alexander Nikitin of Cornell's College of Veterinary Medicine — studied the effectiveness of CRABP-II in mice with cancer. When tumors in the mice reached half a centimeter, one group received injections of a virus that expressed CRABP-II in the tumors.
"The rate of growth of tumors in the mice that received CRABP-II was dramatically slower," says Noy. "The implication here is that we may not even need to administer RA to treat tumors, but can make use of the RA already present in the body and use CRABP-II to sensitize the tumor to it," she observes.
Noy hopes to perfect the technique so that researchers can develop an approach to introduce CRABP-II in specific tissues and thereby influence target-gene expression.
The research was supported, in part, by the National Institutes of Health, the Swiss National Science Foundation and the Novartis Foundation.
Media Contact
Susan S. Lang
EurekAlert!
All latest news from the category: Health and Medicine
This subject area encompasses research and studies in the field of human medicine.
Among the wide-ranging list of topics covered here are anesthesiology, anatomy, surgery, human genetics, hygiene and environmental medicine, internal medicine, neurology, pharmacology, physiology, urology and dental medicine.
Back to home
Newest articles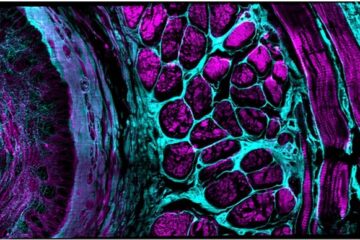 Enhancing the workhorse
Artificial intelligence, hardware innovations boost confocal microscope's performance. Since artificial intelligence pioneer Marvin Minsky patented the principle of confocal microscopy in 1957, it has become the workhorse standard in life…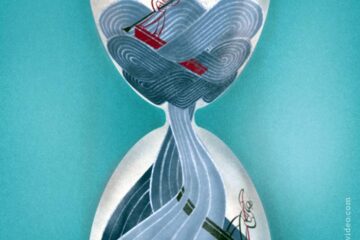 In the quantum realm, not even time flows as you might expect
New study shows the boundary between time moving forward and backward may blur in quantum mechanics. A team of physicists at the Universities of Bristol, Vienna, the Balearic Islands and…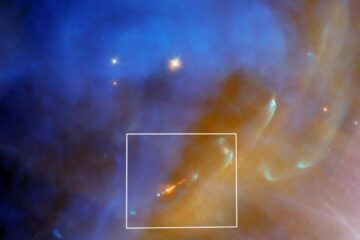 Hubble Spots a Swift Stellar Jet in Running Man Nebula
A jet from a newly formed star flares into the shining depths of reflection nebula NGC 1977 in this Hubble image. The jet (the orange object at the bottom center…