UCSD Study Shows Increased Transmission Of Drug-Resistant HIV Infection
An increase in the transmission rate of drug-resistant human immunodeficiency virus (HIV), now affecting as many as one in five newly infected persons, has been discovered by researchers at the University of California, San Diego (UCSD) School of Medicine.
In a five-year, multi-center study of more than 300 patients in 10 North American cities, the investigators found that the transmission rate of drug-resistant HIV had more than doubled, resulting in impaired patient-response once anti-retroviral therapy was provided. The results are published in the August 8, 2002 issue of the New England Journal of Medicine.
According to lead author Susan Little, M.D., UCSD assistant professor of medicine, and senior author Douglas Richman, M.D., UCSD professor of medicine, resistance was noted in persons on single-drug therapy as well as those receiving potent multi-drug treatment.
"This points to the importance of routine drug-resistance tests for newly infected patients so that the most effective first-line treatment program can be initiated," said Richman, who is director of the UCSD AIDS Research Institute and the Research Center for AIDS and HIV Infection at the Veterans Affairs (VA) San Diego Health Care System.
Although past studies had estimated the transmission of drug-resistant HIV at 1 to 11 percent of newly infected patients, the new findings show the prevalence of viral mutations associated with resistance increased from 8.0 percent between 1995-98 to 22.7 percent during 1999-2000.
From May 1995 through June 2000, 377 individuals with primary HIV infection who had not yet received treatment were recruited for the study. Study subjects were predominantly non-Hispanic white men whose risk factor for HIV infection was unprotected sex with men, a group in which HIV drug resistance appears to be most prevalent, the researchers said.
Pre-treatment blood samples were analyzed to determine clinical resistance to 15 currently approved HIV drugs. In addition, the blood samples were analyzed for resistance to multi-drug regimens.
Response to treatment was then measured in 202 of the patients. Investigators looked at the length of time to viral suppression and/or the time to virologic failure, when treatment was no longer effective. Although viral suppression was demonstrated by week 24 of therapy in all but one patient, the median time to suppression was 56 days for those without the drug-resistant strain and 88 days for those with the drug-resistant form of the virus. The time to virologic failure was significantly shorter among those with drug-resistance.
In research results presented by Richman in December 2001 at the American Society for Microbiology, it was noted that more than three-quarters of HIV patients with a measurable viral load who are receiving care in the United States carry strains of the virus that are resistant to drug therapy.
In the current New England Journal of Medicine article, Little, Richman and their team said that "increases in the prevalence of drug-resistant virus among patients with established HIV infection may be associated with more frequent transmission of drug-resistant virus to newly infected persons in their community."
The authors also noted that "in both the developed and developing worlds, the treatment strategies for patients newly infected with HIV should take into account the prevalence of transmitted drug resistance."
The study was funded by the National Institutes of Health. In addition to Little and Richman, authors were Sarah Holte, Ph.D., Fred Hutchinson Cancer Research Center, and Ann C. Collier, M.D., University of Washington; Jean-Pierre Routy, M.D., McGill University Health Center, Montreal; Eric S. Daar, M.D., UCLA Medical Center; Marty Markowitz, M.D., Aaron Diamond AIDS Research Center, New York; Richard A. Koup, M.D., Vaccine Research Center, National Institutes of Health; John W. Mellors, M.D., University of Pittsburgh School of Medicine; Elizabeth Connick, M.D., University of Colorado Health Sciences Center; Brian Conway, M.D., University of British Columbia, Vancouver; Michael Kilby, M.D., University of Alabama, Birmingham; and Jeannette M. Whitcomb, Ph.D., and Nicholas S. Hellmann, M.D., ViroLogic, South San Francisco.
Media Contact:
Sue Pondrom
619-543-6164
spondrom@ucsd.edu
All latest news from the category: Health and Medicine
This subject area encompasses research and studies in the field of human medicine.
Among the wide-ranging list of topics covered here are anesthesiology, anatomy, surgery, human genetics, hygiene and environmental medicine, internal medicine, neurology, pharmacology, physiology, urology and dental medicine.
Back to home
Newest articles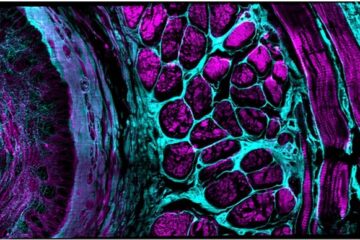 Enhancing the workhorse
Artificial intelligence, hardware innovations boost confocal microscope's performance. Since artificial intelligence pioneer Marvin Minsky patented the principle of confocal microscopy in 1957, it has become the workhorse standard in life…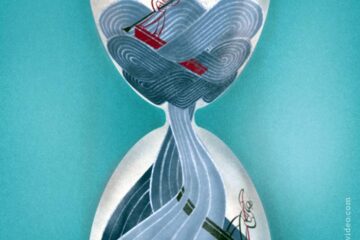 In the quantum realm, not even time flows as you might expect
New study shows the boundary between time moving forward and backward may blur in quantum mechanics. A team of physicists at the Universities of Bristol, Vienna, the Balearic Islands and…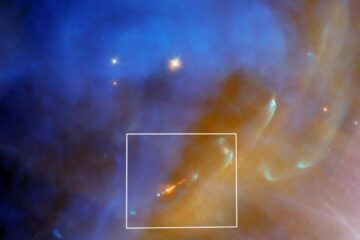 Hubble Spots a Swift Stellar Jet in Running Man Nebula
A jet from a newly formed star flares into the shining depths of reflection nebula NGC 1977 in this Hubble image. The jet (the orange object at the bottom center…