One gene, two eye diseases?
New macular degeneration link found
Scientists at the University of Michigan Kellogg Eye Center have come a step closer to understanding the genetics of macular degeneration, a disease of the retina that affects 13 million Americans, and causes the loss of central vision.
Research scientist Radha Ayyagari, Ph.D., has found that a gene associated with one retinal disease, retinitis pigmentosa, also causes a form of macular degeneration. In the August issue of Genomics, Ayyagari reports that the gene RPGR has a direct link to a form of early-onset macular degeneration that primarily affects males.
The finding is important because it will ultimately help scientists understand how macular degeneration progresses, and it raises an intriguing question: How can a single gene cause two very different eye diseases, each affecting a different segment of vision?
Ayyagari's study marks the first time any scientist has mapped a macular degeneration gene to the X chromosome.
Macular degeneration causes the loss of central vision that is needed for such activities as reading and driving. The peripheral or side vision is generally not affected. Retinitis pigmentosa (RP) first affects peripheral and night vision and eventually leads to total blindness. There is no cure for either disease.
"Our latest findings are exciting because they will help scientists understand how this gene works and how a single mutation causes macular degeneration," says Ayyagari. She observes that other scientists, including Kellogg's Anand Swaroop, Ph.D., have studied RPGR extensively and have discovered a large number of mutations that lead to retinal diseases, including RP.
Now, with the new discovery, researchers may gain a more complete understanding of the mechanisms that protect or destroy central and peripheral vision.
Ayyagari discovered the gene's role in macular degeneration in her study of ten males, all from the same family, who had the early-onset form of the disease. Only one of the ten had some damage to peripheral vision (in addition to having macular degeneration) that is associated with RP. The men were affected at an early age–as teens or young adults–rather than at the typical age of 60 or older.
According to Ayyagari, "As we learn more about early-onset macular degeneration, we are certain to understand more about age-related macular degeneration." She explains that by studying the course of the disease in families with different ages of onset, researchers may find common features or genetic clues that apply to both forms of macular degeneration.
Ayyagari notes that the patients in the study had a form of macular degeneration that is similar to the most prevalent form of the disease: dry age-related macular degeneration.
The Kellogg scientist also describes the form of macular degeneration in the study as X-linked, meaning the gene is carried on the X chromosome. Because men have only one X chromosome (paired with a Y), they have a 50 percent chance of inheriting any such mutation carried by their mothers. Because women have two X chromosomes, one defective gene is not sufficient to cause the disease; instead women serve as carriers, passing the bad gene to sons, who then may develop macular degeneration.
In the Kellogg study, twelve female family members known to carry the RPGR gene were examined. None of the women had any abnormal loss of visual acuity. Ayyagari points out that not all forms of macular degeneration are X-linked; in the general population women are as likely as men to be affected.
The study also revealed that the mutation for macular degeneration in the RPGR gene may have one of two characteristics: the defective gene may be shorter than the healthy gene, or it may generate an entirely new protein.
Ayyagari's next steps are to learn more about the nature of the mutation, and then to design studies that could one day lead to treatments for macular degeneration. For example, if the gene is found to create a new protein, scientists could look for ways to block it from interfering with other proteins in the retina, or, alternatively, to promote the action of necessary proteins.
Ayyagari is the primary author of the paper published in Genomics. Among the other authors is Paul A. Sieving, M.D., Ph.D., Director of the National Eye Institute (NEI). Before his appointment to the NEI, Sieving was a physician and researcher at the U-M Kellogg Eye Center. For the study, he characterized the clinical characteristics of the family over a ten-year period. In addition, Kellogg associate professor Julia E. Richards, Ph.D., played a key role in mapping the gene during the early part of the study.
Alle Nachrichten aus der Kategorie: Health and Medicine
This subject area encompasses research and studies in the field of human medicine.
Among the wide-ranging list of topics covered here are anesthesiology, anatomy, surgery, human genetics, hygiene and environmental medicine, internal medicine, neurology, pharmacology, physiology, urology and dental medicine.
Zurück zur Startseite
Neueste Beiträge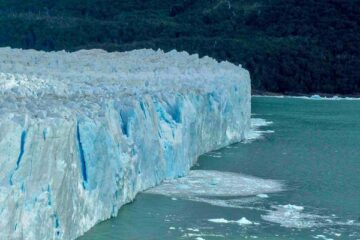 How Stable is the Antarctic Ice Sheet?
Scientists from Heidelberg University investigate which factors determine the stability of ice masses in East Antarctica. As temperatures rise due to climate change, the melting of polar ice sheets is…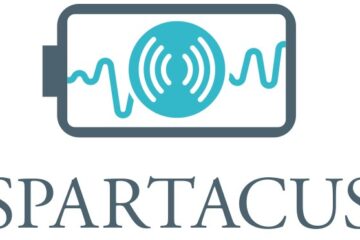 Smart sensors for future fast charging batteries
European project "Spartacus" launched Faster charging, longer stability of performance not only for electric vehicles but also for smartphones and other battery powered products. What still sounds like science fiction…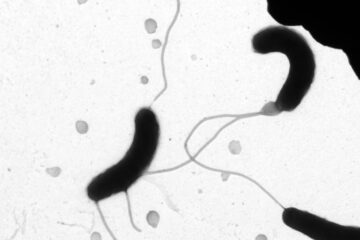 Small molecules control bacterial resistance to antibiotics
Antibiotics have revolutionized medicine by providing effective treatments for infectious diseases such as cholera. But the pathogens that cause disease are increasingly developing resistance to the antibiotics that are most…