Alaskan Eskimos' high rates of artery plaque could be from high smoking
Alaskan Eskimos' significantly higher rates of fatty artery plaque than the general U.S. population may be due to unhealthy lifestyle habits, researchers report in Stroke: Journal of the American Heart Association.
Researchers found that more than half of Alaskan Eskimo adults smoke, their level of physical activity has decreased from traditional levels, and their intake of saturated and trans fats, rather than heart-healthy omega 3 fatty acids (found in fish), has increased.
"Traditionally, American Eskimos have not had much cardiovascular disease, but more recent population surveys have shown that cardiovascular disease is increasing in this population," said Mary J. Roman, M.D., lead author of the study. "We sought to confirm this increase and determine whether it was related to the things that cause coronary heart disease in other populations or something else."
In the Genetics of Coronary Artery Disease in Alaska Natives (GOCADAN) study, researchers examined extensive medical histories, dietary surveys, blood analyses and ultrasound images of carotid arteries of more than 1,200 Eskimo adults (average age 42) in Alaskan villages to determine if signs of atherosclerosis – fatty plaque buildup – were present before symptoms occurred.
"Carotid arteries are the major arteries taking blood up to the brain," said Roman, a professor of medicine in the cardiology division at Weill Cornell Medical College in New York, N.Y. "We looked for thickening of the lining of the arteries, called intimal-medial thickness, and whether there was evidence of plaque or fatty buildup, known as atherosclerosis.
"Since atherosclerosis is a systemic disease, if you see it in one artery of the body, there is a high likelihood that it is also present in the coronary arteries, or the heart," Roman said.
Researchers found that the thickness of the lining of the carotid arteries was not much different in Alaskan Eskimos than in other population groups; however, Alaskan Eskimos' rates of atherosclerosis were from 50 percent to 150 percent higher than those of the general U.S. population under the age of 65 depending on age and gender.
Traditionally, Eskimos eat a diet high in heart-healthy omega 3 fatty acids found in fish.
"However, the data in this report suggest that Alaskan Eskimos may have negated the protective effects of omega-3 fatty acids by increased rates of smoking, decreased physical activity, and increased intake of saturated and trans fats," Roman said.
"In our study, 63 percent of Alaskan men and 57 percent of Alaskan Eskimo women were current smokers. That's astronomical — three times to five times higher than rates in the U.S. population as measured in some recent studies."
According the American Heart Association, in 2005, 23.9 percent of U.S. men and 18.1 percent of U.S. women were current cigarette smokers.
Even with a heart-healthy diet and exercise, smoking is a powerful and overwhelming stimulus for developing atherosclerosis, Roman said.
"This study is important because it is an observational, epidemiological look at a population that heretofore has not been studied in this manner," she said. "It also shows that all the effort we've put, as a nation, into promoting the negative effects of smoking have not penetrated this population."
Roman said the study is patterned after other research looking at risk factors, prevalence and incidence of cardiovascular disease among American Indians.
"Lifestyle changes among American Indians are prompting an increase in diabetes prevalence and higher rates of traditional heart disease risk factors, she said. "This seems to be happening among Alaskan Eskimos as well."
Co-authors are Alexis Cutchins, M.D.; Richard B. Devereux, M.D.; Sven O. E. Ebbesson, Ph.D.; Jason G. Umans, M.D., Ph.D.; Jianhui Zhu, Ph.D.; Neil J. Weissman, M.D.; and Barbara V. Howard, Ph.D.
Disclosures for individual authors are available on the manuscript.
The National Heart, Lung, and Blood Institute funded the study.
Statements and conclusions of study authors that are published in the American Heart Association scientific journals are solely those of the study authors and do not necessarily reflect association policy or position. The American Heart Association makes no representation or warranty as to their accuracy or reliability.
The American Heart Association strongly supports the Family Smoking Prevention and Tobacco Control Act, legislation giving the U.S. Food and Drug Administration adequately funded and meaningful authority over the manufacture, sale, distribution, labeling and promotion of tobacco products. The association also advocates for comprehensive clean indoor workplace policies, as well as increases in tobacco excise taxes and tobacco control prevention and cessation programs.
Alle Nachrichten aus der Kategorie: Health and Medicine
This subject area encompasses research and studies in the field of human medicine.
Among the wide-ranging list of topics covered here are anesthesiology, anatomy, surgery, human genetics, hygiene and environmental medicine, internal medicine, neurology, pharmacology, physiology, urology and dental medicine.
Zurück zur Startseite
Neueste Beiträge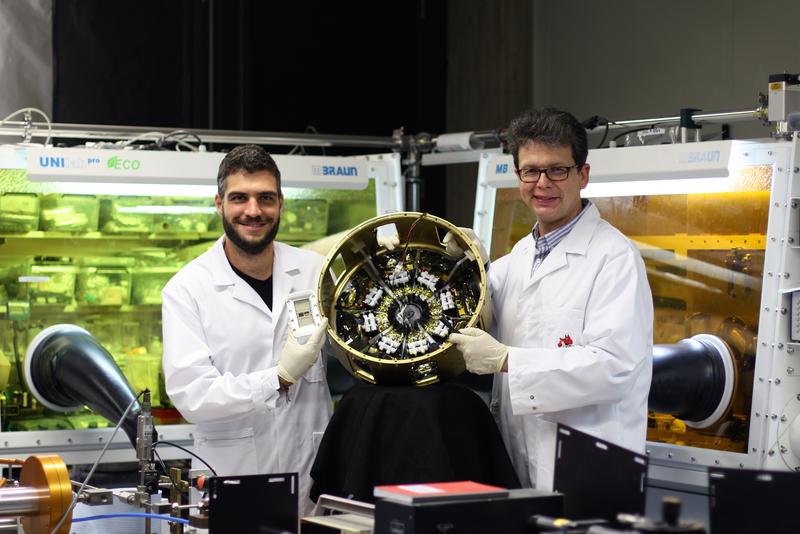 New solar cells for space
Almost all satellites are powered by solar cells – but solar cells are heavy. While conventional high-performance cells reach up to three watts of electricity per gram, perovskite and organic…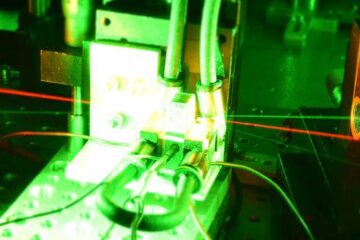 Development of a novel membrane laser module for spectral measurement methods
The Fraunhofer Institute for Applied Solid State Physics IAF has partnered up with the start-up "Twenty-One Semiconductors" (21s) from Stuttgart to bring their unique laser concept from lab to practice….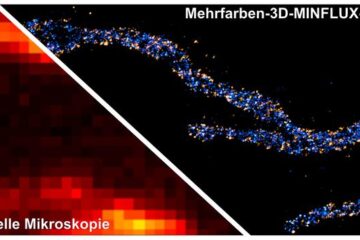 Dissecting protein assemblies
Super-resolution MINFLUX nanoscopy, developed by Nobel laureate Stefan Hell and his team, is able to discern fluorescent molecules that are only a few nanometers apart. In an initial application of…