Nasal spray flu vaccine developed at U-M needs no additional clinical trials, says FDA
The U.S. Food and Drug Administration has asked for additional information, but no additional clinical trials, as it considers approval of FluMist, an influenza vaccine delivered as a nasal spray.
FluMist was invented by Hunein "John" Maassab after more than four decades of research at the University of Michigan School of Public Health. Gaithersburg, Md.-based MedImmune has licensed the rights to FluMist from U-M, and has a marketing agreement with pharmaceutical giant Wyeth.
"I am pleased that the FDA does not believe that additional clinical trials are necessary. The efficacy of FluMist is clearly established. I expect that MedImmune will be able to respond to any FDA questions. I am happy to see this progress," Maassab said today (JULY 11). Maassab is on medical leave from U-M and is unavailable for media interviews. Rosemary Rochford, assistant professor of epidemiology, is the U-M spokesperson on FluMist.
MedImmune plans a webcast at 5:30 p.m. today (JULY 11) to discuss the FDA's response to its biologics license application for FluMist. The site is http://www.medimmune.com. A replay of the webcast will be available via MedImmune's website until midnight July 18. A MedImmune press release on the FDA's response is available at http://investor.medimmune.com/news/20020711-84556.cfm?ReleaseID=84556
Maassab finished his doctoral dissertation on influenza in 1956, inspired by his mentor, Dr. Thomas Francis Jr., who had overseen the U.S. Army's flu vaccine program during World War II. Francis was founder of U-M's epidemiology department and a mentor to Jonas Salk; he oversaw the polio vaccine clinical trials conducted at U-M.
Maassab maintained his interest in flu, building on one finding after another before ultimately coming to the approach used in FluMist, a cold-adapted, live-attenuated, trivalent influenza virus vaccine.
Unlike traditional flu shots, which are made from killed viruses, FluMist is designed with weakened live viruses that are modified to grow in the cooler nasal passages but not in the warmer lungs, where flu develops. It helps the recipient develop immunity at the site where the flu virus typically enters the body, the nose. Trivalent means it would include three strains of the flu virus because multiple strains of influenza virus circulate in the population every year. The immune response is different to each of these strains so an effective vaccine gives protection against each.
###
According to the Centers for Disease Control and Prevention, millions of Americans get the flu each year. An average of about 20,000 people in the United States die from the flu annually, and 114,000 per year are admitted to the hospital because of flu. For more information: http://www.cdc.gov/ncidod/diseases/flu/fluinfo.htm
For background on Maassab's work on influenza at Michigan, including a timeline of his research and biographical information: www.sph.umich.edu/news_events/flumist/ This site also includes information on U-M's Technology Transfer Office, past media coverage, a list of related web sites, and photos of Maassab.
In January, MedImmune acquired Aviron, which previously held the license for FluMist. For more on that merger, visit the MedImmune web site news section: investor.medimmune.com/news/20011203-66085.cfm
Editors: Rosemary Rochford, assistant professor of epidemiology, is a close friend of Maassab and runs his labs at the School of Public Health. She is available for interviews through July 12 to explain how FluMist works and to talk about Maassab's dedication to this project.
Producers: U-M has professional studios and uplink capabilities. B-roll footage of U-M's campus and the School of Public Health are available. Visit www.sph.umich.edu/news_events/flumist/ and view a short John Maassab tribute video, which includes an interview with Rosemary Rochford.
The University of Michigan
News Service
412 Maynard
Ann Arbor, MI 48109-1399
Web: www.umich.edu/~newsinfo
Media Contact
Colleen Newvine
EurekAlert
All latest news from the category: Health and Medicine
This subject area encompasses research and studies in the field of human medicine.
Among the wide-ranging list of topics covered here are anesthesiology, anatomy, surgery, human genetics, hygiene and environmental medicine, internal medicine, neurology, pharmacology, physiology, urology and dental medicine.
Back to home
Newest articles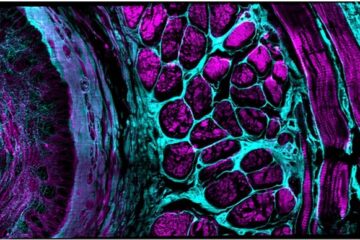 Enhancing the workhorse
Artificial intelligence, hardware innovations boost confocal microscope's performance. Since artificial intelligence pioneer Marvin Minsky patented the principle of confocal microscopy in 1957, it has become the workhorse standard in life…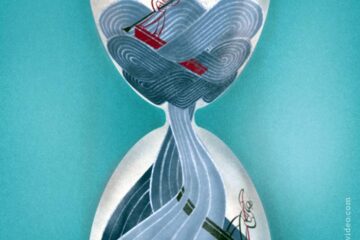 In the quantum realm, not even time flows as you might expect
New study shows the boundary between time moving forward and backward may blur in quantum mechanics. A team of physicists at the Universities of Bristol, Vienna, the Balearic Islands and…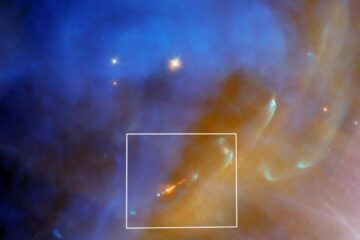 Hubble Spots a Swift Stellar Jet in Running Man Nebula
A jet from a newly formed star flares into the shining depths of reflection nebula NGC 1977 in this Hubble image. The jet (the orange object at the bottom center…