PGD could save women from the agony of repeated miscarriages
Women who suffer repeated unexplained miscarriages can be helped to have babies if preimplantation genetic diagnosis (PGD) is carried out on their embryos before they are placed in the womb.
Ms Carmen Rubio told the European Society of Human Reproduction and Embryology annual conference in Vienna today (Monday 1 July) that her research showed that chromosomal abnormalities (aneuploidies) in the embryos were important causes of unexplained recurrent miscarriages (RM) and implantation failure (IF). She and her colleagues had achieved normal pregnancy rates and a decreased risk of miscarriage in women with these conditions by screening the embryos for chromosomal abnormalities during IVF and transferring only the normal embryos to the women's wombs.
Ms Rubio, co-ordinator of the PGD programme at the Instituto Valenciano de Infertilidad, Valencia, Spain, said: "We know already that non-inherited abnormalities in the number of chromosomes is a common cause of miscarriage and that embryos which fail to implant successfully during IVF and ICSI often have these abnormalities as well. We wondered whether chromosomal abnormalities, produced while the male or female sex cells are being formed, or during the early development of the embryo, might be an important factor in women with RM or IF."
The team carried out PGD in 71 RM couples where the woman had had two or more unexplained miscarriages, and in 42 IF couples who had had three or more unsuccessful IVF or ICSI attempts in the previous four years. A control group of 28 fertile women who were undergoing PGD for sex-linked diseases was added to the study.
The researchers found that the percentage of embryos with abnormal chromosomes was approximately a third higher in the RM and IF groups, compared with the control group. Ms Rubio said: "These differences were especially remarkable in embryos from women under 37 years old; these were twice as likely to be abnormal. This is significant because women under 37 are a better group for comparing the incidence of chromosomal abnormalities in embryos in RM and IF patients, because once a woman is over 37 her age becomes an additional risk factor for aneuploidies."
After transferring only the normal embryos to the women, the researchers achieved similar pregnancy rates in all three groups (34.3% in the RM group, 32.4% in the IF group and 29% in the control group), and the miscarriage rate was similar too (13%, 0% and 0% – 13% in the RM group representing a reduction from a high risk to a level similar to the estimated miscarriage rate in the general population of about 15%).
Ms Rubio said: "Our study shows that, in some couples suffering from repeated unexplained miscarriages or implantation failure, chromosomal abnormalities in the embryo can be the cause of the problem. High pregnancy rates and a decreased risk of further miscarriages can be achieved in these couples by using PGD to select only the normal embryos to be transferred into the uterus. PGD could also be used as a diagnostic tool to identify couples with an increased risk of producing embryos with chromosomal abnormalities and even couples whose embryos are all abnormal."
Further information:
Margaret Willson, information officer
Emma Mason, information officer
Tel: +44 (0) 1536 772181
Tel: +44 (0) 1376 563090
Fax: +44 (0) 1536 772191
Fax: +44 (0) 1376 563272
Mobile: +44 (0) 7973 853347
Mobile: +44 (0)7711 296986
Email: m.willson@mwcommunications.org.uk  
Email: wordmason@aol.com
Press Office: (Sunday 30 June -Wednesday 3 July)
Margaret Willson, Emma Mason, Janet Blümli
Tel: +43 (0) 1 260 69 2010 or +43 (0) 1 260 69 2011
Fax: +43 (0) 1 260 69 2012
Alle Nachrichten aus der Kategorie: Health and Medicine
This subject area encompasses research and studies in the field of human medicine.
Among the wide-ranging list of topics covered here are anesthesiology, anatomy, surgery, human genetics, hygiene and environmental medicine, internal medicine, neurology, pharmacology, physiology, urology and dental medicine.
Zurück zur Startseite
Neueste Beiträge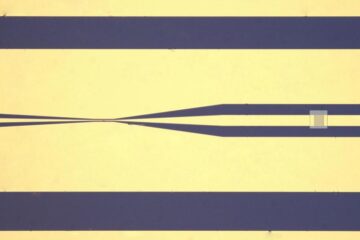 Researchers break magnetic memory speed record
Advance could lead to new generation of ultrafast computer chips that retain data even when there is no power. Spintronic devices are attractive alternatives to conventional computer chips, providing digital…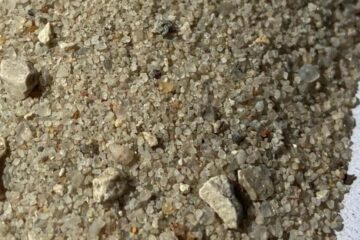 Tracing the source of illicit sand–can it be done?
Research presented at the 2020 GSA Annual Meeting. If you've visited the beach recently, you might think sand is ubiquitous. But in construction uses, the perfect sand and gravel is…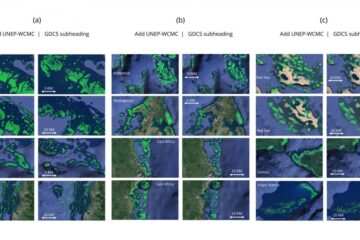 Location and extent of coral reefs mapped worldwide using advanced AI
Nearly 75% of the world's coral reefs are under threat from global stressors such as climate change and local stressors such as overfishing and coastal development. Those working to understand…