Bone marrow transplants may be improved due to the uncovering of a key mechanism
Weizmann Institute scientists have uncovered a key mechanism that enables stem cells to exit the bone marrow into the blood circulation of healthy donors, as well as patients suffering from leukemia, other malignancies and blood disorders. Published in the current July issue of Nature Immunology, the findings may lead to more efficient clinical stem cell transplantations.
Bone marrow transplantation is a last-resort treatment that saves the lives of many patients with cancer and inherited blood disorders. In a transplantation, the patient's malignant or defective stem cells in the marrow are destroyed, and healthy stem cells – either from a healthy donor or from the patient himself before or during treatment with chemotherapy – must be "encouraged" to come out of the marrow into the bloodstream (in other words, they must be "mobilized"). Thus, scientists have been trying to find out what triggers stem cell mobilization.
Dr. Tsvee Lapidot of Weizmann's Immunology Department, and his PhD student, Isabelle Petit, found that the degradation of SDF-1, a key protein in the bone marrow, is crucial for stem cell mobilization. SDF-1 had previously been found by this and other research teams worldwide to anchor stem cells inside the marrow by activating adhesion molecules (molecules that serve as "glue"). Uncovered today is the "anchors aweigh" mechanism that frees stem cells into the blood.
The scientists investigated stimulation with the growth factor G-CSF, currently the most common clinical method used to induce stem cell mobilization. (In addition to its role in bone marrow transplantation, it is also used to treat children suffering from neutropenia, i.e. lack of white blood cells in the circulation). Before this study, G-CSF's mode of action was largely unknown. Lapidot and Petit found that it reduces the number of SDF-1 proteins in the marrow by causing the production of degrading enzymes, in particular elastase. The result: stem cells attached to the marrow lose their "anchors" and flow into the bloodstream. Stem cells produced during SDF-1 degradation are not able to "cast anchor" to begin with and will also exit the marrow. The scientists found that stem cell mobilization peaked when SDF-1 levels in the bone marrow were at their lowest.
In addition, the team observed another of G-CSF's effects: it causes an increase in the number of receptors of a certain type (called CXCR4) on stem cells and maturing white blood cells in the bone marrow. CXCR4 is the receptor that binds specifically with SDF-1. Surprisingly, they found that interactions between SDF-1 and CXCR4 are necessary for mobilization to take place. Inhibition of SDF-1 and CXCR4 interactions with neutralizing antibodies blocked stem cell mobilization.
The findings may lead to improved collection of stem cells for clinical transplantations. They also shed new light on neutropenia, resulting from a genetic defect in the elastase enzyme, which the group found plays a central role in degrading SDF-1.
An experimental system for human stem cells developed by Dr. Lapidot and his colleagues in 1999 enables the study of the mechanism by which human blood forming stem cells migrate from the blood into the bone marrow by transplanting human stem cells into immunodeficient mice, which lack the ability to reject foreign cells. In the current study this model was used to reveal the mechanism of human stem cell mobilization in these mice. Part of the study was also conducted with samples obtained from healthy donors treated with G-CSF for clinical stem cell transplantation.
###
The Weizmann Institute of Science in Rehovot, Israel is one of the world's foremost centers of scientific research and graduate study. Its 2,500 scientists, students, technicians and engineers pursue basic research in the quest for knowledge and to enhance the quality of human life. New ways of fighting disease and hunger, protecting the environment, and harnessing alternative sources of energy are high priorities at Weizmann.
Media Contact
Jeffrey J. Sussman
EurekAlert!
All latest news from the category: Health and Medicine
This subject area encompasses research and studies in the field of human medicine.
Among the wide-ranging list of topics covered here are anesthesiology, anatomy, surgery, human genetics, hygiene and environmental medicine, internal medicine, neurology, pharmacology, physiology, urology and dental medicine.
Back to home
Newest articles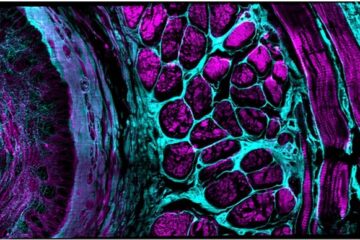 Enhancing the workhorse
Artificial intelligence, hardware innovations boost confocal microscope's performance. Since artificial intelligence pioneer Marvin Minsky patented the principle of confocal microscopy in 1957, it has become the workhorse standard in life…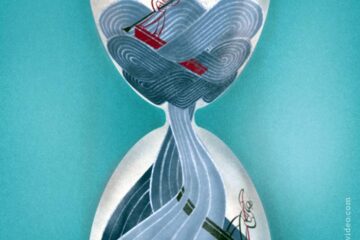 In the quantum realm, not even time flows as you might expect
New study shows the boundary between time moving forward and backward may blur in quantum mechanics. A team of physicists at the Universities of Bristol, Vienna, the Balearic Islands and…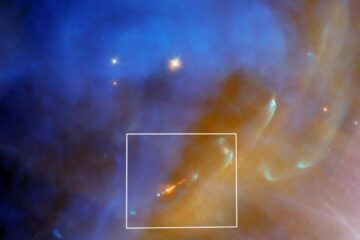 Hubble Spots a Swift Stellar Jet in Running Man Nebula
A jet from a newly formed star flares into the shining depths of reflection nebula NGC 1977 in this Hubble image. The jet (the orange object at the bottom center…