Fight against cancer: EU research develops cancer-killing isotopes
Highly promising results from clinical trials indicate that alpha-emitting radioisotopes can kill cancer cells. The Commission's Joint Research Centre (JRC) and Deutsches Krebsforschungszentrum presented this innovative therapy during a recent workshop in Heidelberg. Alpha-immunotherapy should develop into an effective treatment over the next few years and provide new methods of healing for patients. How does the cancer-killing mechanism work? A cancer-cell selective vehicle, (e.g. a monocolonal antibody or a peptide) is connected to a powerful radioactive isotope. As it radioactively decays, the isotope emits particles that can either directly or indirectly kill any cancer cells it encounters. Said EU Research Commissioner Philippe Busquin: "More research is needed, but experts tell us that the results from pre-clinical and first clinical trials are promising. Search-and-destroy isotopes should be helpful in fighting a great number of cancers such as leukaemia, lymphoma (haematological malignancies), microscopic, intraperitoneally growing cancers (e.g. ovarian, stomach), glioblastoma and post-operative treatment of glioma, melanomas, colon tumours, myeloma and palliative treatment of malignant ascites. Multi-disciplinary co-operations between Europe's best teams are needed to advance this innovative approach. Cancer is a key priority in the EU's next research programme, to be launched later this year."
One of the key targets of the European Commission's Sixth Framework programme for Research and Development (2003-2006) is "Combating cancer". Altogether just over €1 billion is earmarked for combating major diseases, of which at least € 400 million should go to cancer research. The objective is to develop better strategies, from prevention to diagnosis and treatment, for fighting cancer. EU research will concentrate on translating the new knowledge being created by genomics and other fields of basic research into applications that improve clinical practice and public health.
As far as research on cancer-killing isotopes is concerned, currently only two organisations world-wide are able to produce such isotopes: the European Commission's Institute for Transuranium Elements (a branch of the JRC) and the Oak Ridge National Laboratories in the US.
Both the recent results obtained in clinical studies, using bismuth-213 to combat acute myeloid leukaemia, and the first evaluations of the direct use of actinium-225, point to the right direction. Whereas the first isotope emits only one alpha particle during its decay, the latter has a decay chain with 4 alpha particles and could be much more efficient, at least when its full potential can be exploited. At the highest dosage level used (up to100 mCi bismuth-213), no acute toxicity was observed. This breakthrough opens the way for accepting the analyses of other alpha-emitters in a clinical setting also.
The Commission has supported pioneering work at the Deutsches Krebsforschungszentrum (DKFZ) and the Kantonspital of Basel, where the first patients were treated for Non-Hodgkin's lymphoma and glioblastoma respectively. To date, 37 patients in the US have been treated with bismuth 213 or astatine 211 and 11 patients in Europe.
Other very promising studies on treating melanoma using local antibody conjugated bismuth-213 injection foster scientific understanding and several hypotheses on the operating mechanisms of alpha-damage can therefore be validated. As the use of highly radiotoxic alpha-emitting isotopes is not currently common practice in hospitals, strict requirements need to be respected to allow the large-scale application of this technology.
State-of-the art genomics and proteomics are expected to provide a sound understanding of the governing processes in the application of alpha-emitters and other radioactive isotopes. Such details will help not only in combating cancer, but also in understanding how low-level radiation exposure effects the human genetic makeup. The hope is to produce a patient-tailored drug and/or therapy design in the future, through studying the specific features of particular diseases and their genetic expression.
Media Contact
Fabio Fabbi
Europäische Kommission
Alle Nachrichten aus der Kategorie: Health and Medicine
This subject area encompasses research and studies in the field of human medicine.
Among the wide-ranging list of topics covered here are anesthesiology, anatomy, surgery, human genetics, hygiene and environmental medicine, internal medicine, neurology, pharmacology, physiology, urology and dental medicine.
Zurück zur Startseite
Neueste Beiträge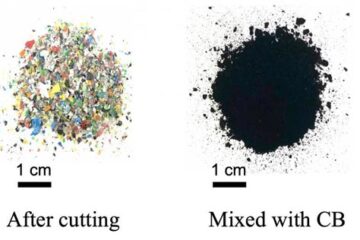 Flash graphene rocks strategy for plastic waste
Rice University lab detours potential environmental hazard into useful material. Plastic waste comes back in black as pristine graphene, thanks to ACDC. That's what Rice University scientists call the process…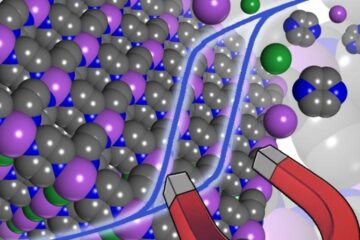 Towards next-generation molecule-based magnets
Magnets are to be found everywhere in our daily lives, whether in satellites, telephones or on fridge doors. However, they are made up of heavy inorganic materials whose component elements…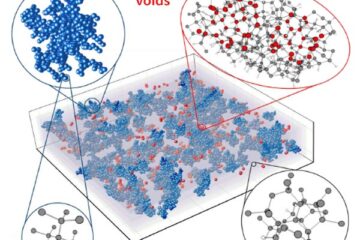 Order in the disorder …
… density fluctuations in amorphous silicon discovered Silicon does not have to be crystalline, but can also be produced as an amorphous thin film. In such amorphous films, the atomic…