New imaging technology promises better breast cancer detection in early stages
Scientists at the Research & Education Institute at Harbor-UCLA Medical Center (REI) are developing a new breast imaging diagnostic tool which will afford clinicians greater opportunities for detecting early stage breast cancers with greater certainty and help patients avoid biopsy in some cases. This detection method identifies breast lesions utilizing a radiopharmaceutical diagnostic imaging technology known as Tc-99 Sestamibi (MIBI) scintimammography. The procedure is based on a radioactive isotope being injected into a vein in the arm. Once absorbed into the body, the isotope can be seen by a group of special detectors, called gamma cameras, "marking" certain biological processes to locate a tumor.
Iraj Khalkhali, MD, principal investigator at REI, believes that the number of false negative (i.e., missed tumors) readings could be reduced if the limitations of contemporary gamma cameras were overcome. In one of his studies, Dr. Khalkhali found that three out of four false negatives were in the middle part of the breast and out of range of close camera contact. Dr. Khalkhali is currently pursuing research on improving scintimammography image quality through the design and development of a compact, thin gamma camera that affords easier access to all nodes and potential breast lesion sites.
"Access to breast lesions in the internal quadrants is especially important because these tumors may disseminate toward the internal mammary chain even when no axillary node is invaded. Easy access to all nodes and potential breast lesion sites will improve image quality and can be expected to improve the diagnostic accuracy of scintimammography, " said Dr. Khalkhali. "Although mammography is currently the standard early diagnostic screening tool, scintimammography has proven to be a highly effective adjunct in identifying lesions missed by mammography – particularly in women with dense breast tissue, low suspicion lesions on mammograms, pre-menstrual women with lumps in their breasts and women with locally advanced breast cancer," he added.
Dr. Khalkhali has long been recognized as an innovator and pioneer in advancing breast imaging techniques. He is founder and first president of the Nuclear Radiology Section of the Los Angeles Radiological Society. A graduate of the University of Tehran School of Medicine, he served his residency in diagnostic radiology at the Albert Einstein College of Medicine, Bronx, NY, and the University of California, Davis. He is the recipient of the County of Los Angeles Commendation for Excellence in Women's Health for 2001, winner of the Outstanding and First Place Resident Research Award 1997 for a paper presented on "Detection of Axillary Lymph Node Metastasis of Breast Carcinoma with Technetium 99m Sestamibi Scintimammography", and holds a patent for the scintigraphy guided stereotaxic localization technique of breast tumors.
The Research & Education Institute at Harbor-UCLA Medical Center, located on the campus of Harbor-UCLA Medical Center in Torrance, California, is a leading independent, not-for-profit biomedical research institute with an international reputation for scientific discovery, the training of physician-scientists and the provision of community service programs. It is an affiliate of both the David Geffen School of Medicine at UCLA and the Harbor-UCLA Medical Center and has an annual budget of $58 million. The Institute traces its roots back to 1952, when researchers and physicians joined forces with the UCLA School of Medicine on the campus of what was then known as Harbor General Hospital to conduct a handful of research studies. Today, more than 1,000 research projects and clinical trials are being conducted at REI, advancing scientific understanding in order to improve medical outcomes and promote innovation in such areas as autoimmune disorders, cancer, cardiovascular disease, developmental disorders and other pediatric health problems, diabetes, infectious disease, inherited disorders, male contraception, vaccine evaluation and research, and various aspects of women's health.
All latest news from the category: Health and Medicine
This subject area encompasses research and studies in the field of human medicine.
Among the wide-ranging list of topics covered here are anesthesiology, anatomy, surgery, human genetics, hygiene and environmental medicine, internal medicine, neurology, pharmacology, physiology, urology and dental medicine.
Back to home
Newest articles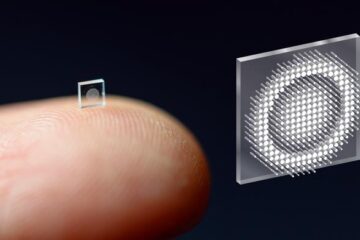 Researchers shrink camera to the size of a salt grain
Micro-sized cameras have great potential to spot problems in the human body and enable sensing for super-small robots, but past approaches captured fuzzy, distorted images with limited fields of view….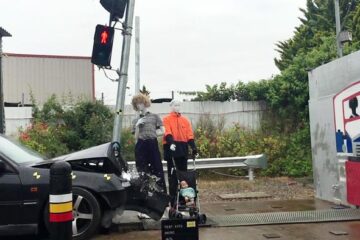 World-first product will be a lifesaving traffic stopper
Game-changing technology to design traffic lights that absorb kinetic energy, stopping them from crumpling when hit by a vehicle, will prevent thousands of fatalities and injuries each year and make…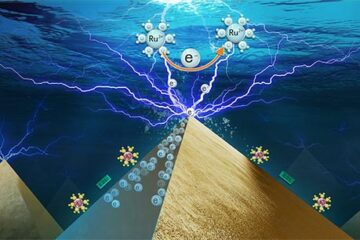 Scientists capture electron transfer image in electrocatalysis process
The involvement between electron transfer (ET) and catalytic reaction at electrocatalyst surface makes electrochemical process challenging to understand and control. How to experimentally determine ET process occurring at nanoscale is…