Less inflammation, better heart health in physically fit females
Physical fitness may have an anti-inflammatory effect that protects against heart attacks, according to a report in today's rapid access issue of Circulation: Journal of the American Heart Association.
In a recent study, researchers compared the level of physical fitness in 135 women from three ethnic groups to their levels of C-reactive protein (CRP). CRP level indicates inflammation.
Elevated CRP is associated with a two- to five-fold increase in the risk of heart attack. The researchers found lower levels of CRP among the most fit Caucasian and Native-American women compared with their less-fit peers. African-American women, however, failed to show the same strong correlation.
People with elevated CRP levels should begin regular exercise with guidance from their physician, says Michael J. LaMonte, Ph.D., an author of the report and director of exercise testing and research at The Fitness Institute, division of cardiology, LDS Hospital in Salt Lake City, Utah.
"Our data really support the current public health recommendation that a physically active and fit lifestyle is conducive to overall good health, and in particular to cardiovascular health," he says. "We are not talking about a marathon runner's level of fitness. We are talking about being active on a regular basis, and a good benchmark is to be able to walk a mile and a half in about 30 or 35 minutes."
LaMonte and his colleagues hypothesized that physical fitness might protect against high levels of CRP. They analyzed data from a subset of 44 African-American, 45 Native-American, and 46 Caucasian women who were part of the Cross-Cultural Activity Participation Study (CAPS) in the mid-1990s.
In CAPS, physical fitness was determined by testing women on a treadmill while speed and angle of elevation were increased every two minutes. The women continued on the treadmill until they reached their point of exhaustion. Each woman's treadmill time was adjusted for her age because fitness declines as the body ages, says LaMonte. Women in each of the three ethnic groups were divided into three levels of fitness – low, moderate and high – on the basis of their treadmill tests.
Previous studies of CRP and fitness had simply asked participants to estimate the amount they exercised. "The treadmill is much more accurate than self-reporting in determining fitness," says LaMonte, an assistant professor of medicine at the University of Utah.
LaMonte and his colleagues used a highly sensitive immunoassay test to determine the CRP level in frozen blood samples that were drawn from the 135 women during CAPS. The blood was taken after a 12-hour fast and 24-hour abstinence from exercise and smoking but before their treadmill tests.
The researchers assessed CRP levels by race, fitness, obesity and waist size. They found that:
CRP levels were 0.43 milligrams per deciliter (mg/dL) in African-American women, 0.25 mg/dL in Native American and 0.23 mg/dL in Caucasian women.
Women with low fitness had significantly higher CRP levels (0.43 mg/dL) than those in the moderate (0.26 mg/dL) and high (0.23 mg/dL) fitness categories.
CRP was also significantly elevated in women with the highest body mass index (BMI). Body mass index assesses body weight relative to height. It is an indirect measure of body composition that correlates with body fat in most people. People with BMI values from 18.5 to 24.9 are healthy; from 25.0 to less than 30.0 are overweight; and 30.0 or greater are considered obese. Average CRP in women with a healthy BMI was 0.19 mg/dL, in overweight women 0.34 mg/dL and in obese women 0.42 mg/dL.
Women whose waists measured more than 35 inches had CRP concentrations of 0.42 mg/dL, while those with lesser girth had average CRP levels of 0.25 mg/dL.
The researchers emphasize that because of the small number of women in their study, the results – however intriguing they might be – must be considered preliminary.
"The real test of their validity is for someone to do a large, long-term study that looks at the effect of changing people's activity levels on their C-reactive protein, and also to see if the overall risk of cardiovascular disease changes," LaMonte says.
CAPS was funded by the National Institutes of Health and the Centers for Disease Control and Prevention as part of the Women's Health Initiative Community Trials. It was led by Barbara E. Ainsworth, Ph.D., senior author of the report.
Co-authors are J. Larry Durstine, Ph.D.; Frank G. Yanowitz, M.D.; Tobin Lim, B. S.; Katrina D. DuBose, M.S.; and Paul Davis, Ph.D.
CONTACT: For journal copies only,
please call: (214) 706-1396
For other information, call:
Maggie Francis: (214) 706-1397
Darcy Spitz: (212) 878-5940
Media Contact
Maggie Francis
EurekAlert!
All latest news from the category: Health and Medicine
This subject area encompasses research and studies in the field of human medicine.
Among the wide-ranging list of topics covered here are anesthesiology, anatomy, surgery, human genetics, hygiene and environmental medicine, internal medicine, neurology, pharmacology, physiology, urology and dental medicine.
Back to home
Newest articles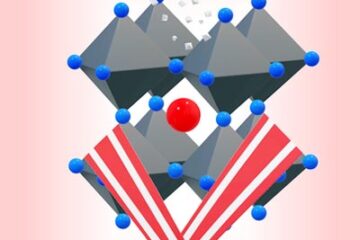 Perovskite solar cells soar to new heights
Metal halide perovskites have been under intense investigation over the last decade, due to the remarkable rise in their performance in optoelectronic devices such as solar cells or light-emitting diodes….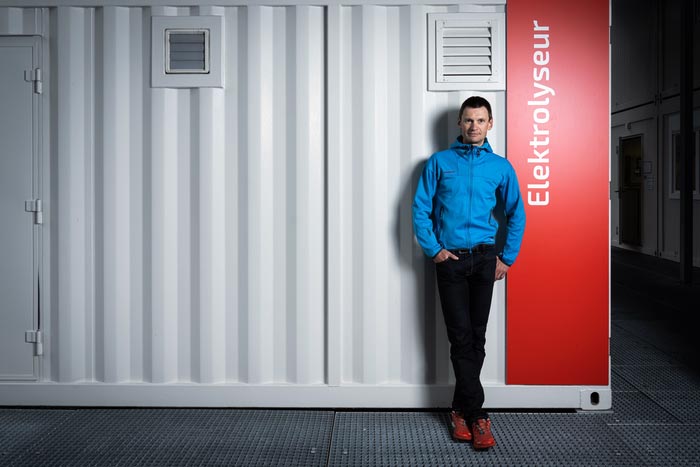 Blue hydrogen can help protect the climate
An international group of researchers led by the Paul Scherrer Institute and the Heriot-Watt University has carried out in-depth analyses of the climate impact of blue hydrogen. This is produced…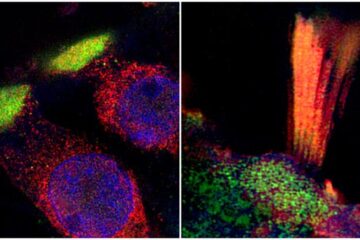 Genes associated with hearing loss visualised in new study
Researchers from Uppsala University have been able to document and visualise hearing loss-associated genes in the human inner ear, in a unique collaboration study between otosurgeons and geneticists. The findings…