Estrogen combined with calcium and vitamin D may prevent tooth loss
Researchers have discovered a possible added benefit of hormone replacement therapy: saving teeth.
Postmenopausal women who took a daily dose of estrogen along with calcium, vitamin D and regular dental check-ups improved the condition of their jaw, which could potentially reduce the risk of tooth loss. Women who had regular check-ups but took only calcium and vitamin D also improved jaw mass and density, though to a significantly lesser extent than those who received estrogen.
This is the first prospective, controlled study aimed at determining the effects of estrogen on the jaw. The study was conducted at Washington University School of Medicine in St. Louis and will appear in the June 24 issue of Archives of Internal Medicine.
"Tooth loss is fairly prevalent in the aging population, particularly in people over 65, about 40 percent of whom have lost all their teeth," says Roberto Civitelli, M.D., professor of medicine and of cell biology and physiology. "The risk is higher for women aged 65 or older, and continues to increase the longer a women has been postmenopausal. There are so many people with dentures that I think this really requires more attention, particularly as the population ages."
Estrogen already has been shown to help reverse the effects of osteoporosis and to improve bone density in postmenopausal women. Civitelli's team wanted to find out whether these benefits elsewhere in the skeleton also translate to the facial bones, particularly the alveolar bone, which surrounds the teeth. Bone loss in these areas also increases with age and is believed to be a risk factor for tooth loss when combined with periodontal disease.
The team randomly assigned 135 postmenopausal women with no evidence of periodontal disease into one of two groups. One group took an estrogen tablet once a day while the second group took a look-alike sugar pill. All women received daily calcium and vitamin D supplements as well as regular dental care and yearly cleanings. All participants continued treatment for three years.
Women who received hormone replacement therapy had a significantly greater increase in alveolar bone mass (1.84 percent) compared with those who took the placebo (.95 percent gain).
Researchers also measured changes in bone mineral density of the lumbar spine and the left femur, the leg bone attached to the hip. Women taking estrogen had a significant increase in bone mineral density in the femur (3.59 percent), whereas their placebo counterparts did not (.22 percent). Women in the estrogen group gained 1.01 percent bone mineral density in the lumbar spine compared with .17 percent gain in the placebo group, though these changes were not statistically significant.
The effects of estrogen on jawbone density seems to reflect an overall effect on the skeleton, since improvements in the facial bones of women on estrogen correlated with increases in the lumbar spine and femur. There were no such correlations in women taking placebos. In other words, women who took estrogen and had large gains in the jaw also had large gains in other sites. On the other hand, women in the control group had slight increases in jawbone mineral density, but these were not correlated with improvements elsewhere.
"This means that perhaps you can prevent bone erosion in the jaw with calcium and vitamin D, but those supplements are not sufficient to restore bone loss," says Civitelli. "However, estrogen does appear to restore bone throughout the body."
Civitelli's team now plans to examine whether estrogen alternatives provide similarly beneficial results. They also are working on new methods to test jawbone density to try to identify women at risk for overall skeletal loss and osteoporosis.
Civitelli R, Pilgram TK, Dotson M, Muckerman J, Lewandowski N, Armamento-Villareal R, Yokoyama-Crothers N, Kardaris EE, Hauser J, Cohen S, Hildebolt CF. Alveolar and postcranial bone density in postmenopausal women receiving hormone/estrogen replacement therapy. Archives of Internal Medicine, June 24, 2002.
Funding from the National Institutes of Health, Wyeth-Ayerst Laboratories and Smith-Kline Beecham supported this research.
The full-time and volunteer faculty of Washington University School of Medicine are the physicians and surgeons of Barnes-Jewish and St. Louis Children's hospitals. The School of Medicine is one of the leading medical research, teaching and patient-care institutions in the nation. Through its affiliations with Barnes-Jewish and St. Louis Children's hospitals, the School of Medicine is linked to BJC HealthCare.
Media Contact
Gila Z. Reckess
EurekAlert!
All latest news from the category: Health and Medicine
This subject area encompasses research and studies in the field of human medicine.
Among the wide-ranging list of topics covered here are anesthesiology, anatomy, surgery, human genetics, hygiene and environmental medicine, internal medicine, neurology, pharmacology, physiology, urology and dental medicine.
Back to home
Newest articles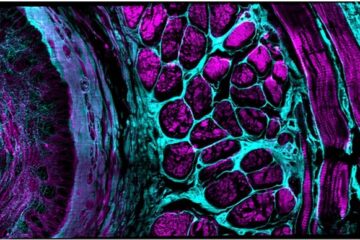 Enhancing the workhorse
Artificial intelligence, hardware innovations boost confocal microscope's performance. Since artificial intelligence pioneer Marvin Minsky patented the principle of confocal microscopy in 1957, it has become the workhorse standard in life…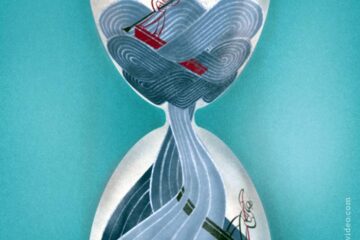 In the quantum realm, not even time flows as you might expect
New study shows the boundary between time moving forward and backward may blur in quantum mechanics. A team of physicists at the Universities of Bristol, Vienna, the Balearic Islands and…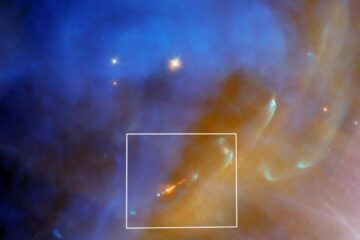 Hubble Spots a Swift Stellar Jet in Running Man Nebula
A jet from a newly formed star flares into the shining depths of reflection nebula NGC 1977 in this Hubble image. The jet (the orange object at the bottom center…