Testosterone gel (AndroGel®) study demonstrates safety and efficacy up to 42 months
Long-term use of AndroGel®, a transdermal testosterone replacement gel, is safe and effective in men with low testosterone up to 42 months
A Phase 3 study conducted at multiple research centers in the U.S. under the direction of Ronald Swerdloff, MD, Principal Investigator at the Research and Education Institute at Harbor-UCLA Medical Center (REI) shows that long-term use of AndroGel®, a transdermal testosterone replacement gel, is safe and effective in men with low testosterone.
Scientists reported their results today at the 84th Annual Meeting of The Endocrine Society.
"This study represents a new milestone in the treatment of men with low testosterone," said Christina Wang, MD, REI Investigator in the Division of Endocrinology, Metabolism & Nutrition and Director, Harbor-UCLA General Clinical Research Center. "It is the first study to demonstrate that long-term use of testosterone gel replacement is both safe and effective. Because hypogonadism requires continuous treatment, it is important to understand the effects of testosterone replacement therapy over an extended period of time."
The U.S. Food and Drug Administration (FDA) estimates that four to five million American men have low testosterone, but only about five percent are currently treated. It is also estimated that low testosterone affects about one in 10 men between the ages of 40 and 60 and more than two in 10 men over the age of 60. Low testosterone, also called hypogonadism, is linked with conditions such as diminished interest in sex, erectile dysfunction (ED), osteoporosis, reduced lean body mass, depressed mood and fatigue.
In the trial, led by REI investigators, 92 hypogonadal men, with an average age of 52, received continuous replacement with testosterone gel for up to 42 months (average 29 months). Initially, each man was treated with one percent testosterone gel (AndroGel®) at 5 or 10 grams per day, with a dose adjustment to 7.5 grams per day in some men at three months to maintain testosterone levels in a normal range. There were no significant differences in age, ethnicity, body weight or height among the groups receiving different amounts of AndroGel®. AndroGel® is manufactured by Unimed Pharmaceuticals, Inc., a wholly owned, independently operated subsidiary of Solvay Pharmaceuticals, Inc.
The study showed that sexual motivation and performance significantly improved in men receiving testosterone gel at six months and this was maintained throughout treatment. Fat mass continued to decrease over the course of the treatment period (with an average decrease of 2.5 kilograms, or 5.5 pounds, at 30 months) and lean (nonfat) body mass, increased (with an average increase of 3.5 kilograms, or 7.7 pounds, at 30 months). Bone mineral density also increased by six months and remained significantly increased by about 4% in the spine and 2% in the hip at 30 months of treatment. . Daily application of the testosterone replacement gel only caused minimal skin irritation. There were minimal other side effects.
The Research & Education Institute at Harbor-UCLA Medical Center, located on the campus of Harbor-UCLA Medical Center in Torrance, California, is a leading independent, not-for-profit biomedical research institute with an international reputation for scientific discovery, the training of physician-scientists and the provision of community service programs. It is an affiliate of both the David Geffen School of Medicine at UCLA and the Harbor-UCLA Medical Center and has an annual budget of $58 million. The Institute traces its roots back to 1952, when researchers and physicians joined forces with the UCLA School of Medicine on the campus of what was then known as Harbor General Hospital to conduct a handful of research studies. Today, more than 1,000 research projects and clinical trials are being conducted at REI, advancing scientific understanding in order to improve medical outcomes and promote innovation in such areas as autoimmune disorders, cancer, cardiovascular disease, developmental disorders and other pediatric health problems, diabetes, infectious disease, inherited disorders, male contraception, vaccine evaluation and research, and various aspects of women's health.
All latest news from the category: Health and Medicine
This subject area encompasses research and studies in the field of human medicine.
Among the wide-ranging list of topics covered here are anesthesiology, anatomy, surgery, human genetics, hygiene and environmental medicine, internal medicine, neurology, pharmacology, physiology, urology and dental medicine.
Back to home
Newest articles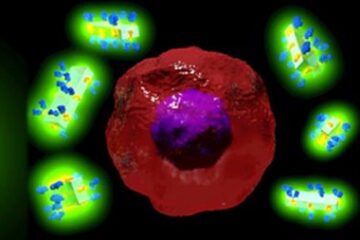 A world-first antibody-drug delivery system
It sounds like the stuff of science fiction: a man-made crystal that can be attached to antibodies and then supercharge them with potent drugs or imaging agents that can seek…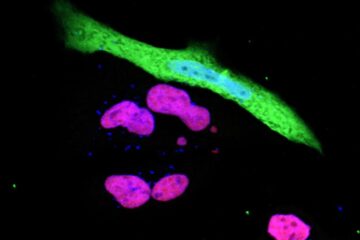 Revealed: How SARS-CoV-2 evades our immune system
Scientists at Hokkaido University and Texas A&M University have identified a key mechanism used by the SARS-CoV-2 virus to evade host immune systems. Researchers in Japan and the United States…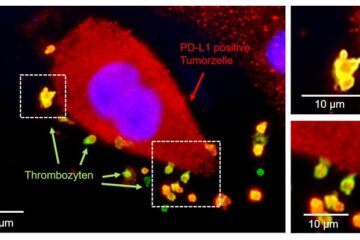 New approach developed to predict response of immunotherapies in lung cancer
New methodology at the University Hospital of Tübingen harnesses the function of platelets. At Tübingen University Hospital, a preclinical study led by Dr. Clemens Hinterleitner and Prof. Dr. Lars Zender,…