New pathway for treating hypertension-related kidney failure studied
A Medical College of Georgia researcher is tracing the pathway that leads people with hypertension to kidney damage and possible kidney destruction.
He's found a key vasodilator that is degraded in hypertension and the potential for developing drugs that prevent organ damage in these patients.
"In every form of hypertension, except pulmonary hypertension, which is limited to the lungs, there is a change in kidney function so the kidneys cannot excrete the proper amount of salt and water at a normal blood pressure," said Dr. John D. Imig, renal vascular biologist at the MCG Vascular Biology Center.
"In fact, a change in kidney function has to occur before you can get the increase in blood pressure," Dr. Imig said. Indeed, researchers such as Dr. Imig are finding increasing evidence that the kidneys, which regulate sodium and water volume in the body, are a primary controller of blood pressure . "If you give a patient with hypertension who is on kidney dialysis a good kidney from a normotensive individual, all of the sudden, (his) blood pressure is controlled," he said.
Whichever comes first, hypertension-related kidney disease results in a breakdown in the extensive network where thousand of tiny filters called glomeruli connect to tubules that carry excess salt, water and toxins out of the kidneys so they can be excreted in the urine. As Dr. Imig looks over an image of a damaged kidney, the sclerosis and inflammation is readily apparent. Tiny glomeruli eventually die and the kidneys stop working.
Despite the large number of antihypertensive drugs on the market, the incidence of kidney damage and end-stage renal disease in these patients keeps going up, Dr. Imig said. Most of the drugs, in fact, do target the kidneys. Diuretics reduce the fluid and salt volume they must handle and ACE inhibitors and angiotensin receptor blockers block the action of the vasoconstrictor, angiotenin 2, which is released by the kidneys.
Dr. Imig has helped identify a system within the kidneys that is a target for still newer drugs that could work with these other therapies – particularly those that impact angiotensin 2 – and reduce damage to kidneys and possibly other major organs such as the heart and brain.
He's looking at arachidonic acid and its metabolites, particularly one called epoxyeicosatrienoic acids, or EETs, that not only relax blood vessels but also reduce inflammation. Arachidonic acid is a fatty acid inside cell membranes that can be released in a number of ways and for multiple functions. In the kidneys, it increases blood flow by relaxing the smooth muscles of the blood vessels and also works as an anti-inflammatory agent.
In kidney disease, EETs are broken down by an enzyme, soluble epoxide hydrolase, rendering EETs ineffective. Levels of this enzyme somehow increase in hypertension. Dr. Imig is working with Dr. Bruce Hammock, an entomologist and chemist at the University of California at Davis, who has developed an inhibitor to the enzyme. They've shown, at least in animal models, that when soluble epoxide hydrolase is blocked, blood pressure goes down and kidney function improves. Dr. Imig also is working with a pharmaceutical company on another inhibitor of this pathway.
He's also working with Dr. J.R. Falck, a chemist at the University of Texas Southwestern, to develop drugs, called mimetics, which work like EETs. "EETs are very unstable and hard to use; they are short-lived like nitric oxide, another potent vasodilator. We are trying to find ways to modify this structure so we can give it to a patient," Dr. Imig said.
"We know EETs are there and that they are decreased in hypertension. If you look at a kidney destroyed by hypertension, there is still some but it is decreased. And we know that if you increase EET levels in hypertension, you help blood vessels function in the kidneys," the young researcher said.
"It may be that a combination of an ACE inhibitor or angiotensin receptor blocker with soluble epoxide hydrolase or one of these synthetic EETs may prevent end-stage renal disease," he said. "That's our overall goal: to keep people from going on dialysis."
Dr. Imig's research is funded by the National Institutes of Health and the American Heart Association.
All latest news from the category: Health and Medicine
This subject area encompasses research and studies in the field of human medicine.
Among the wide-ranging list of topics covered here are anesthesiology, anatomy, surgery, human genetics, hygiene and environmental medicine, internal medicine, neurology, pharmacology, physiology, urology and dental medicine.
Back to home
Newest articles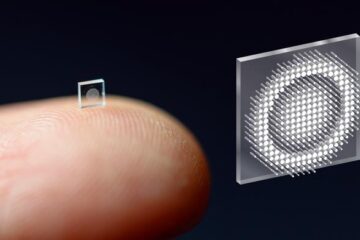 Researchers shrink camera to the size of a salt grain
Micro-sized cameras have great potential to spot problems in the human body and enable sensing for super-small robots, but past approaches captured fuzzy, distorted images with limited fields of view….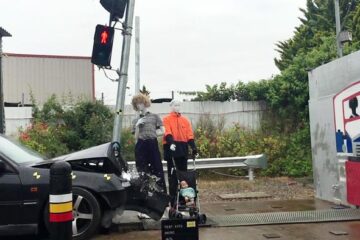 World-first product will be a lifesaving traffic stopper
Game-changing technology to design traffic lights that absorb kinetic energy, stopping them from crumpling when hit by a vehicle, will prevent thousands of fatalities and injuries each year and make…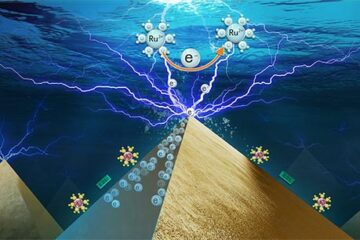 Scientists capture electron transfer image in electrocatalysis process
The involvement between electron transfer (ET) and catalytic reaction at electrocatalyst surface makes electrochemical process challenging to understand and control. How to experimentally determine ET process occurring at nanoscale is…