Starting shot for the Particle Therapy Center of the University Clinic of Schleswig-Holstein
Today the University Clinic of Schleswig-Holstein (UC S-H) commissioned a consortium of bidders including Siemens, Bilfinger Berger and HSG Technischer Service with the construction and operation of the first particle therapy center (PTC) in Northern Germany. With overall costs of roughly 250 million EUR, this represents the largest public private partnership (PPP) project ever launched in the German healthcare sector. As a competence center for tumor diseases, the PTC will be opening up new treatment possibilities for cancer therapy starting in 2012. In addition to Northern Germany, the center is intended to serve the entire Southern Scandinavian region. In its final stage of completion, the facility's three treatment rooms will be capable of treating approximately 3000 patients with particles per year.
The contract concluded between the consortium of bidders and the UC S-H includes the planning, construction, financing, technical operation, and maintenance of the particle therapy facility in a public private partnership over a period of 25 years. To implement this project, the sponsors Siemens Project Ventures and Bilfinger Berger Project Investments established a project company which will be refinanced via an international group of banks. In addition to the facilities for applying particle therapy (PT), the PTC will also include a department for conventional radiation therapy. Conventional radiation therapy is planned to begin at the end of 2011, and the PT facility should be started up at the beginning of 2012.
"The Kiel PTC represents a milestone for medical engineering solutions and partnership models in oncology. The Competence Center for Radiotherapeutic Oncology in Kiel will set the trend for additional particle therapy centers in Europe and the United States", emphasized Prof. Dr. Erich R. Reinhardt, CEO of the Siemens Healthcare Sector.
Siemens will provide planning and installation of the Particle Therapy System. The scope of deliverables includes medical imaging and information systems as well as the associated maintenance and technical operation. Bilfinger Berger Hochbau will be responsible for the turnkey construction of the center. The Hamburg branch will complete the building with four overground stories and two underground stories within 24 months. For this project, Bilfinger Berger can rely on their expertise gained with projects for the healthcare sector. HSG will be responsible for the technical and infrastructural building management including maintenance and reinvestment of the technical and structural facilities and the outdoor area. Furthermore, HSG will ensure the required power, heat and water quantities for the building with the exception of the medical facilities. In cooperation with Bilfinger Berger Project Investments, Siemens will also bring its expertise in infrastructure projects into the partnership via the Siemens Project Ventures GmbH (SPV). SPV and Bilfinger Berger Project Investments will each contribute 50 percent of the required equity capital.
"The participation of private financing partners plays a decisive role in the implementation of complex public infrastructure projects", said Wolfgang Bischoff, Managing Director of Siemens Project Ventures GmbH. "This type of PPP solution is increasingly becoming the 'standard model' for general cooperation between the public and private sectors, and not just in healthcare." With this project, Bilfinger Berger is extending its private-enterprise operator business to include the German healthcare sector. The company will contribute its extensive experience in financing, construction and building operation to the Kiel project.
Technological background of particle therapy:
In particle therapy, protons or carbon ions are accelerated to a very high speed by an accelerator system and then applied precisely to the target tissue. The particles cause largely irreparable damage to the tumor cells. Calculation and control with high precision enable more accurate irradiation of tumors than with previous techniques while avoiding unnecessary treatment of the surrounding healthy tissue. Due to its accuracy, this technique is especially suited for types of cancer which are difficult to access or located close to organs at risk, e.g. tumors located at the base of the skull or brain tumors. Other applications include soft tissue sarcomas and prostate carcinomas surrounded by sensitive tissue.
Approximately 50,000 patients have already been treated with particles worldwide. Of these, more than 3,000 have been treated with carbon ions. Only a combined system, which also enables the use of various ion types in addition to protons, can meet today's requirements for the efficient treatment of a broad range of tumors.
Siemens Healthcare is one of the world's largest suppliers to the healthcare industry. The company is a renowned medical solutions provider with core competence and innovative strength in diagnostic and therapeutic technologies as well as in knowledge engineering, including information technology and system integration. With its laboratory diagnostics acquisitions, Siemens Healthcare is the first fully integrated diagnostics company, bringing together imaging and lab diagnostics, therapy, and healthcare information technology solutions, supplemented by consulting and support services. Siemens Healthcare delivers solutions across the entire continuum of care — from prevention and early detection, to diagnosis, therapy and care. The company employs more than 49,000 people worldwide and operates in 130 countries. In the fiscal year 2007 (Sept. 30), Siemens Healthcare reported sales of €9.85 billion, orders of €10.27 billion, and group profit of €1.32 billion. Further information can be found by visiting www.siemens.com/healthcare.
Siemens Project Ventures GmbH (SPV) is a Group company of Siemens Financial Services. Together with renowned partners, SPV has with equity capital contributions been involved worldwide in the development of infrastructure projects, particularly in the energy, transport and telecommunication sectors. SPV has already participated in the development of 10 international power plant projects with an overall capacity of more than 6,600 MW as well as in three telecommunication projects and an airport, with a cumulative project volume of 7 billion USD.
As a 100% subsidiary of the Bilfinger Berger Multi Service Group, Bilfinger Berger Project Investments is responsible for the private-enterprise implementation and operation of public infrastructure projects as public private partnerships. To date, Bilfinger Berger Project Investments has invested equity capital amounting to a total of 330 million euros worldwide in an overall project portfolio of 7 billion euros. For further information, please refer to www.pi.bilfinger.com.
Bilfinger Berger Hochbau implements projects worth roughly 1 billion euros in Germany each year. The company's core competences range from contract development, planning, turnkey construction and complete renovation to inventory optimization of commercial, residential or special real estate. Bilfinger Berger Hochbau defines itself as the customer's partner and consultant who develops customized solutions to optimally meet the customer's individual requirements. For further information, please refer to www.hochbau.bilfingerberger.de.
HSG Technischer Service offers integrated facility management services with in-house operative manpower in practically all real estate fields from specialist trade to complex service packages. Real estate objects are serviced throughout the life cycle, from the planning stage to smooth operation to reorientation, including continuous quality control and customized services. The customer benefits from these services in every respect: through low operating costs that can be calculated in the long term and through the complete relief of all real estate-related tasks. Thus, HSG contributes to a noticeable increase in value and a longterm added value of real estate objects. For further information, please refer to www.facilityservices.bilfinger.de.
Media Contact
Holger Reim
Siemens Healthcare
Alle Nachrichten aus der Kategorie: Health and Medicine
This subject area encompasses research and studies in the field of human medicine.
Among the wide-ranging list of topics covered here are anesthesiology, anatomy, surgery, human genetics, hygiene and environmental medicine, internal medicine, neurology, pharmacology, physiology, urology and dental medicine.
Zurück zur Startseite
Neueste Beiträge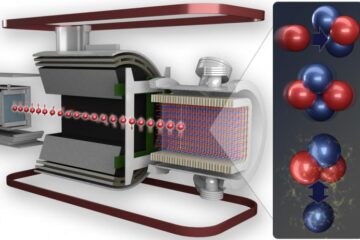 Scientists achieve higher precision weak force measurement between protons, neutrons
Through a one-of-a-kind experiment at the Department of Energy's Oak Ridge National Laboratory, nuclear physicists have precisely measured the weak interaction between protons and neutrons. The result quantifies the weak…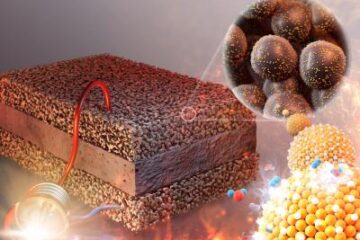 High-performance single-atom catalysts for high-temperature fuel cells
Individual Pt atoms participate in catalytic reaction to faciitate the electrode process by up to 10 times. Single-atom Pt catalysts are stable at 700 degrees Celsius and expected to stimulate…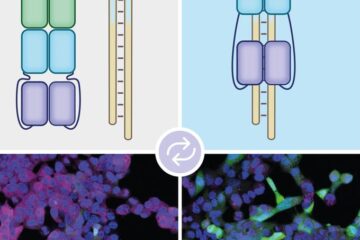 New method allows precise gene control by light
A novel optical switch makes it possible to precisely control the lifespan of genetic "copies". These are used by the cell as building instructions for the production of proteins. The…