Pediatricians Call for a Cohesive Definition of Metabolic Syndrome in Children
Metabolic syndrome is a group of cardiovascular risk factors, including obesity, hypertension, prediabetes, and reduced HDL ("good") cholesterol. Because it is difficult to know when a child is at risk for metabolic syndrome, some doctors fear that children may not be properly diagnosed as a result. The February 2008 issue of The Journal of Pediatrics focuses on this issue by publishing a series of articles in an attempt to work toward a cohesive definition of metabolic syndrome in children.
Five articles of the series were completed by researchers from the Pediatric Metabolic Syndrome Working Group (PMSWG), a team of researchers from various institutions across the United States. The members of the PMSWG explored the potential for a unified and cohesive definition for metabolic syndrome. The researchers evaluated how current definitions relate to the number of children diagnosed with metabolic syndrome. They found that because of the variety of definitions used by pediatricians, it is difficult to estimate the prevalence of the syndrome among children and adolescents. Additionally, the researchers looked at how well each metabolic risk factor predicts future health issues. According to Dr. Terry Huang, "these papers represent summaries of the current state of knowledge for factors related to metabolic syndrome." By gathering this information, the PMSWG hopes to provide a frame of reference for pediatricians working with metabolic syndrome.
Dr. John Morrison and colleagues from Cincinnati Children's Medical Center, Cincinnati Jewish Hospital, and Maryland Medical Research Institute collected data from a 25-30 year study concerning cardiovascular risk factors. They found that metabolic syndrome in children may have a direct link to type 2 diabetes in adulthood.
In a related article, Dr. Claudio Maffeis and colleagues from The Obesity Study Group of the Italian Society of Pediatric Endocrinology and Diabetology used body mass index (BMI), waist circumference, and weight to height ratios to determine obesity in a group of 974 children. They found that evaluating waist circumference and weight to height ratio measurements may be more accurate in determining metabolic risk than using body mass index alone.
These articles demonstrate that symptoms of adult metabolic syndrome begin in childhood and may be directly related to obesity. They also illustrate the need for a clear definition of metabolic syndrome in children. According to Dr. Reginald Washington, "once this definition exists, medical providers who care for children will know what to look for in order to identify children who are at risk to develop adult metabolic syndrome." Such a definition could lead to better treatment of childhood metabolic syndrome, which could positively impact the growing obesity epidemic.
These studies are reported in the following:
•"Finding Thresholds of Risk for Components of the Pediatric Metabolic Syndrome", by Terry T-K Huang, PhD, MPH
•"Metabolic Syndrome Rates in United States Adolescents, from the National Health and Nutrition Examination Survey, 1999-2002" by Stephen Cook, MD, Peggy Auinger, MS, Chaoyang Li, MD, PhD, and Earl S. Ford, MD, MPH
•"Examining Metabolic Syndrome Definitions in Overweight Hispanic Youth: A Focus on Insulin Resistance" by Gabriel Q. Shaibi, PhD, PT, and Michael I. Goran, PhD
•"Comparison of Different Definitions of Pediatric Metabolic Syndrome: Relation to Abdominal Adiposity, Insulin Resistance, Adiponectin, and Inflammatory Biomarkers" by SoJung Lee, PhD, Fida Bacha, MD, Neslihan Gungor, MD, and Silva Arslanian, MD
•"Defining the Metabolic Syndrome in Children and Adolescents: Will the Real Definition Please Stand Up?" by Earl S. Ford, MD, MPH, and Chaoyang Li, MD, PhD
•"Sensitivity, Specificity, and Predictive Values of Pediatric Metabolic Syndrome Components in Relation to Adult Metabolic Syndrome: The Princeton LRC Follow-up Study" by Terry T-K Huang, PhD, MPH, Tonya R. Nansel, PhD, Allen R. Belsheim, MA, and John A. Morrison, PhD
•"Childhood Obesity Predicts Adult Metabolic Syndrome: The Fels Longitudinal Study" by Shumei S. Sun, PhD, Ruohong Liang, MS, Terry T-K Huang, PhD, MPH, Stephen R. Daniels, MD, PhD, Silva Arslanian, MD, Kiang Liu, PhD, Gilman D. Grave, MD, and Roger M. Siervogel, PhD
•"Metabolic Syndrome in Childhood Predicts Adult Metabolic Syndrome and Type 2 Diabetes Mellitus 25 to 30 Years Later" by John A. Morrison, PhD, Lisa Aronson Friedman, ScM, Ping Wang, PhD, and Charles J. Glueck, MD
•"Waist-to-Height Ratio, a Useful Index to Identify High Metabolic Risk in Overweight Children" by Claudio Maffeis, MD, Claudia Banzato, MD, and Giorgio Talamini, MD, on behalf of The Obesity Study Group of The Italian Society of Pediatric Endocrinology and Diabetology.
The articles appear in The Journal of Pediatrics, Volume 152 Number 2 (February 2008), published by Elsevier.
All news from this category: Health and Medicine
This subject area encompasses research and studies in the field of human medicine.
Among the wide-ranging list of topics covered here are anesthesiology, anatomy, surgery, human genetics, hygiene and environmental medicine, internal medicine, neurology, pharmacology, physiology, urology and dental medicine.
Back to the Homepage
Latest posts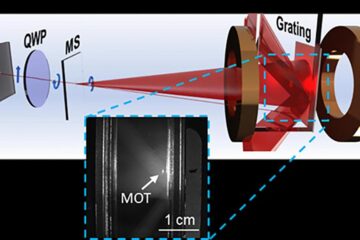 Bringing atoms to a standstill: NIST miniaturizes laser cooling
It's cool to be small. Scientists at the National Institute of Standards and Technology (NIST) have miniaturized the optical components required to cool atoms down to a few thousandths of…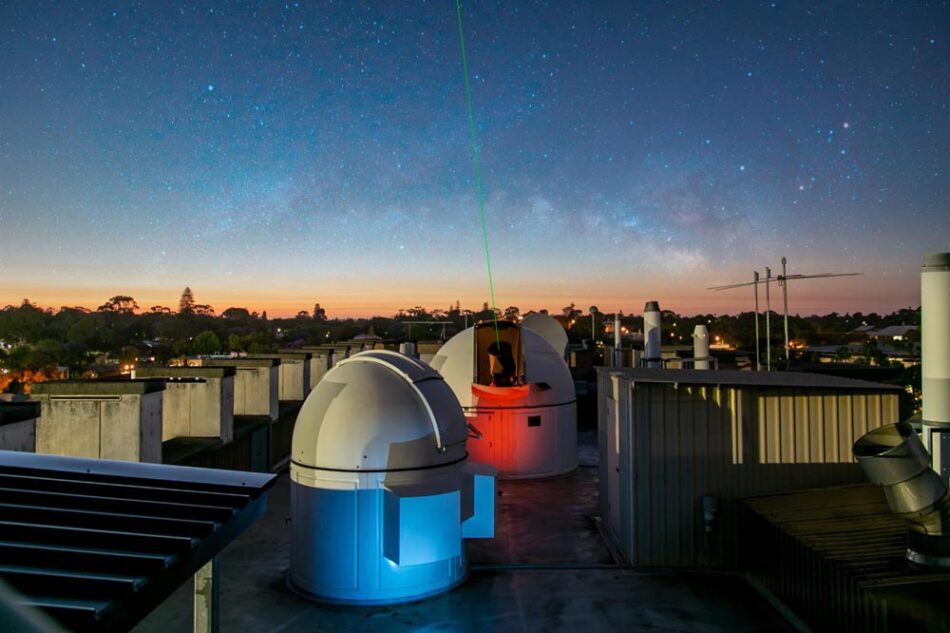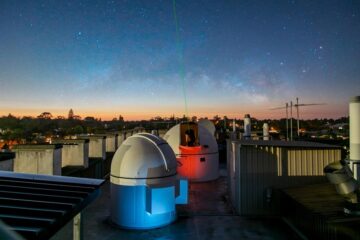 Record-breaking laser link could help us test whether Einstein was right
Scientists from the International Centre for Radio Astronomy Research (ICRAR) and The University of Western Australia (UWA) have set a world record for the most stable transmission of a laser signal through…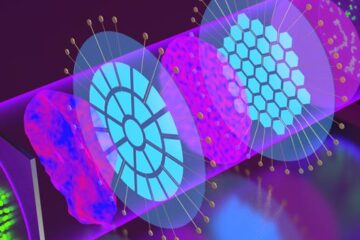 Adaptive optics with cascading corrective elements
A cascaded dual deformable phase plate wavefront modulator enables direct AO integration with existing microscopes–doubling the aberration correction range and greatly improving image quality. Microscopy is the workhorse of contemporary…