'Swish-and-spit' test accurate for cancer
Lead investigator Joseph Califano, M.D., says his group at Johns Hopkins asked 211 head and neck cancer patients and 527 individuals without cancers of the mouth, larynx or pharynx to brush the inside of their mouths, then rinse and gargle with a salt solution.
The researchers collected the rinsed saliva and filtered out cells thought to contain one or more of 21 bits of chemically altered genes common only to head and neck cancers. Tumor and blood samples also were collected.
The cellular mishaps occur when small molecules called methyl groups clamp on to the DNA ladder structure of a gene. In the grip of too many methyl groups, these genes can incorrectly switch on or off in a process called hypermethylation. "Mass-methylation" of particular genes can lead to cancer, the researchers say. Methylation mistakes in other genes could be triggered simply by aging and amount to no more than fine lines and wrinkles.
"The challenge is to predict which hypermethylated genes are most specific to cancer," says Califano, an associate professor of otolaryngology – head and neck cancer and oncology at Johns Hopkins. And because every cancer process involves a unique genetic fingerprint, combining several gene signatures for the disease rather than using single ones may identify a larger percentage of cancer patients.
Califano and his colleagues' report in the January 1 issue of Clinical Cancer Research noted that of 21 hypermethylated genes, seven of them were the best predictors of cancer within cell-laden saliva. Of the seven best, he tested panels of three to five genes on saliva rinses.
One panel correctly identified 66 out of 154 patients (42.9 percent) with the disease, and accurately ruled out the disease in 203 of 248 healthy subjects (81.9 percent).
Califano's team used a different set of seven hypermethylated genes among blood samples as well. Although the blood test was more accurate than the saliva test at detecting cancer in patients with the disease (34 out of 37), there was a trade-off in the number of healthy individuals it spotted (53 of 173).
"Few tests can be perfect 100 percent of the time in identifying both normal and cancerous cells," says Califano. "Because head and neck cancers are not widespread, it makes more sense to screen those at high risk and to focus on a test's ability to accurately rule out healthy people."
Califano notes that tests designed for broader populations, like PSA, focus on identifying a widespread disease in large numbers of people.
A saliva test, Califano says, is easy to do, painless and cheap, capturing cells from a wide area of the mouth. Some head and neck tumors do not shed genetic material into the blood, making the saliva test a better bet.
The Johns Hopkins investigators said more studies are needed to refine the test by uncovering additional hypermethylated genes that play a role, and to automate the test before multi-institutional clinical trials can begin. One of the first clinical uses for such a test could be to detect recurrence in current head and neck cancer patients.
There are nearly 50,000 cases of head and neck cancer diagnosed in the U.S. annually. Most are found when the disease has spread, and less than a year after diagnosis, many recur. Causes include heavy tobacco and alcohol use. Other head and neck cancers are caused by the sexually transmitted human papillomavirus.
Media Contact
Vanessa Wasta
EurekAlert!
All latest news from the category: Health and Medicine
This subject area encompasses research and studies in the field of human medicine.
Among the wide-ranging list of topics covered here are anesthesiology, anatomy, surgery, human genetics, hygiene and environmental medicine, internal medicine, neurology, pharmacology, physiology, urology and dental medicine.
Back to home
Newest articles
Duke-NUS and NHCS scientists first in the world to regenerate diseased kidney
Blocking an immune-regulating protein reverses the damage caused by acute and chronic kidney disease, a preclinical study suggests. In a world first, scientists at Duke-NUS Medical School, the National Heart…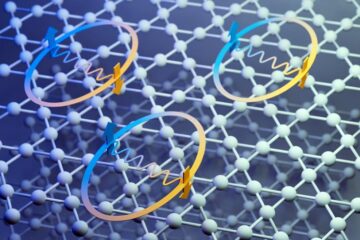 Unconventional superconductivity found in kagome metal
Physicists using advanced muon spin spectroscopy at Paul Scherrer Institute PSI make the missing link between their recent breakthrough in a kagome metal and unconventional superconductivity. The team uncovered an…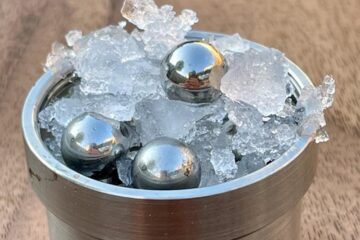 Discovery of new ice may change understanding of water
Researchers at UCL (University College London) have discovered a new type of ice that more closely resembles liquid water than any other known ices and that may rewrite our understanding…