"Idiopathic QT interval prolongation" linked to a five-fold increase in sudden death risk
Researchers conducting a large, ongoing study to improve detection and prevention of sudden cardiac death were surprised to discover that a specific heart rhythm abnormality – idiopathic QT interval prolongation – increased risk five-fold among patients with coronary artery disease.
"More than 80 percent of all cases of sudden cardiac death occur in people who have significant coronary artery disease, but we currently do not have a medical test that consistently identifies patients at risk," said Sumeet S. Chugh, M.D., associate director of the Cedars-Sinai Heart Institute and director of Clinical Electrophysiology. Chugh is first author of an article in Circulation, now appearing online ahead of print. This research was conducted with colleagues in the Emergency Medicine and Pathology Departments at Oregon Health and Science University in Portland, as part of the ongoing Oregon Sudden Unexpected Death Study.
"Abnormal QT prolongation has significant potential for evaluating risk and developing prevention strategies, but there are many factors – some known and some not known – that contribute to QT prolongation. Diabetes and the use of certain medications were significant predictors of QT interval prolongation and sudden cardiac death risk in our study. However, the most interesting and somewhat unexpected finding was that abnormally prolonged QT interval of unknown etiology – independent of diabetes, medications and other factors – was an even more powerful predictor of sudden cardiac death, with a five-fold increase in odds," said Chugh, who holds the Pauline and Harold Price Chair in Cardiac Electrophysiology Research.
The researchers noted that several gene variations have been linked to prolonged QT intervals, and the discovery of new genetic associations are likely to improve risk-assessment and intervention strategies. "The continued identification of gene variants that determine QT interval duration has become an important scientific priority in the field," Chugh said.
"QT interval" refers to electrical activity that occurs in the main pumping chambers of the heart, the ventricles. It includes the Q, R, S, and T waves seen on an electrocardiogram. Unlike heart attacks, which are typically caused by clogged coronary arteries, sudden cardiac arrest is the result of defective electrical impulses.
In 2002, Chugh launched the Oregon Sudden Unexpected Death Study, an ambitious population study involving 16 hospitals serving a community of about 1 million residents in the Portland, Ore., metropolitan area. This and related research projects are continuing to shed light on the incidence, demographics, genetic defects, risk factors, triggers and prevention techniques related to sudden cardiac arrest, which causes nearly instantaneous death in 90 percent of cases.
Chugh directed the Cardiac Arrhythmia Center at Oregon Health and Science University prior to joining Cedars-Sinai in late 2008. This study was funded by the National Institutes of Health/National Heart, Lung, and Blood Institute and a Hopkins-Reynolds Clinical Cardiovascular Center grant.
Citation: Circulation, "Determinants of Prolonged QT Interval and Their Contribution to Sudden Death Risk in Coronary Artery Disease: The Oregon Sudden Unexpected Death Study," published online ahead of print Jan. 26, 2009.
All latest news from the category: Health and Medicine
This subject area encompasses research and studies in the field of human medicine.
Among the wide-ranging list of topics covered here are anesthesiology, anatomy, surgery, human genetics, hygiene and environmental medicine, internal medicine, neurology, pharmacology, physiology, urology and dental medicine.
Back to home
Newest articles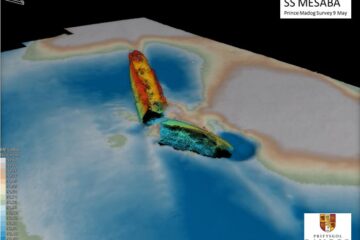 Finding the ship that sent out a warning to The Titanic
New powerful technology reveals lost seabed structures. The ship which sent an iceberg warning to the RMS Titanic, before the ocean-liner sank, has been identified lying in the Irish Sea….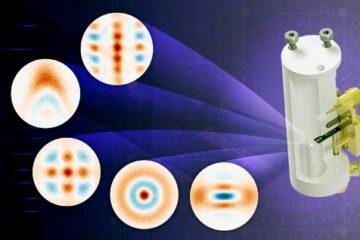 Quantum technology reaches unprecedented control over captured light
Researchers in quantum technology at Chalmers University of Technology have succeeded in developing a technique to control quantum states of light in a three-dimensional cavity. In addition to creating previously…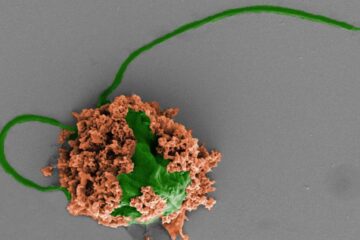 Tiny swimming robots treat deadly pneumonia in mice
Nanoengineers at the University of California San Diego have developed microscopic robots, called microrobots, that can swim around in the lungs, deliver medication and be used to clear up life-threatening…