Mount Sinai is first in New York state to perform new Alzheimer's imaging test in clinical setting
The Mount Sinai Medical Center is the first institution in New York State to use in the clinical setting a newly approved imaging technique to detect Alzheimer's disease (AD) in people who are cognitively impaired.
Until now, physicians have been limited in their ability to diagnose AD, guided almost exclusively by a patient's mental and behavioral symptoms and family history. The innovative technique—recently approved by the U.S. Food and Drug Administration (FDA), is not only expected to play a critical role in the diagnosis of AD, but in drug research, and the design of clinical trials leading to a cure.
Under the new procedure, patients are injected with a radioactive agent called florbetapir, which binds to the plaques that are hallmark symptoms of AD. The physician then uses a positron emission tomography (PET) scan to highlight the plaques that are binded to the agent. If a large amount of florbetapir is visualized on the image, the patient may have AD. If no plaques are found, this could eliminate AD as a possible cause of the patient's cognitive impairment.
"Until now, a diagnosis of Alzheimer's disease could only be pathologically confirmed at autopsy," said Samuel Gandy, MD, Professor of Neurology and Psychiatry and Director of the Mount Sinai Center for Cognitive Health and NFL Neurological Center at The Mount Sinai Medical Center. "Coupled with traditional clinical examination, florbetapir is a promising tool in helping confirm the diagnosis of a patient who is dealing with cognitive impairment. While we cannot exclude the presence of very low levels of amyloid, a negative test means that a memory problem is likely due to some other cause."
Alzheimer's disease is one of several possible causes of cognitive decline. Symptoms may overlap with other causes of cognitive impairment including memory loss; loss in visuospatial ability and executive function; and behavioral and language difficulties. The imaging technique will be used as an adjunctive tool with traditional methods of diagnosis to help determine if these symptoms are related to AD and if not, eliminate it as a likely cause of them.
"The approval of this agent by the FDA for PET imaging of the brain, already available at The Mount Sinai Medical Center, marks a significant advance in the evaluation of patients suspected of having or being at risk for Alzheimer's Disease," said Josef Machac, MD, Director of Nuclear Medicine and Professor of Radiology at The Mount Sinai Medical Center. "The principal value of this procedure at this time is in excluding beta-amyloid and Alzheimer's disease as cause for memory or cognitive decline. This can help in patient management, and in clinical trials of investigational therapies to find more effective treatment."
Florbetapir is anticipated to be most useful in the research setting, providing scientists with a tool for measuring the efficacy of certain drugs on patients who present with cognitive impairment or AD. The scan will help determine which patients are appropriate for which trials, which drugs are effective and for what duration, and provide a better assessment for disease progression.
"From a research perspective, this imaging technique is a major advance that will propel us forward in designing clinical trials and determining drug efficacy for this debilitating disease," said Dr. Gandy. "I look forward to using it both in my clinical practice to help diagnose my patients, and in my research on the quest for a cure for Alzheimer's disease."
AD is an incurable, progressive neurodegenerative disease affecting more than five million people worldwide, and is the leading cause of dementia in the elderly. Presently, there is no cure for Alzheimer's disease.
Florbetapir is marketed as Amyvid™ by Eli Lilly and Company and Avid Radiopharmaceuticals, Inc., a wholly owned subsidiary of Lilly.
About The Mount Sinai Medical Center
The Mount Sinai Medical Center encompasses both The Mount Sinai Hospital and Mount Sinai School of Medicine. Established in 1968, Mount Sinai School of Medicine is one of the leading medical schools in the United States. The Medical School is noted for innovation in education, biomedical research, clinical care delivery, and local and global community service. It has more than 3,400 faculty in 32 departments and 14 research institutes, and ranks among the top 20 medical schools both in National Institutes of Health (NIH) funding and by U.S. News & World Report.
The Mount Sinai Hospital, founded in 1852, is a 1,171-bed tertiary- and quaternary-care teaching facility and one of the nation's oldest, largest and most-respected voluntary hospitals. In 2011, U.S. News & World Report ranked The Mount Sinai Hospital 16th on its elite Honor Roll of the nation's top hospitals based on reputation, safety, and other patient-care factors. Of the top 20 hospitals in the United States, Mount Sinai is one of 12 integrated academic medical centers whose medical school ranks among the top 20 in NIH funding and U.S. News & World Report and whose hospital is on the U.S. News & World Report Honor Roll. Nearly 60,000 people were treated at Mount Sinai as inpatients last year, and approximately 560,000 outpatient visits took place.
Media Contact
Mount Sinai Press Office
EurekAlert!
All latest news from the category: Health and Medicine
This subject area encompasses research and studies in the field of human medicine.
Among the wide-ranging list of topics covered here are anesthesiology, anatomy, surgery, human genetics, hygiene and environmental medicine, internal medicine, neurology, pharmacology, physiology, urology and dental medicine.
Back to home
Newest articles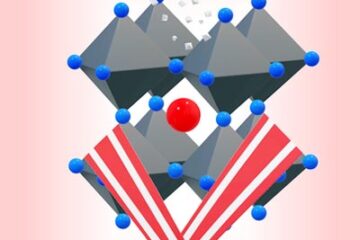 Perovskite solar cells soar to new heights
Metal halide perovskites have been under intense investigation over the last decade, due to the remarkable rise in their performance in optoelectronic devices such as solar cells or light-emitting diodes….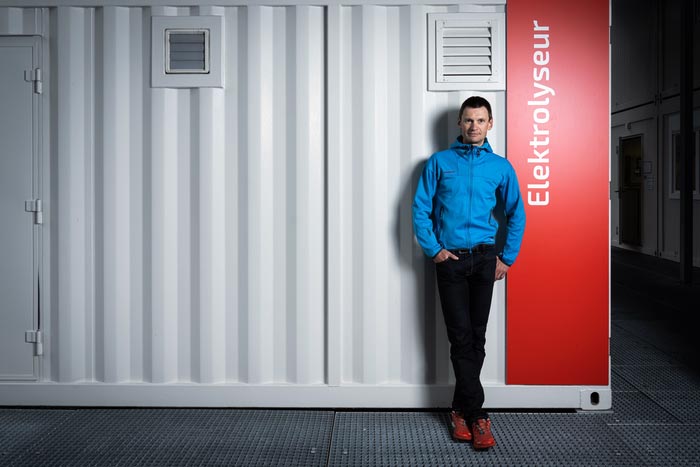 Blue hydrogen can help protect the climate
An international group of researchers led by the Paul Scherrer Institute and the Heriot-Watt University has carried out in-depth analyses of the climate impact of blue hydrogen. This is produced…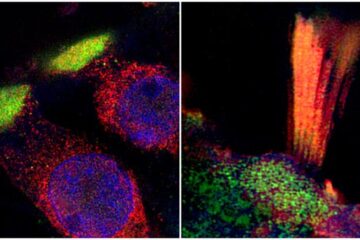 Genes associated with hearing loss visualised in new study
Researchers from Uppsala University have been able to document and visualise hearing loss-associated genes in the human inner ear, in a unique collaboration study between otosurgeons and geneticists. The findings…