Link between breast implants and cancer under investigation
The researchers conclude that breast implants can cause a new subtype of the rare yet malignant lymphoma known as ALCL. The research results have been published in the journal Mutation Research.
Worldwide there have been 71 documented cases of patients with anaplastic large cell lymphoma (ALCL) in which researchers suspected breast implants to be the cause. ALCL is normally found in the lymph nodes, as well as in skin, lung, liver and soft tissue, but not usually in the breast.
Cases in which ALCL developed in the breast region almost exclusively involved patients who have had breast surgery. In these cases, ALCL developed around ten years after the operation. The tumours grew in the scar tissue around the implant.
Breast implants are generally safe and studies have found no association between breast surgery and other forms of cancer. ALCL itself is also an extremely rare occurrence. Among three million breast implants, there are between one and six reported cases of ALCL.
ALCL is divided into two subtypes. In one subtype, the cancerous cells produce an abnormal form of the protein ALK (anaplastic lymphoma kinase). The other type does not express ALK in tumour cells at all. While patients with ALK-positive lymphoma have a better chance of survival, the cancer is considerably more aggressive in ALK-negative cases.
Implant-related ALCL appears to form a third group. The cells do not express ALK, but patients have good survival rates. "This is a previously unrecognized, new subtype of ALCL," Lukas Kenner explains. "We must now determine the exact causes behind its occurrence."
The search for causes
The actual reasons why implants can cause lymphoma remain unclear. While some patients were successfully treated with chemotherapy and radiation therapy, the lymphoma in many cases subsided on its own following removal of the implant and the surrounding tissue. An abnormal immune response from the body could therefore be a cause of the cancer. Kenner and his team are now preparing for further studies in which implants and dentures will be examined in other parts of the body.
Lukas Kenner from the Medical University Vienna, the University of Veterinary Medicine, Vienna and the Ludwig Boltzmann Institute for Cancer Research cooperated for this study with scientists from Cambridge, Liverpool, Swansea and Australia. The project was funded by the British organisation Leukaemia & Lymphoma Research.
The article "Anaplastic large cell lymphoma (ALCL) and breast implants: Breaking down the evidence" by Xuan Ye, Kayvan Shokrollahi, Warren M. Rozen, Rachel Conyers, Penny Wright, Lukas Kenner, Suzanne D. Turner and Iain S. Whitaker was published in the Journal Mutation Research. DOI: 10.1016/j.mrrev.2014.08.002
http://www.sciencedirect.com/science/article/pii/S138357421400043X
About the University of Veterinary Medicine, Vienna
The University of Veterinary Medicine, Vienna in Austria is one of the leading academic and research institutions in the field of Veterinary Sciences in Europe. About 1,300 employees and 2,300 students work on the campus in the north of Vienna which also houses five university clinics and various research sites. Outside of Vienna the university operates Teaching and Research Farms. www.vetmeduni.ac.at
Scientific Contact:
Prof. Lukas Kenner
University of Veterinary Medicine Vienna (Vetmeduni Vienna), Medical University Vienna, Ludwig Boltzmann Institute
T +43 664 1188385
lukas.kenner@vetmeduni.ac.at
Released by:
Susanna Kautschitsch
Science Communication / Public Relations
University of Veterinary Medicine Vienna (Vetmeduni Vienna)
T +43 1 25077-1153
susanna.kautschitsch@vetmeduni.ac.at
http://www.vetmeduni.ac.at/en/infoservice/presseinformation/press-releases-2014/…
Media Contact
Dr. Susanna Kautschitsch
idw - Informationsdienst Wissenschaft
Alle Nachrichten aus der Kategorie: Health and Medicine
This subject area encompasses research and studies in the field of human medicine.
Among the wide-ranging list of topics covered here are anesthesiology, anatomy, surgery, human genetics, hygiene and environmental medicine, internal medicine, neurology, pharmacology, physiology, urology and dental medicine.
Zurück zur Startseite
Neueste Beiträge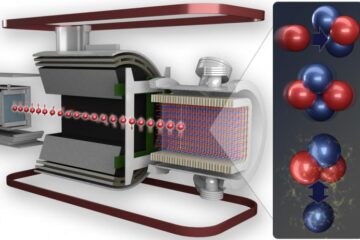 Scientists achieve higher precision weak force measurement between protons, neutrons
Through a one-of-a-kind experiment at the Department of Energy's Oak Ridge National Laboratory, nuclear physicists have precisely measured the weak interaction between protons and neutrons. The result quantifies the weak…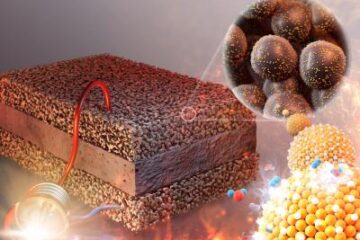 High-performance single-atom catalysts for high-temperature fuel cells
Individual Pt atoms participate in catalytic reaction to faciitate the electrode process by up to 10 times. Single-atom Pt catalysts are stable at 700 degrees Celsius and expected to stimulate…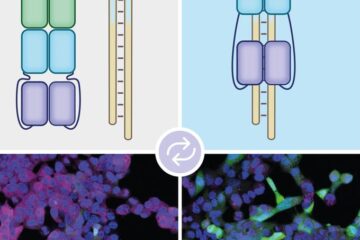 New method allows precise gene control by light
A novel optical switch makes it possible to precisely control the lifespan of genetic "copies". These are used by the cell as building instructions for the production of proteins. The…