Folic acid deficiency has multigenerational effects
Researchers from the universities of Calgary and Cambridge, UK, have discovered that a mutation in a gene necessary for the metabolism of folic acid not only impacts immediate offspring but can also have detrimental health effects, such as spina bifida and heart abnormalities, on subsequent generations.
The animal study, published this week in the journal Cell, also sheds light on the molecular mechanism of folic acid (also known as folate) during development.
About one in 1,200 children are born with spina bifida. The detrimental effects of folic acid deficiency during pregnancy on development are well known. As a result Canada, and many other countries, have implemented folate fortification programs which require folic acid to be added to cereal products. The aim has been to reduce the incidence of developmental problems, including spina bifida. However, until now, very little was known about how folic acid deficiency caused the diverse range of health problems in offspring.
"Fortification programs have reduced the risk of health effects but not eliminated them completely," says Dr. Jay Cross, with the faculties of medicine and veterinary medicine. "Based on our research, we now believe that it may take more than one generation to eliminate the health problems caused by folate deficiency. In addition, we need to be thinking not just about our own genes and how they impact our health and development, but also those of our descendents."
Cross, also a member of the Alberta Children's Hospital Research Institute, co-authored the study with Dr. Erica Watson from the University of Cambridge. Watson is a University of Calgary alumna and started the work during her PhD studies with Cross before moving to Cambridge.
Researchers from the university used mice for the study because their folic acid metabolism is very similar to humans. This enabled the researchers to explore how the molecular mechanism of folic acid deficiency impacted development, thereby causing developmental problems.
Dr. Roy Gravel, also a co-author of the study and member of the Alberta Childrens' Hospital Research Institute says this study provides a tremendous opportunity to look at the prevention of diseases like spina bifida. "The work began as a study of a gene called Mtrr in mice. The goal was to shed light on how a mutation in Mtrr would affect folate metabolism. The multigeneral effect we observed was completely unexpected," says Gravel.
The Mtrr gene encodes an enzyme that is key to the metabolism of folic acid and, when mutated, causes similar effects to dietary folic acid deficiency. The researchers found that when either the maternal grandmother or the maternal grandfather had this Mtrr mutation, their genetically normal grandchildren were at risk of a wide spectrum of developmental abnormalities, even if the mutated gene was not inherited through to the next generations.
These developmental abnormalities were also seen in the fourth and fifth generations of mice.
Through a series of experiments, researchers discovered that the developmental abnormalities were not passed down genetically. Instead, the defects were the result of "epigenetic" changes, which had been inherited. Epigenetics is a process which turns genes on and off through chemical modifications to DNA without changing the genetic code itself. Epigenetic inheritance refers to the passing along of these epigenetic marks as cells divide during development. It had been previously thought that epigenetic modifications were, for the most part, 'wiped clean' after each generation.
The researchers hypothesize that, for a yet unknown reason, some of these abnormal epigenetic marks caused by the Mtrr mutation escape this normal erasure and are inherited by the next generation. If the abnormal epigenetic marks that regulate genes important for development are inherited, then these generations may develop abnormalities as a result of the wrong genes being turned on or off.
"There have been several recent studies implicating folate in different types of human diseases, not just developmental abnormalities, and so our work provides insights into potential biochemical mechanism but also adds a layer of complexity in thinking about transgenerational effects of folate," says Cross.
"This was a very complex study and initially controversial for some. As a result, we could not have accomplished this work without key collaborations both here in Calgary and Cambridge."
The research for this study was supported by grants from the Canadian Institutes of Health Research and Alberta Innovates-Health Solutions.
Media Contact
Gloria Visser-Niven
Manager, Marketing & Communications
Faculty of Veterinary Medicine
403.210-6615
403.542-9444
gvissern@ucalgary.ca
About the University of Calgary
The University of Calgary is a leading Canadian university located in the nation's most enterprising city. The university has a clear strategic direction to become one of Canada's top five research universities by 2016, where research and innovative teaching go hand in hand, and where we fully engage the communities we both serve and lead. This strategy is called Eyes High, inspired by the university's Gaelic motto, which translates as 'I will lift up my eyes.'
For more information, visit ucalgary.ca. Stay up to date with University of Calgary news headlines on Twitter @UCalgary and in our media centre at ucalgary.ca/news/media.
Media Contact
Gloria Visser-Niven
EurekAlert!
All latest news from the category: Health and Medicine
This subject area encompasses research and studies in the field of human medicine.
Among the wide-ranging list of topics covered here are anesthesiology, anatomy, surgery, human genetics, hygiene and environmental medicine, internal medicine, neurology, pharmacology, physiology, urology and dental medicine.
Back to home
Newest articles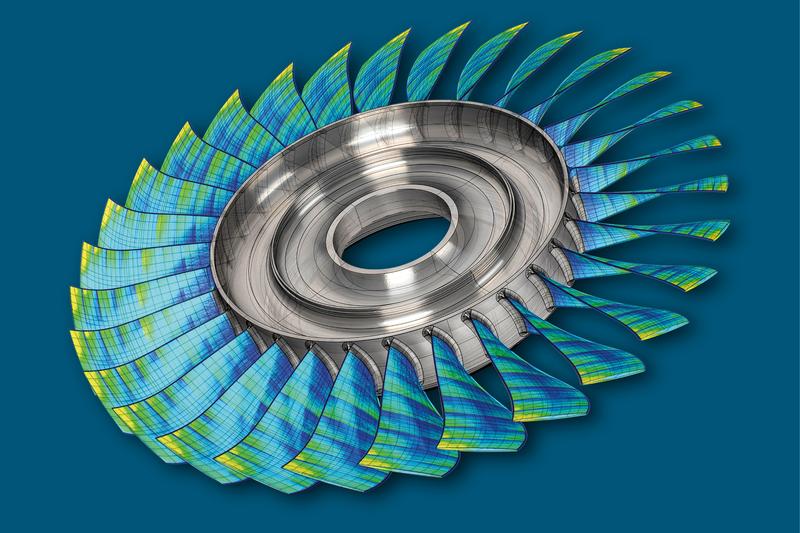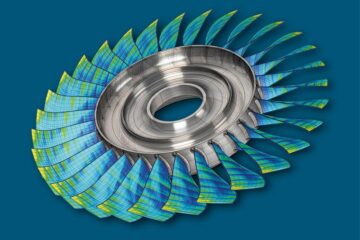 Digital ICTM Conference 2022
Achieving climate targets in turbomachinery engineering through digitization. Manufacturers and suppliers of engines and stationary turbomachinery have long recognized that the overriding goals of conserving resources and reducing emissions can…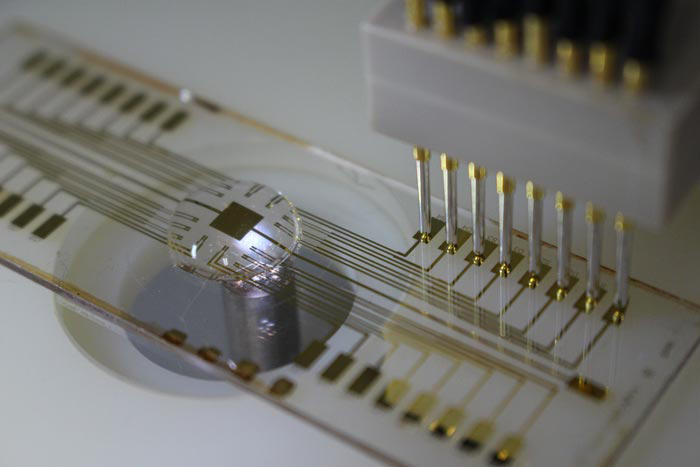 Creating a reference map to explore the electronic device mimicking brain activity
Maps are essential for exploring trackless wilderness or vast expanses of ocean. The same is true for scientific studies that try to open up new fields and develop brand-new devices….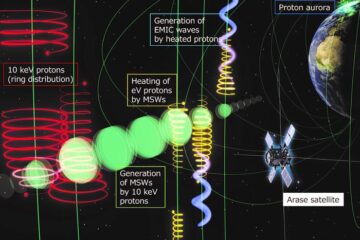 Arase satellite uncovers coupling between plasma waves and charged particles in Geospace
Scientists unravel a bit more of the mystery underlying how wave-particle interactions generate other plasma waves in Geospace. In a new study published in Physical Review Letters, researchers from Japan…