Extremely low 90-day cardiac device infection rates with TYRX antibacterial envelope use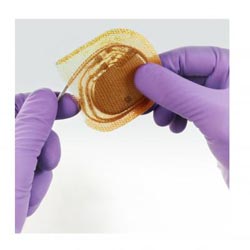 Use of TYRX, Inc.'s AIGISRx® Antibacterial Envelope reduced major infection rates by more than 90% in patients undergoing Cardiovascular Implantable Electronic Device (CIED) replacement procedures compared to similar high-risk cohorts, according to the CITADEL & CENTURION clinical study results presented on Saturday at the Late Breaking Clinical Trials session at Heart Rhythm 2013, the Heart Rhythm Society's 34th Annual Scientific Sessions.
CITADEL / CENTURION is a prospective, multicenter clinical study to evaluate the major device infection and mechanical complication rates in the 12 months after implantation, in patients at high risk for CIED infection who have their CIED implanted with an AIGISRx Antibacterial Envelope. Study patients were enrolled at 55 US centers, and were at high-risk for infection because they were undergoing a CIED replacement procedure with an implantable cardioverter-defibrillator (ICD), (CITADEL), or a cardiac resynchronization therapy (CRT) device (CENTURION). The results from a planned interim analysis of the primary endpoints for the first 1000 eligible patients after 90 days of follow up were presented by Dr. Charles A. Henrikson, the Chief of Electrophysiology at the Oregon Health Sciences University.
Key study findings include:
The CITADEL / CENTURION cohort at 90 days of follow-up had 95% fewer major CIED infections than the pre-defined published control cohort of 533 ICD and CRT replacement procedures (Gould et al. JAMA 2006, 295(16); 1907-1911) which had a major CIED infection rate of 1.88% at a mean follow-up of 81 days (0.1% vs. 1.88%; P
The CITADEL / CENTURION cohort at 90 days of follow-up had 94% fewer major infections than the 45-day major infection rate of 1.7% reported for the cohort of 1081 ICD/CRT replacement procedures in the Ontario ICD Database (Krahn et al. Circulation Arrhythmia and Electrophysiology 2011 4(2) 136-42 (0.1% vs. 1.7%; P
There was 1 major infection (0.1%), the primary efficacy endpoint of the study, after 90 days of follow-up. There were 11 minor infections (limited to the incision and skin) (1.1%).
The incidence of the most common mechanical complication, major hematomas (1.5%), was not significantly different than the pre-defined control cohort (2.3%; P = NS).
There were no unanticipated serious AIGISRx-related adverse events. There were 20 (2%) deaths, none related to the AIGISRx.
"CIED infections are increasing in frequency, are associated with substantial morbidity, mortality, and cost, and present significant challenges to patients and for the physicians who provide care for them," stated Charles A. Henrikson, MD, FHRS, Oregon Health Sciences University, Portland, Oregon. "The CITADEL & CENTURION are large prospective studies enrolling patients at community, academic, and VA medical centers which will provide us with useful clinical information on the use of the AIGISRx Envelope in a variety of patients who are at high risk for CIED infection." The CITADEL (NCT01043861) & CENTURION (NCT01043705) studies are registered in the ClinicalTrials.gov registry of federally and privately supported clinical trials conducted in the US and around the world.
This study was funded by TYRX, Inc.
About Heart Rhythm Society
Heart Rhythm 2013 is the most comprehensive educational program for heart rhythm professionals, featuring more than 250 educational sessions and more than 130 exhibitors showcasing innovative products and services. The Heart Rhythm Society's Annual Scientific Sessions have become the must-attend event of the year, allowing the exchange of new vital ideas and information among colleagues from every corner of the globe.
About TYRX, Inc.
TYRX, Inc. commercializes innovative, implantable combination drug+device products focused on infection control, including the AIGISRx® Antibacterial Envelope, designed to reduce surgical site infections associated with Cardiac Implantable Electronic Devices (CIEDs). AIGISRx products contain the antimicrobial agents, rifampin and minocycline, which have been shown to reduce infection by pathogens responsible for the majority of CIED infections, including "superbugs" such as methicillin-resistant S. aureus (MRSA).*
For more information, please visit http://www.TYRX.com or http://www.HeartDeviceInfection.com.
*Data on file at TYRX and published Hansen et al. Pacing Clin Electrophysiol. 2009; 32(7):898-907.
CONTACTS:
Robert White
President and Chief Executive Officer
TYRX, Inc.
732.246.8676
info@TYRX.com
For Media:
Kureczka/Martin Associates
Joan Kureczka
415.690.0210
Joan@Kureczka-Martin.com
Media Contact
Joan Kureczka
EurekAlert!
All latest news from the category: Health and Medicine
This subject area encompasses research and studies in the field of human medicine.
Among the wide-ranging list of topics covered here are anesthesiology, anatomy, surgery, human genetics, hygiene and environmental medicine, internal medicine, neurology, pharmacology, physiology, urology and dental medicine.
Back to home
Newest articles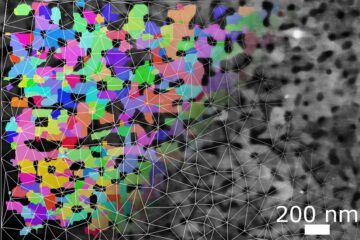 Thermal insulation for quantum technologies
Thermal insulation is not only important for buildings, but also in quantum technologies. While insulation panels around a house keep the heat inside, quantum devices require insulation against heat from…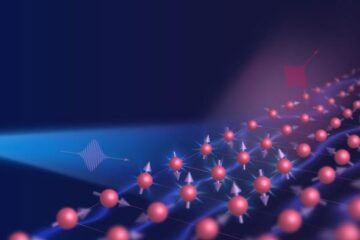 Spin keeps electrons in line in iron-based superconductor
Electronic nematicity, thought to be an ingredient in high temperature superconductivity, is primarily spin driven in FeSe finds a study in Nature Physics. Researchers from PSI's Spectroscopy of Quantum Materials…
Scientists devise method to prevent deadly hospital infections without antibiotics
Novel surface treatment developed at UCLA stops microbes from adhering to medical devices like catheters and stents. A hospital or medical clinic might be the last place you'd expect to…