Enabling technology in cell-based therapies: Scale-up, scale-out or program in-place
Advances reported in this issue include methods of cell separation that utilize unique microscale forces for use with higher cell concentrations or larger sample volumes; techniques, device packages and footprints that utilize "smart" dynamic magnetic traps, microfluidic separators, and acoustic energy-based cell separation techniques provide new inline and closed-loop systems; and methods to better automate or package complex cell manipulations into closed bioreactor systems.
The arrival of FDA-approved chimeric antigen receptors (CAR) T-cell therapies and the expansion of T-cell and other cell-based therapies beyond oncology applications, have reinvigorated discussions around the ways in which researchers harvest, culture, process, or directly alter therapeutic cells.
However, the manufacturing process (i.e. selection of peripheral blood mononuclear cells from whole blood, activation of T cells, transduction with CAR viral vectors or transposons, and expansion in an appropriate bioreactor) for combination gene/cell therapies such as CAR T is complex, and there remain many opportunities to decrease costs and improve safety of these important new clinical tools.
###
The SLAS Technology special issue on Enabling Technology in Cell-Based Therapies: Scale-Up, Scale-Out or Program In-Place can be accessed at http://journals.sagepub.com/toc/jlad/23/4. For more information about SLAS and its journals, visit http://www.slas.org/journals.
A PDF of this article is available to credentialed media outlets upon request. Contact nhallock@slas.org.
About our Society and Journals
SLAS (Society for Laboratory Automation and Screening) is an international community of nearly 20,000 professionals and students dedicated to life sciences discovery and technology. The SLAS mission is to bring together researchers in academia, industry and government to advance life sciences discovery and technology via education, knowledge exchange and global community building.
SLAS DISCOVERY: 2016 Impact Factor 2.444. Editor-in-Chief Robert M. Campbell, Ph.D., Eli Lilly and Company, Indianapolis, IN (USA). SLAS Discovery (Advancing Life Sciences R&D) was previously published (1996-2016) as the Journal of Biomolecular Screening (JBS).
SLAS TECHNOLOGY: 2016 Impact Factor 2.850. Editor-in-Chief Edward Kai-Hua Chow, Ph.D., National University of Singapore (Singapore). SLAS Technology (Translating Life Sciences Innovation) was previously published (1996-2016) as the Journal of Laboratory Automation (JALA).
Follow SLAS on Twitter at @SLAS_Org.
Follow SLAS on Facebook at SocietyforLaboratoryAutomationandScreening.
Follow SLAS on YouTube at SLASvideo.
Follow SLAS Americas on LinkedIn at Society for Laboratory Automation and Screening (SLAS Americas).
Follow SLAS Europe on LinkedIn at Society for Laboratory Automation and Screening Europe (SLAS Europe).
Alle Nachrichten aus der Kategorie: Health and Medicine
This subject area encompasses research and studies in the field of human medicine.
Among the wide-ranging list of topics covered here are anesthesiology, anatomy, surgery, human genetics, hygiene and environmental medicine, internal medicine, neurology, pharmacology, physiology, urology and dental medicine.
Zurück zur Startseite
Neueste Beiträge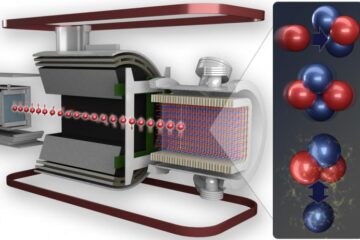 Scientists achieve higher precision weak force measurement between protons, neutrons
Through a one-of-a-kind experiment at the Department of Energy's Oak Ridge National Laboratory, nuclear physicists have precisely measured the weak interaction between protons and neutrons. The result quantifies the weak…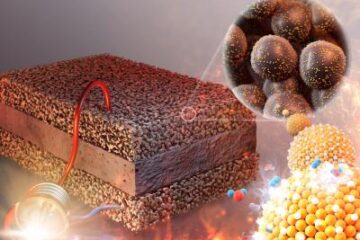 High-performance single-atom catalysts for high-temperature fuel cells
Individual Pt atoms participate in catalytic reaction to faciitate the electrode process by up to 10 times. Single-atom Pt catalysts are stable at 700 degrees Celsius and expected to stimulate…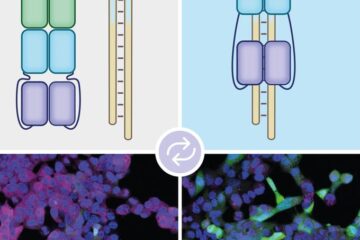 New method allows precise gene control by light
A novel optical switch makes it possible to precisely control the lifespan of genetic "copies". These are used by the cell as building instructions for the production of proteins. The…