Most early-stage breast cancer patients may not need radiation after mastectomy
Breast cancer patients with early stage disease that has spread to only one lymph node may not benefit from radiation after mastectomy, because of the low present-day risk of recurrence following modern surgery and systemic therapy, a finding that could one day change the course of treatment for thousands of women diagnosed each year, according to researchers at The University of Texas M. D. Anderson Cancer.
The research, presented today in the plenary session of the Society of Surgical Oncology Annual Cancer Symposium, showed that stage I and II patients without spread to axillary lymph nodes or with 1-3 lymph nodes with metastasis who received surgery and adjuvant chemotherapy without radiation to the chestwall post-mastectomy had a low overall risk of locoregional recurrences (LRR).
According to Henry Kuerer, M.D., Ph.D., professor and Training Program Director in M. D. Anderson's Department of Surgical Oncology, 90 percent of patients diagnosed with node-positive disease will present with three or fewer nodes. An estimated 47,000 women are diagnosed annually with breast cancer involving 1- 3 lymph nodes. Of those, 30,000 have only one lymph node involvement.
"There is currently no question that radiotherapy after mastectomy is effective at decreasing the chances of LRR and is indicated in breast cancer patients with lymph node spread in greater than four nodes and where the risk of LRR is higher than 10 to 15 percent. However, the need for post-mastectomy radiation in early stage breast cancer patients has been a topic of great debate within the cancer community for decades," explained Kuerer, the study's senior author.
In the 1990s, two landmark randomized trials demonstrated a survival benefit for early stage breast cancer patients with lymph node metastases who received the therapy post-mastectomy, explained Kuerer. Subsequently, in 2005, a meta-analysis of randomized clinical trials that were conducted in the 1960s to 1980s showed both a survival benefit, and a decreased risk of LRR for women with node positive breast cancer. These study findings shifted clinical practice: the National Comprehensive Cancer Network altered their medical guidelines in 2007 to suggest that stage I and II breast cancer patients with one to three lymph node metastases "strongly consider" radiation post-mastectomy.
"We have entered a new era of breast cancer diagnosis and treatment. Modern day advances in all modalities have been dramatic and, collaboratively, have had a significant impact on recurrence and survival. Given these advances, the goal of our study was to assess the present-day LRR risk in women who present with smaller breast tumors and metastases to fewer lymph nodes," said Kuerer.
Kuerer and his colleagues studied clinical and pathological factors from 1,022 stage I or II breast cancer patients who received a mastectomy at M. D. Anderson between 1997 and 2002. Of those women, 79 percent had no lymph node involvement, 26 percent had 1-3 positive lymph nodes, with the majority having just one positive node. None received post-mastectomy radiation and/or pre-operative chemotherapy; 77 percent received post-operative chemotherapy and/or hormonal therapy. The median age was 54 years and the median follow up time was 7.5 years.
The researchers found that there was no statistical difference in the 10-year risk of LRR in women without lymph node spread versus those with spread to one node – 2.1 percent to 3.3 percent, respectively.
The only independent risk factor for LRR was age; patients age 40 and younger, regardless of node involvement, were at significant increased risk for LRR.
"For these younger women, not less, but more treatment may be needed," said Rajna Sharma, M.D., a fellow in M. D. Anderson's Department of Surgical Oncology, who presented the findings.
"For the overwhelming majority of early-stage breast cancer patients treated with modern surgery and systemic therapies, LRR rates may be too low to justify routine use of post-mastectomy radiation," said Kuerer. "This research will provoke much discussion among those caring for women with early-stage breast disease. Replicating these findings should be a priority to ensure that patients only receive therapy that is medically necessary."
In addition to Kuerer and Sharma, other authors on the all-M.D. Anderson study include: Thomas A. Buchholz, M.D., professor, Department of Radiation Oncology; Funda Meric-Bernstam, M.D., professor, Kelly K. Hunt, M.D., professor, Isabelle Bedrosian, M.D., assistant professor, Gildy V. Babiera, M.D., associate professor, Anthony Lucci, M.D., associate professor, Rosa F. Hwang, M.D., assistant professor, Loren L. Rourke, MD., assistant professor, Elizabeth A. Mittendorf, M.D., assistant professor, all in the Department of Surgical Oncology; Steven J. Kronowitz, M.D., associate professor, Department of Plastic Surgery; 4 Savitri Krishnamurthy, M.D., professor, Department of Pathology; Ana M. Gonzalez-Angulo, M.D., associate professor, Department of Breast Medical Oncology; and Wei Qiao, Department of Biostatistics.
About M. D. Anderson
The University of Texas M. D. Anderson Cancer Center in Houston ranks as one of the world's most respected centers focused on cancer patient care, research, education and prevention. M. D. Anderson is one of only 41 Comprehensive Cancer Centers designated by the National Cancer Institute. For four of the past six years, M. D. Anderson has ranked No. 1 in cancer care in "America's Best Hospitals," a survey published annually in U.S. News and World Report.
Media Contact
Lindsay Anderson
EurekAlert!
Alle Nachrichten aus der Kategorie: Health and Medicine
This subject area encompasses research and studies in the field of human medicine.
Among the wide-ranging list of topics covered here are anesthesiology, anatomy, surgery, human genetics, hygiene and environmental medicine, internal medicine, neurology, pharmacology, physiology, urology and dental medicine.
Zurück zur Startseite
Neueste Beiträge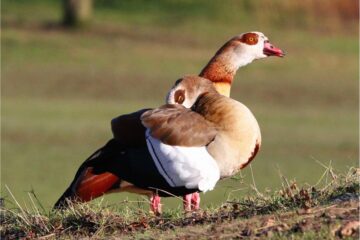 Alien species to increase by 36% worldwide by 2050
The number of alien (non-native) species, particularly insects, arthropods and birds, is expected to increase globally by 36% by the middle of this century, compared to 2005, finds new research…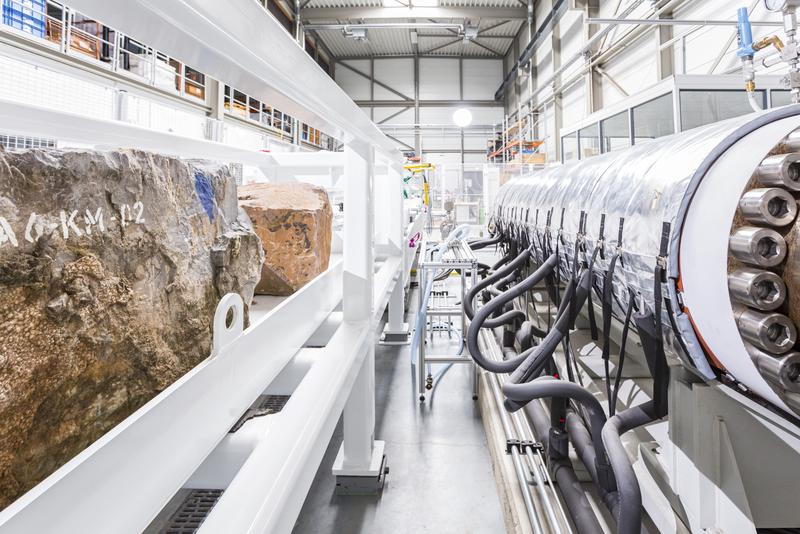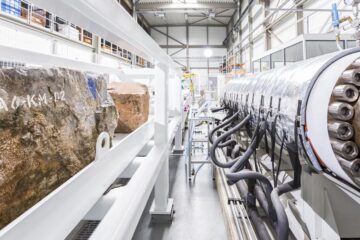 Geothermal energy: Fraunhofer IEG operates simulator for drilling at depths up to 5,000 meters
To tap into geothermal reservoirs, boreholes must be drilled deeply into the earth's crust. Due to the extreme pressures and temperatures involved, this is expensive and time consuming. A research…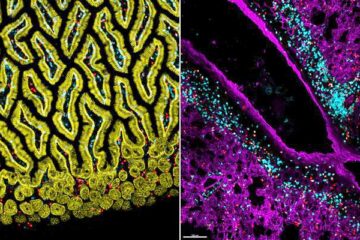 Immune cells as guests in the tissue
Specialized immune cells settle permanently in tissues of the body and build "local task forces". Wuerzburger scientists have recently discovered, how these cells can regenerate themselves and can adapt to…