Dana-Farber Scientists find potential loophole in pancreatic cancer defenses
Dana-Farber Cancer Institute scientists and colleagues have discovered that pancreatic cancer cells' growth and spread are fueled by an unusual metabolic pathway that someday might be blocked with targeted drugs to control the deadly cancer.
Cancer cells are known to "rewire" their metabolic circuits differently from normal cells to provide energy for cancerous growth. A study published today in Nature reveals that pancreatic tumor cells are dependent on an amino acid, glutamine, which they utilize via a molecular pathway that has no apparent backup system.
"Pancreatic cancer cells have painted themselves into a metabolic bottleneck," said Dana-Farber's Alec Kimmelman, MD, PhD, co-senior author of the publication with Lewis Cantley, PhD, of Weill Cornell Medical College. Their research showed "that if you suppress any enzyme in that pathway, the cancer cells cannot effectively compensate and they can no longer grow," Kimmelman said.
Moreover, the investigators said, this novel glutamine pathway in pancreatic tumors does not appear to be important for normal cells, suggesting that inhibitor drugs could block cancer cells' growth without harming healthy tissues and organs.
"We don't have a drug to do this in humans," Kimmelman said, "but we are working on inhibitors of enzymes in the glutamine pathway."
The research showed that the cancer gene KRAS, which is the "signature" genetic mutation occurring in pancreatic cancer, directs the metabolic rewiring that creates the tumors' dependence on the glutamine pathway. KRAS, Kimmelman explained, changes the expression of key enzymes that maintain this pathway.
Pancreatic cancer is one of the most lethal and treatment-resistant of all cancers, with a dismal survival rate, and scientists have been searching for any vulnerability that could be exploited. One of the newer strategies in cancer research is studying the metabolic differences between cancer cells and normal cells with the goal of depriving tumors of their fuel.
In order to grow, cells must prevent the accumulation of damaging oxygen "free radicals," and they do so by maintaining a chemical "redox balance." The researchers found that when they blocked any of several enzyme reactions in the glutamine pathway, it undermined redox balance and suppressed the growth of human pancreatic cancer cells transplanted to mice.
If drugs can be developed to shut down the glutamine pathway, Kimmelman suggested, they might make pancreatic tumors more susceptible to standard treatments, such as radiation and chemotherapy, that cause free radicals to accumulate in cancer cells.
Co-first authors of the report are Jaekyoung Son, PhD, in the Kimmelman lab, and Costas Lyssiotis, PhD in the Cantley lab.
The research was supported in part by National Cancer Institute grant RO1 CA157490 and grants T32 CA009382-26 and P01 CA117969.
–Written by Richard Saltus, Dana-Farber Cancer Institute
About Dana-Farber Cancer Institute
Dana-Farber Cancer Institute (http://www.dana-farber.org) is a principal teaching affiliate of the Harvard Medical School and is among the leading cancer research and care centers in the United States. It is a founding member of the Dana-Farber/Harvard Cancer Center (DF/HCC), designated a comprehensive cancer center by the National Cancer Institute. It provides adult cancer care with Brigham and Women's Hospital as Dana-Farber/Brigham and Women's Cancer Center and it provides pediatric care with Boston Children's Hospital as Dana-Farber/Children's Hospital Cancer Center. Dana-Farber is the top ranked cancer center in New England, according to U.S. News & World Report, and one of the largest recipients among independent hospitals of National Cancer Institute and National Institutes of Health grant funding. Follow Dana-Farber on Facebook: http://www.facebook.com/danafarbercancerinstitute and on Twitter: @danafarber.
Media Contact
Teresa Herbert
EurekAlert!
All news from this category: Health and Medicine
This subject area encompasses research and studies in the field of human medicine.
Among the wide-ranging list of topics covered here are anesthesiology, anatomy, surgery, human genetics, hygiene and environmental medicine, internal medicine, neurology, pharmacology, physiology, urology and dental medicine.
Back to the Homepage
Latest posts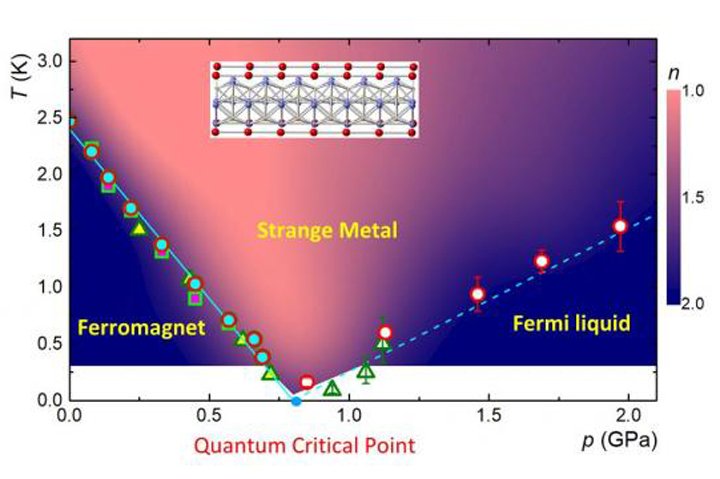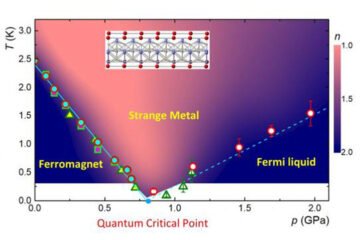 How electrons behave in quantum critical ferromagnets?
At a classical second-order phase transition, condensed matter systems acquire long-range order upon cooling below the transition temperature, and the properties near the transition are driven by thermal fluctuations. These…
Black holes help with star birth
The cosmic mass monsters clear the way for the formation of new suns in satellite galaxies. Research combining systematic observations with cosmological simulations has found that, surprisingly, black holes can…
Trions exhibit novel characteristics in moiré superlattices
New physics revealed by UC Riverside-led research could improve understanding of moiré superlattices. When two similar atomic layers with mismatching lattice constants — the constant distance between a layer's unit…