Chemotherapy before radiotherapy for testicular cancer could reduce long-term side-effects
As many as 96% of men with testicular cancer now survive at least ten years from diagnosis (1), but more advanced forms need to be treated with combination chemotherapy – which can have serious long-term complications.
Researchers at The Institute of Cancer Research, London, and The Royal Marsden NHS Foundation Trust have therefore been searching for new treatments that would reduce the risk of relapse after initial treatment and so spare as many men as possible from needing combination chemotherapy.
The new pilot study, published in the August issue of prestigious journal the Annals of Oncology, tested a new treatment in a pilot study of men with stage IIA and IIB testicular seminoma – where the cancer has spread to the lymph nodes in the abdomen.
The researchers showed that giving chemotherapy drug carboplatin before radiotherapy could reduce relapse rates compared with radiotherapy alone – cutting the numbers of men who would need follow-up treatment. It also allowed radiation doses to be reduced. The study was funded by The Institute of Cancer Research (ICR), the Bob Champion Cancer Trust and Cancer Research UK, as well as through the NIHR Biomedical Research Centre at The Royal Marsden and the ICR.
Researchers gave 51 men with stage IIA and IIB testicular seminoma a single cycle of carboplatin – a low toxicity form of chemotherapy – followed three to four weeks later by radiotherapy. Most of the men were aged below 50, over a range of 18-73 years.
Adding carboplatin to patients' treatment plans allowed doctors to give a lower dose of radiation over a smaller area of the body for most of the men in the study. Some 39 of the men in the study had their prescription of radiation reduced from the standard 35 Grays (Gy) of radiation to 30 Gy, delivered to a smaller area of the abdomen.
After an average of 4.5 years of follow-up, there were no relapses of the cancer compared with a relapse risk of 5-11% after radiotherapy alone. The side-effects from treatment were mild and only lasted a short time.
Dr Robert Huddart, Team Leader in the Division of Radiation and Imaging at the Institute of Cancer Research, London, and Consultant at The Royal Marsden, who led the study, said:
"The results of this study show great promise. Men who have this stage of testicular seminoma are normally treated with just radiotherapy, or in some countries with intensive combination chemotherapy, where several anticancer drugs are given at once. Relapse occurs in 5-11% of men after radiotherapy alone, and these recurrences have to be treated with combination chemotherapy, which is associated with a risk of serious long-term complications such as cardiovascular disease or second cancers.
"The aim of the study was to develop an effective non-toxic treatment with low risk of long-term treatment complications, and our findings suggest that a single cycle of carboplatin before radiotherapy may reduce the chances of cancer reappearing compared with radiotherapy alone. This will reduce the risk that these patients would need combination chemotherapy. Not only that, but by adding carboplatin to the therapy, the radiation dose and volume can be lowered."
As this was a small, single-centre study, the researchers are recommending the approach is evaluated more widely.
Notes to Editors
For more information contact the ICR press office on 020 7153 5312 / henry.french@icr.ac.uk. For enquiries out of hours, please contact Claire Bithell, ICR's Head of Media Relations, on 07969 082 520.
1. Cancer Research UK Testicular cancer survival statistics (2009). Accessed online 15 August 2013.
The Institute of Cancer Research, London, is one of the world's most influential cancer research institutes. Scientists and clinicians at The Institute of Cancer Research (ICR) are working every day to make a real impact on cancer patients' lives. Through its unique partnership with The Royal Marsden Hospital and 'bench-to-bedside' approach, the ICR is able to create and deliver results in a way that other institutions cannot. Together the two organisations are rated in the top four cancer centres globally.
The ICR has an outstanding record of achievement dating back more than 100 years. It provided the first convincing evidence that DNA damage is the basic cause of cancer, laying the foundation for the now universally accepted idea that cancer is a genetic disease. Today it leads the world at isolating cancer-related genes and discovering new targeted drugs for personalised cancer treatment.
As a college of the University of London, the ICR provides postgraduate higher education of international distinction. It has charitable status and relies on support from partner organisations, charities and the general public.
The ICR's mission is to make the discoveries that defeat cancer. For more information visit http://www.icr.ac.uk
The Royal Marsden NHS Foundation Trust
The Royal Marsden opened its doors in 1851 as the world's first hospital dedicated to cancer diagnosis, treatment, research and education.
Today, together with its academic partner, The Institute of Cancer Research (ICR), it is the largest and most comprehensive cancer centre in Europe treating over 44,000 patients every year. It is a centre of excellence with an international reputation for groundbreaking research and pioneering the very latest in cancer treatments and technologies. The Royal Marsden also provides community services in the London boroughs of Sutton and Merton and in June 2010, along with the ICR, the Trust launched a new academic partnership with Mount Vernon Cancer Centre in Middlesex. Since 2004, the hospital's charity, The Royal Marsden Cancer Charity, has helped raise over £50 million to build theatres, diagnostic centres, and drug development units. Prince William became President of The Royal Marsden in 2007, following a long royal connection with the hospital.
All latest news from the category: Health and Medicine
This subject area encompasses research and studies in the field of human medicine.
Among the wide-ranging list of topics covered here are anesthesiology, anatomy, surgery, human genetics, hygiene and environmental medicine, internal medicine, neurology, pharmacology, physiology, urology and dental medicine.
Back to home
Newest articles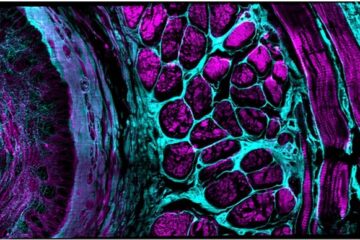 Enhancing the workhorse
Artificial intelligence, hardware innovations boost confocal microscope's performance. Since artificial intelligence pioneer Marvin Minsky patented the principle of confocal microscopy in 1957, it has become the workhorse standard in life…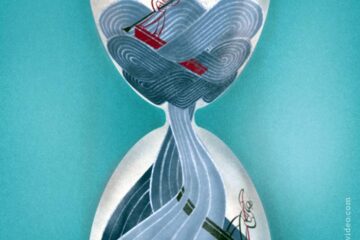 In the quantum realm, not even time flows as you might expect
New study shows the boundary between time moving forward and backward may blur in quantum mechanics. A team of physicists at the Universities of Bristol, Vienna, the Balearic Islands and…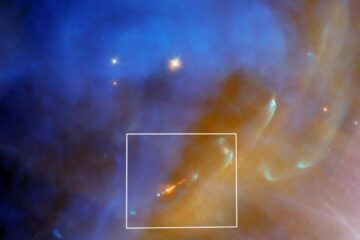 Hubble Spots a Swift Stellar Jet in Running Man Nebula
A jet from a newly formed star flares into the shining depths of reflection nebula NGC 1977 in this Hubble image. The jet (the orange object at the bottom center…